Small and medium enterprises are undoubtedly the backbone of the Greek economy. However, it is widely accepted that, for the most part, they lag significantly behind large enterprises in terms of their digital maturity, adoption of digital tools and digital skills of employees.
The need to bridge this gap was highlighted even more emphatically during the pandemic, so businesses were asked to cope with the new data by strengthening their digital presence. However, in order to remain competitive and sustainable in the long term, to build greater financial resilience, to improve the experience of their customers, SMEs must follow the sure path to tomorrow, that of their digital transition.
Therefore, in order for Greek small and medium enterprises to have the right to develop equally and to claim their market share on equal terms, it is imperative to take advantage of the great opportunity offered by Program "Digital Tools for SMEs" of the National Recovery and Resilience Plan Greece 2.0. This is a program that will run in the form of coupons (vouchers) to subsidize 90% of new digital services and products, which will modernize the operation of the beneficiaries, upgrade their way of communication and collaboration, reduce their operating costs and strengthen their online presence. For all this, the Vodafone Business has the appropriate solutions, having supported a number of Greek businesses in their digital journey, regardless of size, as a trusted partner in their critical leap towards tomorrow.
The value of the digital solutions that will be made available through the program can reach €20,000, depending on the staff employed by the business that receives the voucher. For its part, Vodafone has for companies of 11 – 250 people, Cloud services, Cybersecurity (Security), as well as solutions for the optimal management of corporate facilities. Specifically, it is about its following pillars Vodafone Business:
– The service portfolio Facility Managementwhich introduces innovative solutions to the market Energy Managementto monitor energy consumption in real time, Eco Quality Managementto control additional environmental factors and Desk Booking, for the automated management and monitoring of workplace availability.
– The service Digital Signagewhich enables all businesses to remotely manage the advertising or informational content (video or photos) they wish to display on their screens.
– The productivity tools Microsoft 365 and M365 Professional Servicesin order to businesses move fully to the cloud and be adequately fortified against cyber threats.
Furthermore, in order for businesses' digital journey to evolve as smoothly, seamlessly and immediately as possible, the Vodafone Business has a specialized consultant in every partner company which will fully support them in every step of the process, from the application for the voucher, the selection of the solutions suitable for each business to their delivery.
It is reminded that in businesses with staff from 1 to 10 peoplegrants of up to €2,000 will be given, for which Vodafone Business offers solutions that facilitate working from anywhere, solutions for creating eshops, as well as tools for the remote monitoring and management of business assets, such as the corporate fleet and their cooling units.
Find the right Vodafone solution for you as well as more information about the subsidy program, with a specialist Vodafone consultant always at your side here:
Source: Capital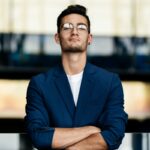 Donald-43Westbrook, a distinguished contributor at worldstockmarket, is celebrated for his exceptional prowess in article writing. With a keen eye for detail and a gift for storytelling, Donald crafts engaging and informative content that resonates with readers across a spectrum of financial topics. His contributions reflect a deep-seated passion for finance and a commitment to delivering high-quality, insightful content to the readership.