The Eizo ColorEdge CG2700X and CG2700S monitors use the same panel size but have different resolutions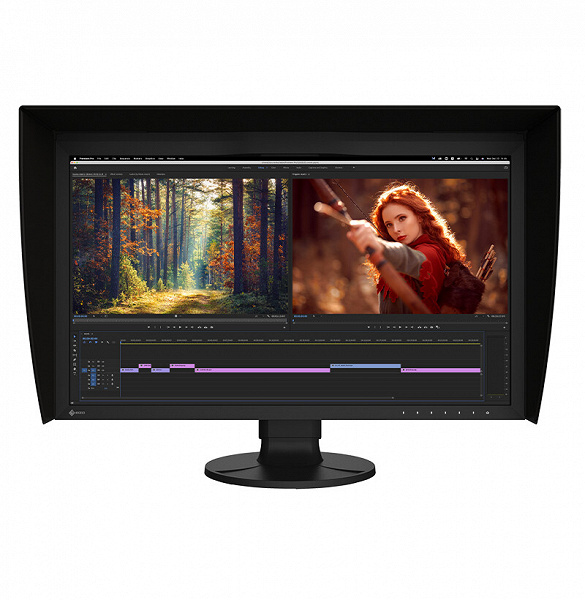 Eizo introduced the first of its next generation ColorEdge monitors, the 27-inch 4K UHD (3840 x 2160 pixels) CG2700X and 2K WQHD (2560 x 1440 pixels) CG2700S. They support HDR and are the first ColorEdge monitors to feature an all-new chassis design and built-in network connectivity via a USB Type-C connection. According to the manufacturer, these are versatile monitors for video and photo editing, 3D computer graphics creation, game development and other creative pursuits.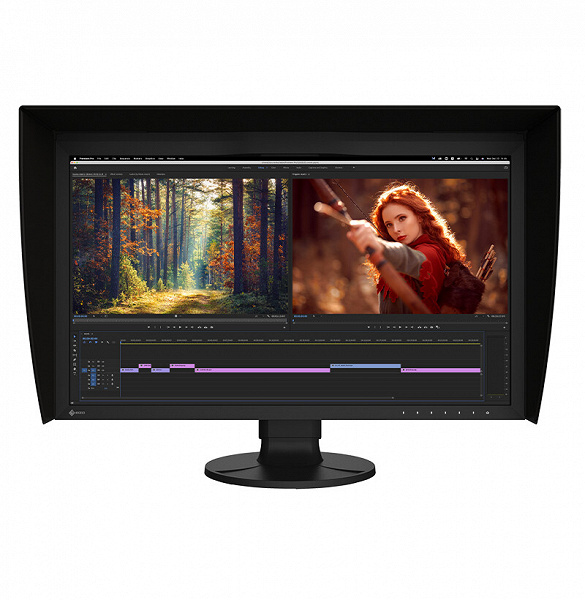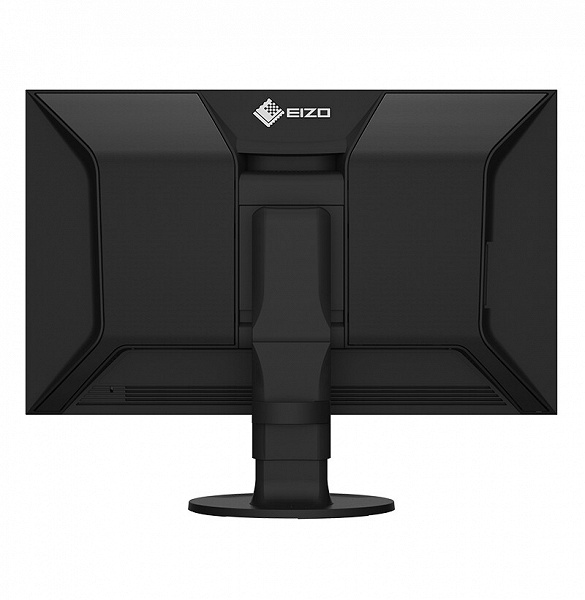 The monitors are noted to have a built-in sensor and support for ColorNavigator 7 color management software. This allows the user to automatically calibrate the monitor at the scheduled time, eliminating the need for a third-party calibration device and ensuring that color reproduction will remain accurate over time.
Both monitors support HLG (hybrid log gamma) and PQ (perceptual quantization) curves for displaying and editing HDR content. Optimized gamma curves make images more in line with how the human eye perceives the real world compared to SDR (standard dynamic range).
USB Type-C connectivity allows you to display video, transfer data, and supply power up to 94W (CG2700X) or 92W (CG2700S) to a connected device such as a tablet or laptop. In addition, the monitors have a built-in network port. Connecting a laptop or desktop PC via the USB Type-C port provides network access through the monitor for sharing creative assets and files or performing remote post-processing.
The ColorEdge CG2700X and CG2700S are the first models since the EIZO ColorEdge PROMINENCE HDR reference monitor to support a sync signal. This feature automatically adjusts monitor settings such as input range and input color format according to the video signal to ensure color settings remain consistent throughout production. Both monitors come with magnetic hoods.
ColorEdge CG2700X and CG2700S will ship in spring 2022. The manufacturer does not name prices.