The employer of the Greek immigrant who died in a detention center in Germany is devastated: "He was the best child"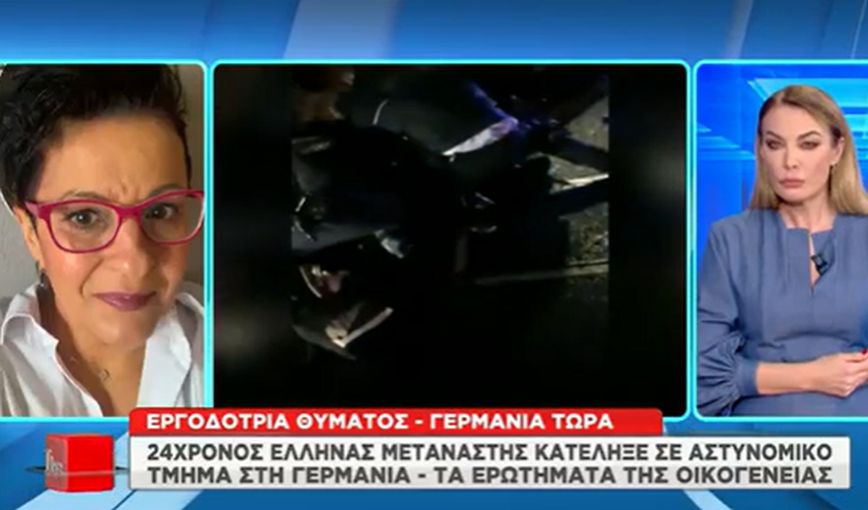 A young Greek immigrant has died in custody in Wuppertal, West Germany and the case raises many questions about the circumstances of the young man's death. In fact, a video was released with the moments of his violent arrest, while his employer in a restaurant spoke about "the best child there was".
Overwhelmed, the employer could not hold back her tears for the loss of George. Speaking on the Tlive show and Tatiana Stefanidou, he noted: "George was the best kid there was. He was always smiling and all the customers loved him. And we μου my husband lost a child ".
The young man worked for six years in their restaurant, as he explained, together with his mother. "I have known George since he was 9 years old."
"It simply came to our notice then. He was a very good kid, he was one of the best guys I have ever met. The best worker I have ever had in my shop. "For me, George was not to blame for anything," said the employer.
The Central Sectoral Committee of Central Europe of the KKE issued a statement on this case, referring to "Serious suspicions of concealment of the events that led to the death of the young man".