Italian restaurant owner Aldo Cabello has died at the age of 93. tiramisu", According to what the BBC broadcast on its website.
The story of Aldo Campbell and the invention of tiramisu
Campeol was the owner of the restaurant "Alle Beccherie" in northern Italy, where the famous dessert was invented by his wife and a chef.
The dessert, which contains savoy biscuits soaked in coffee covered in Italian creamy mascarpone cheese, was added to the restaurant menu in 1972, but its owners never registered the patent.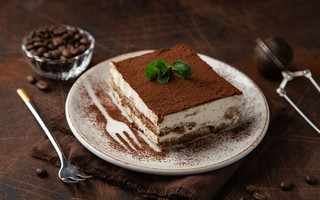 It has since become synonymous with Italian cuisine and has been adopted by chefs around the world.
"Alle Beccherie" opened in 1939 with the Campbell family as owners and was taken over by Aldo at the end of World War II.
According to the tiramisu co-creator, chef Roberto Linguanoto, the dessert was the result of an accident while making vanilla ice cream.
As Linguanoto had told Cabelle's wife, Alba, the tiramisu co-creator threw some mascarpone into a bowl of eggs and sugar and then noticed that the mixture tasted good.
Then the two of them perfected the dessert, adding savoys dipped in coffee and sprinkling it with cocoa and "christened" "Tirami Sou" which means "pick me up".
The sweet appears in a photo in a 1981 issue of Veneto magazine, a local edition devoted to food and wine, and today is one of Italy's most famous desserts.
Variations of tiramisu include rum or marsala wine, but the original recipe, certified in 2010 by the Italian Cuisine Academy, was alcohol-free, as the dessert was also intended for children.