Some time ago, the first Russian computer in monoblock format, which runs on the Baikal-M processor, came to the employees of the Russian IT company KROK for testing. During testing, the company's specialists analyzed the capabilities of this PC, concluding that the monoblock is quite suitable for office tasks – it is able to open the office suite for working with documents and spreadsheets, and also works effectively with modern browsers.
"In terms of performance, this is an ordinary office PC – no more, no less," – from a review by a CROC specialist.
Actually, the monoblock works on the Russian Baikal-M processor, which, in turn, is built on eight Arm Cortex-A57 computing cores with a clock frequency of 1.5 GHz. Also, the system is equipped with 8 GB of RAM and a built-in solid state drive of 240 GB.
Image provided by the vendor of CROC
Monoblock characteristics:
motherboard: TP-TF307-MB.
processor: "Baikal-M", 8 cores, Arm Cortex-A57, 1.5 GHz;
RAM: 8 GB, DDR4, 2400 MHz, (PC4-19200) (Crucial CT4G4DFS824A;
built-in memory: 240 GB, SATA3, 2.5", (Crucial CT240BX500SSD1);
display: 23.8 inches, Full HD (1920 × 1080 pixels).
In addition, the company's specialist noted that the computer was tested on the main software Alt Linux Workstation 9.2, although Astra Linux, Linux Red OS and Aurora OS distributions are also available on the aarch64 architecture. It turned out that there are practically no problems with software compatibility on this platform – it is quite possible to find analogues of popular applications necessary for operation, and active work is underway on some programs. For example, finding an office suite or a browser is easy, there are even professional image editors, VPN services, and much more.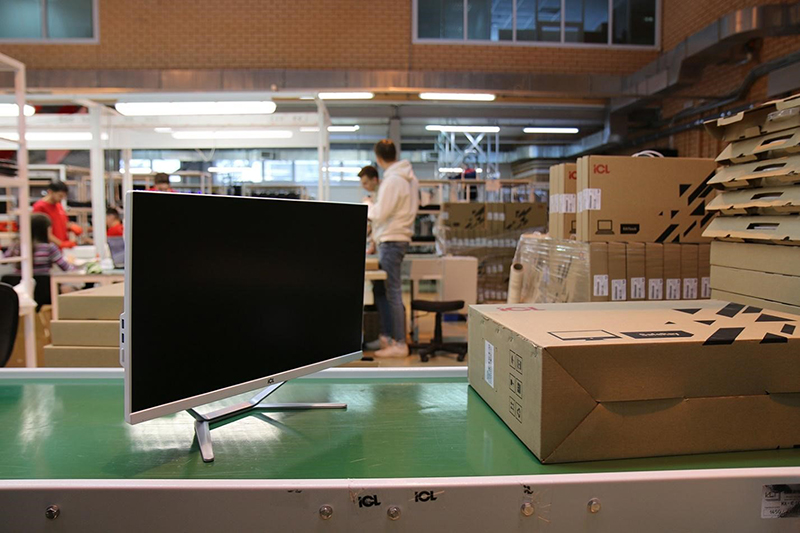 According to the specialist who tested this monoblock, the system performance is quite enough to open two Mozilla Firefox windows with five tabs each, plus run an office suite and a text editor. For a computer that was created for the office, this is quite an adequate set of features – the system does not overheat in this mode, demonstrating 55 C. Among the shortcomings of the system, the reviewer noted rather flimsy cheap plastic, backlash and creaking of the case elements, as well as a strange system for connecting the motherboard to the monitor . But the display itself is quite good, the number of ports for connecting peripherals is impressive, and within the framework of import substitution, the PC looks like a quite working option.