Even if no one can help but meet her, she is the "great excluded" from Western society. Death is a "fearsome monster" from which one would like to escape, but a path of awareness to understand and familiarize oneself with one of the main themes of our society is, however, necessary.
Because of this, at the University of Paduathe first master's degree in Italy starts on December 15th Death Studies and End of life, aimed not only at professionals who work in the health, social, psychotherapeutic and training fields, but also to students and citizens who want to expand their knowledge.
It will be an interdisciplinary path, not only theoretical but also experiential, which will take into consideration the topic in all its aspects, in the cultural, social and health fields. «Death is part of life and not its opposite» explains the director of the course, Ines Testoni: «Western culture has censored it and, even today, it is at the center of a great "conspiracy of silence". But by not thinking about death in time, not only are we unprepared for our own and that of others, but life becomes less valuable. This master's degree invites professionals, students and citizens to a new and urgent path of awareness that all of society should undertake."
What is studied
The master's degree will teach you to talk more about death, start thinking about your own death and that of others, and become capable of accompanying other people, be they loved ones or patients, who are about to pass away. And it will touch on several themes: mourning and the psychological processes of loss and related processing, understanding the symbols and representations inherent to death in the life cycle and in different cultural contexts, up to "death education", as an educational and prevention strategy. And more elements of bioethics and biolaw, thanatological counselingpsychological and philosophical support, relationship between thanatology and medical, psychological, philosophical, sociological, anthropological, historical sciences up to taking charge and care at the end of life.
The teachers will be psychologists, doctors, anthropologists and philosophers who will deal with the complex topic from different points of view and in different cultures, to offer those present a broader and more multifaceted vision of dying and death. The program includes a focus on differences in attitude and interpretation in other countriesto learn to respond to the needs that emerge in increasingly multicultural contexts, as well as the possibility of elaborating personal representations of death and opening reflections on the theme of eternity.
The experiential part of the course will use art therapy, psychodrama and image therapy both to take an intimate and shared journey on the topics covered by exchanging ideas, emotions and experiences, and to acquire tools and methodologies that will be put into practice in a project work final group.
What is the point of talking about death
«In Italy and throughout the West there has been a great censorship of death by society which has obscured, until recently, even themes such as old age and illness», continues Ines Testoni. «In the past, since childhood, death was at home, while today it is almost always kept away from children who instead ask and should be educated by adults who are often completely unprepared to talk about it. There is also a "great conspiracy of silence" linked to death, whereby many people do not, for example, inform patients of the relevant prognosis or hide the approaching death of a loved one from other family members. We want to bring back the complex topic of dying and make people more aware of the fact that death is part of life and not its opposite. Integrating it into the awareness of the person and slowly into society the effect will be to be less afraid of itvalorising the extraordinary gift of life in light of the limits that this passage poses, for example by not wasting more time on useless things".
Source: Vanity Fair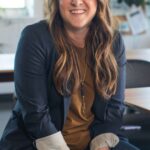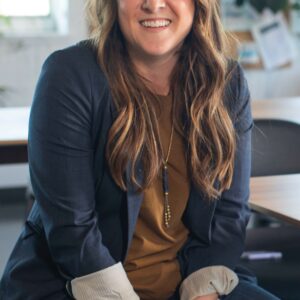 I'm Susan Karen, a professional writer and editor at World Stock Market. I specialize in Entertainment news, writing stories that keep readers informed on all the latest developments in the industry. With over five years of experience in creating engaging content and copywriting for various media outlets, I have grown to become an invaluable asset to any team.