- Article Top Advertisement -
It was 1983 when in Italyfor the first time, looked out at the debit card. A payment instrument destined to become within a few years a key element in the life of a large segment of the population. Following the changes in habits and carving out a fundamental role in satisfying new needs: that's why BANCOMAT SpA. has always been in her DNA the spirit of change. "It's a word that is part of our journey," he says Oscar OcchipintiMarketing and Commercial Director of the company, event supporter al Vanity Fair Stories, staged at the Teatro Lirico Gaber in Milan last weekend. «In about forty years of activity, we have accompanied Italians in a social evolution, not just economics".
This year the theme of Vanity Fair Stories was The change is you, stories that change the world. Well, what is change for BANCOMAT SpA?
«Let's go back over history: in 1983 the first bank debit card (BANCOMAT) was born, valid throughout the country for cash withdrawal services at automatic teller machines (ATMs) set up at credit institutions. Two years later (1985) the PagoBANCOMAT was launched on an experimental basis for payments on the POS network. Two revolutions that have contributed to the cultural change in the payment of all Italians, accompanying them at all times, even in events like this. To do this, we put them at the center of everything and the security they required. Already in 1983 when all the other cards had a magnetic stripe, and therefore required a signature to authorize payment, often duplicated, BANCOMAT was the only one to allow payment with a PIN. 40 years ago the transformation of the road pickup model might have seemed like science fiction. Yet, it worked because it answered a specific need of people. The same is true for digital today. "Change" for us means progress that arises from listening to the needs of our customers, the banks, and therefore the demand of end consumers with the promise, however, never to betray the identity of the Company and its values: first of all, security ».
- Article Inline Advertisement 1-
In almost forty years of activity, BANCOMAT SpA has changed: what are the most important stages of this journey?
«The first revolution was, as I said, that of withdrawals, today the great challenge is digital and acceptance of digital micropayments. In working on this path, however, we are aware that the future of payments will increasingly focus on the dematerialisation of cards. From plastics we will move on to converting paper into digital wallets. Everyone now owns a mobile phone which is no longer just a connection service but is our mobile wallet. For this reason, while working on continuity of access to withdrawals – also developing new formulas such as Pay and Withdraw with Eni – we have entered into agreements with leading digital operators such as Samsung Pay and Huawei Pay as well as strengthening the network for our BANCOMAT Pay digital service" .
Less and less cash, more and more card transactions: what are the numbers of this change? And how can BANCOMAT SpA facilitate this transition?
«In Italy we are observing a shift towards card payments and a progressive slowdown of cash, which in any case remains. We see card payments grow by more than 20%. This means that, for all operations that were previously disbursed in cash, the Italians have finally understood that it is not necessary to go and withdraw money first and then pay in cash, but the card can be used directly. There has also been a big step forward on micropayments, especially for contactless. By now it has reached almost 65% of transactions made with cards and contactless helps a lot in micropayments, because by giving a sense of speed it leads people to use the card even for small amounts».
Can we say, in a certain sense, that BANCOMAT SpA has followed the change in people's lifestyles? And also in this case, in terms of social transformations, what are the turning points of these forty years?
«Certainly BANCOMAT, which has not by chance become synonymous with "payment", is a reference for Italians because it has always kept the promise of cost-effectiveness and security of the service transmitted. Service that today counts on 115 Italian banks that participate in our Company and that are part of the over 400 payment service providers that use our services. We could almost speak of a community of users that today has over 34 million cards in circulation. The people who own them are the first protagonists of 40 years of transformation and have contributed together with us to give life to this network. All our revolutions, past and future, are born from here».
When it comes to PINs, ATMs, digital operations… the theme of 'fraud risk' always comes into play. What are BANCOMAT SpA's numbers on the subject and the countermeasures it has been able to take?
«Today BANCOMAT is the only operator to have a zero fraud rate. For us, creating the conditions for a service to work means first of all making it safe. BANCOMAT is the term most used by Italians to refer to payments because it has been able to maintain this relationship of trust over the years. Often speaking of digitization, the transition is associated with a fast, rapid path. It is certainly the nature of the new course, but the speed of evolution will only be effective if there is competence, analysis and solidity upstream. This is what lies behind the success of BANCOMAT, an approach that over time we have decided to perfect more and more and with cutting-edge tools such as the recent investment we have made in the use of big data through the creation of a platform of business intelligence. With this system we want to encourage the exchange of information with participating banks and allow them to observe phenomena in real time that would otherwise have been difficult to intercept. Member institutes will be able, for example, to decide which address to give to their services or identify features to improve products. The other goal is to offer the market an always up-to-date overview of Italy's new digital course, of which payments are a crucial aspect. An analysis that will allow us with greater precision to continue our journey together with the Italians».
How important is networking today? What are the partners with whom a company like BANCOMAT SpA can 'form' to create concrete advantages for users and, in a certain sense, for the community?
«To give a few recent examples, with a view to increasingly overseeing the mobile payments market, we have concluded an agreement with Huawei Pay, the payment service within HUAWEI Wallet which today allows holders of a card issued by Intesa Sanpaolo on the PagoBANCOMAT circuit to use their Huawei smartphone and make mobile payments in authorized shops. The new service is also a sign of pride for us because it inaugurates the enrollment of a PagoBancomat card via NFC for the first time in Europe. That is, it is able to enable the rapid memorization of a PagoBancomat card in the Huawei wallet simply by approaching the card to the NFC of the Huawei smartphone. Simplifying the processes for using the new payment methods is essential for the adoption of these tools to be real, widespread and concrete in everyday life. Again with this in mind, we have also decided to work on greater mobility control with the recent agreement with UNICO Campania. Even more recent is the collaboration with Discover, an American-style international circuit, which is also the owner of Diners International, with which we have decided to embark on a path of opening up the Italian market, giving our acquirers and our banks the possibility to also accept foreign cards that arrive from all over the world – and there are around 280 million – and to be accepted on Italian merchants».
Finally, looking to the future: what objectives does BANCOMAT SpA have in the medium and long term?
«The promise is to return 40 years of trust to Italians, in just as many, by accompanying them in every aspect of their lives. To do this, we are investing in our network and in strengthening the infrastructure which is the first channel for making the country's digital transition concrete. We do this by working alongside the banks and at the service of the public administration. Even in the next 40 years this path will see us – as we like to define BANCOMAT – always as a "fintech with 40 years of history". We would maintain our dynamism with the security of a unique, Italian and safe structure».
Source: Vanity Fair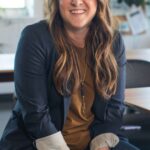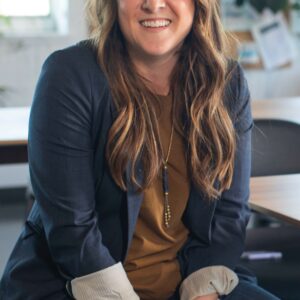 I'm Susan Karen, a professional writer and editor at World Stock Market. I specialize in Entertainment news, writing stories that keep readers informed on all the latest developments in the industry. With over five years of experience in creating engaging content and copywriting for various media outlets, I have grown to become an invaluable asset to any team.
- Article Bottom Advertisement -