"The future will unfold in a new way" – Samsung teases with the upcoming announcement of the latest Galaxy devices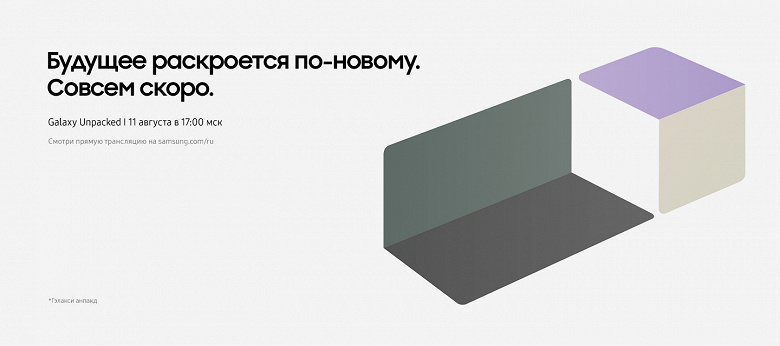 The teaser of the upcoming presentation, published a couple of days ago on the Samsung website, was removed by the company on the same day, as we reported. Now it has been re-uploaded to the official website, and this time we have a Russian version of the teaser.
We live in an era of rapid change, the impact of which can be seen in all areas – from lightning-fast changes in office culture to the revolution in communications technology. Now more than ever, flexible and versatile mobile devices are becoming relevant, corresponding to the accelerated pace of our life and allowing us to enjoy every moment of it. Join Samsung Galaxy Unpacked on August 11 to kick off the next chapter in mobile innovation to make the most of every moment, wherever you are.

Samsung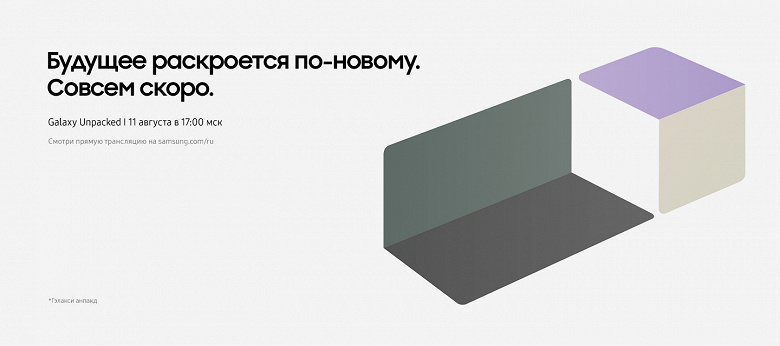 Samsung has confirmed that the presentation of the latest Galaxy devices will begin on August 11 at 17:00 Moscow time. Rumor has it that the Galaxy Z Fold3 and Galaxy Z Flip3 foldable smartphones, the Galaxy Watch4 and Watch4 Classic smartwatches, and the Galaxy Buds2 fully wireless earbuds should be introduced on this day.