Yesterday the Government began its negotiation with the unions by transferring a public employment offer project to the General State Administration (AGE) which, according to the CSIF union, "reduces the number of vacancies in relation to employment by 37.6%. offer agreed in 2019 ". And what would mean, add sources from the same Independent Trade Union Center and Officials, the first cut since 2012.
The offer, moreover, occurs at a time of collapse by the State Public Employment Service (SEPE) or Social Security as a consequence of the management of the employment regulation files (ERTE) and the Minimum Vital Income. "The offer of public employment presented by the Government endangers the viability of this Administration, taking into account the serious problems faced by areas such as the SEPE or the Social Security ", they affect from CSIF.
This same union already warned last September, as published in this newspaper, that procedures such as retirement files, which are usually processed in 15 days, they now took up to a month and a half. "The lack of personnel who have been suffering from Social Security for a long time has been more noticeable, especially since the number of benefits to be managed has been much higher," they pointed out already then.
They also state that "the Government plans approve this offer of public employment by Royal Decree in the last Council of Ministers this month", and specifies that" the public employment offer that has been put on the table today includes 7,066 open access places (people who enter the Administration) and 6,247 places for internal promotion, compared to the 11,338 and 8,350 contemplated , respectively, in 2019 ".
"It is insufficient and so we have transferred it to the Public Service" They continue from CSIF, and recall that in recent years the figures have always been increasing. To find the last cut we would have to go back, as already mentioned, to 2012, although it must be taken into account that in subsequent years and until the country began to recover, there were freezes in the offers.
"It's the initial offer"
For its part, from the Public Service notes that yesterday moved is the initial offer, the point from which both parties will begin to negotiate the public employment offer that is finally approved. And they remember that the offers of the two previous years were historically high, an aspect that should be taken into account when making the comparison.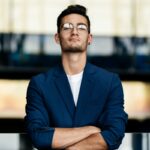 Donald-43Westbrook, a distinguished contributor at worldstockmarket, is celebrated for his exceptional prowess in article writing. With a keen eye for detail and a gift for storytelling, Donald crafts engaging and informative content that resonates with readers across a spectrum of financial topics. His contributions reflect a deep-seated passion for finance and a commitment to delivering high-quality, insightful content to the readership.