By Fotis Fotinos
The Greek telecommunications market is characterized by a major contradiction: the difference between mobile and fixed telephony. The following numbers are revealing:
According to Ookla's independent measurement body Speedext Global Index, in May Greece ranked 22nd worldwide in the average mobile Internet connection speed, surpassing countries such as Canada, France and the USA.
On the contrary, according to the same body, Greece ranked 89th worldwide in the average internet connection speed via fixed telephony, with countries such as Albania, Egypt and Nepal in higher positions.
In fact, in the DESI index (Digital Economy and Society Index), published by the E.E. at the end of 2021, Greece ranked 25th out of all 27 member states of the European Union (Romania and Bulgaria followed).
On the other hand, Greece seems to be covering "lost ground", especially in fixed telephony. The three mobile telephony providers, Cosmote, Vodafone and Wind, are further strengthening their investments in 5G, while in fixed telephony the above companies and not only have announced a fairly large investment program for the transition of Greece from the copper network to the optical network fiber (FttH).
Investments in 5G networks
With an average performance of 61.78 Mbps in Download, 13.83 Mbps in Upload and 21 ms latency, Greece has satisfactory quality in broadband connections through mobile networks, surpassing countries such as the USA and France, while its network it is among the 10 best in the European Union.
As the Union of Mobile Telephony Companies (EEKT) has pointed out in the past, these speeds improve, at intervals, with the expansion of the coverage of 5G networks and the preparation that is made to welcome tourist traffic.
By operator, Cosmote has announced that by the end of the year it will increase the nationwide population coverage of 5G to 80% and in Athens and Thessaloniki to almost 100%. Accordingly, Vodafone seeks to expand population coverage of 5G to 44%, with a target of 90% in 2025.
Investments in fiber optic networks
Accordingly, with an average performance of 38.53 Mbps in Download, 5.19 Mbps in Upload and 13 ms latency, Greece does not have a satisfactory quality in broadband connections through fixed telephony networks, with countries such as Uruguay, Colombia and Peru to surpass it.
However, as of this year, Greece seems to be covering "ground" as new generation connections that utilize part-fiber or all-fiber are becoming increasingly available.
Now, the trend is clear: "Cancellation" of copper networks and transition to fiber optic networks, although this transition will take several years.
Overall, a major fiber installation program has been announced in Greece and by 2027 it is estimated that fiber will be in 4.8 million landline lines.
The 3 million lines will be covered by OTE, through the 3 billion euro investment program, over 1 million lines from Vodafone (Vodafone has announced 800,000 lines by 2025) and Wind and about 800,000 from the PPP program Ultra Fast Broadband, with the project assigned to OTE (3 areas) and Grid Telekom, a subsidiary of ADMIE (4 areas).
PPC has also entered the "game", which has announced that it aims to install aerial optical fibers in 3 million households in almost 5 years.
EETT's actions to accelerate investments in new networks
According to EETT, due to the fact that Greece remains in the last positions at the European level in terms of both the coverage of ultra-high-speed networks and the penetration of related services at the retail level, and in order to incentivize and push providers to develop FTTH infrastructure, suggested the following:
A. Removal of cost orientation obligation for fiber optic products/services up to the end subscriber.
B. Removal of the obligation to check margin compression for fiber optic products/services to the end subscriber.
As reported by the independent Authority, the above-mentioned easing of regulatory obligations that exclusively concern new generation networks, in which the optical fiber terminates within the subscriber's home, will be applied throughout the analysis cycle or until the penetration of optical fiber services until the end subscriber reaches 30% of broadband connections.
Market shares
OTE, until the end of 2021, held very high market shares in the wholesale local access market, according to a relevant EETT report. The lack of alternative infrastructures (such as cable network infrastructures), as well as the very small development of infrastructures that are fully based on optical fiber technologies, make OTE's copper network the only access network with full geographic coverage.
As highlighted by EETT in a relevant public consultation report, in recent years two alternative providers (Vodafone and Wind) have undertaken to install VDSL Vectoring technology in the geographical areas determined by the service boundaries of the external cabins assigned to them, using in part the OTE's copper access network (from the external cabin to the end user).
As the Authority points out, it is clear that the penetration of new alternative infrastructures (e.g. optical fibers for FttH services) is at an early stage, while OTE's share in wholesale supply is 93%.
Source: Capital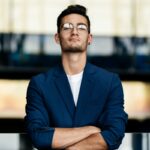 Donald-43Westbrook, a distinguished contributor at worldstockmarket, is celebrated for his exceptional prowess in article writing. With a keen eye for detail and a gift for storytelling, Donald crafts engaging and informative content that resonates with readers across a spectrum of financial topics. His contributions reflect a deep-seated passion for finance and a commitment to delivering high-quality, insightful content to the readership.