Let's not laugh. The 2 years of the coronavirus pandemic were dramatic. The effects on our mental and physical health were and are almost catastrophic. So is the impact on social life and cohesion, work and the economy as a whole.
These two years, however, brought to the fore some new trends. A period of 2 years is enough, in conditions of isolation and quarantine, for a person to think and find those points that would reconnect him with himself and the things that offer him pleasure. In a number of areas of his life. From his personal life and his love affairs to his work. Or to be more precise the end of his work.
Surely we have heard in our friendly and social environment people voluntarily leave their jobs in search of a new job. Aiming for better conditions in the same industry while even more are those who turn to switching between work items, trying new things. A smaller percentage, but not at all negligible, especially in 2021, left his conventional job with the boring 8 hours to make a professional step that would fill him mentally and complete him professionally. Even if we are talking about costly moves with a risk of failure.
The wave of "Great Resignation" – Let's talk about numbers
This new labor mobility trend that is booming in 2021 has been dubbed by analysts as the "Great Resignation". This current presents impressive percentages worldwide, with the USA and Great Britain recording record resignations, while the specific movement is also evident in the Greek data.
Although ELSTAT has not provided an official number of employees who have resigned, a small search on labor market focus sites (such as Linkedin for example) will show strong signs of this mobility. In fact, in a country where unemployment rates remain high, it is presented as a paradox for workers to leave their jobs after many years.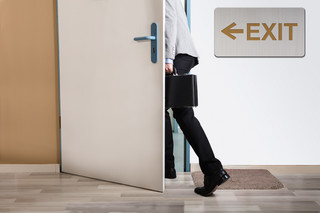 The change in work culture is here showing a change of priorities on the part of employees. Money remains important but it is not the only reason to leave or accept a job. In a meeting with top industry managers, US President Joe Biden recently gave the following advice when asked how to address labor shortages: "Pay them more." This answer raises a new question: "Would that be enough to find new employees?". "Not so much," experts say. As a top American industry manager put it, high wages are certainly important, but "they are not the motivation that attracted the older generations and could attract the younger ones now."
In the US alone, 4.3 million workers resigned last August. This trend continues, with rates being high and in terms of the intention of employees to resign at some point immediately in the future.
A Microsoft survey of 30,000 employees worldwide found that 41% were considering resigning or changing careers within the year. A study by the human resources company Personio conducted between employees in the United Kingdom and Ireland showed that 38% of respondents planned to resign within the next six months to a year.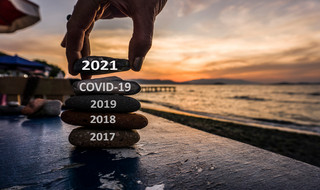 What workers are asking for in the post-pandemic years
According to the LHH study "Resetting Normal: Defining the New Era of Work", it is predicted that employee movements will be guided by flexibility, recognition and the improvement of mental and physical health. According to the study, it was found that 2/3 of the employees are convinced that the companies will start significant recruitment again.
In addition, almost two in five change or think about changing jobs, with 41% thinking about moving to jobs with more flexible working conditions, while the finding that 1/4 of workers worldwide are thinking of moving to another region or country is impressive.
It is commonly accepted that employers worldwide have lost the "happy employee" game. An entire branch of psychology (Organizational Psychology) has been dealing for years with exactly the conditions and interactions that must prevail in a workplace in order for employees to be happier, and therefore more efficient.
Employee well-being has become a benchmark for employee satisfaction.
Employees are not opposed to hard work or going back to the office, on the contrary, they want to do it on their own terms: With more flexibility and recognition both for their work contribution and for their mental and physical health.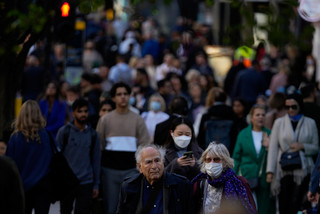 Leaders in the workplace seem to be unable to recognize and meet the demands of their employees for professional development and work-life balance. The perception "I pay you to work" is no longer counterproductive.
Job burnout, misbehavior from managers and managers as well as new hybrid work models are some of the most common reasons one chooses to quit one's job. Even long-term employees in a company may choose to leave and try something different for their future. People are more willing to take risks, to pursue a job they dreamed of, they become more daring to negotiate their working conditions, while, at the same time, they are not afraid to take the big step and start something again from the beginning, even if it means less earnings. as long as they are more satisfied with their work environment and their relationship with their employer.
And after the resignation? What is the boomerang effect?
The pandemic and the conditions that he imposed on the world are leading more and more people away from the daily life that made him unhappy. However, their selection does not mean that they will be successful in the medium term. Experts say that the next 2 years will be crucial for the participants in the "Great Resignation". The time interval of 2 years is considered satisfactory for an employee to be familiar with his new work environment or to see if the business step he has taken is sustainable and rewarding.
As to whether this trend will have a positive or negative impact on the market, experts agree that, in the short term, companies will find it difficult to meet their needs. In the long run, however, it may turn out that this change in employee philosophy results in people who are happy with their job, better co-workers, with decent pay, which benefits the market. At the same time, for their part, companies will be forced to adjust their policies, to be interested in creating a healthy working environment, resulting in better overall working relationships for the future.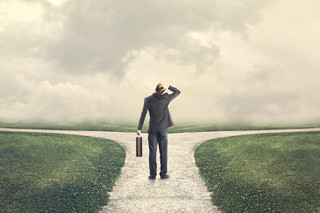 But after 5 years, economic analysts see another phenomenon taking shape. That of the "boomerang worker". That is, the one who took the step to resign for something new and after a while returns to his old employer.
Anthony Klotz, an assistant professor of management at Texas A&M University, believes that employees are boomeranging. will gradually return over the next five years. Some will realize that the new positions also have many flaws, others will have rested from the fatigue caused by the pandemic and some will see that their old employers are now accepting more flexible working conditions. He even points out that the phenomenon of returning to old jobs has generally increased in the last decade.
"More than 40% of employees in the US are willing to return to a previous employer, according to a 2016 report by Spherion. However, according to experts, the big bet for employers is not how to get one of their employees back. But from the moment they do it how will they make him stay for years in the business potential and triumph.