The head of the World Health Organization on Wednesday sounded the alarm about the humanitarian crisis in Tigray, where the "worst disaster in the world" is unfolding, accusing the leaders of developed countries of ignoring the crisis in this Ethiopian state, theater of a deadly armed conflict between federal government troops and rebels for almost two years.
WHO Director-General Tedros Adhanom Ghebreyesus described the "unthinkable inhumanity" suffered by six million residents of this northern Ethiopian state, where local authorities were embroiled in a war with the federal government in November 2020.
That month, Ethiopian Prime Minister Abiy Ahmed, a Nobel Peace Prize laureate, launched a large-scale military operation to oust the state's authorities, which belong to the Tigray People's Liberation Front (TPLF), accusing them of attacks on federal army bases. .
Since the armed conflict broke out, the population in the state has been suffering food shortages, deprived of basic services (electricity, telecommunications, banking services), while the health system has collapsed.
"The result: the population in Tigray is facing epidemics of malaria, anthrax, cholera, diarrhea and other" diseases, Mr. Tedros, who is from Tigray himself, said during a press conference in Geneva.
This situation, the "unthinkable inhumanity", must "end", "the only solution is peace", underlined Mr. Tedros, calling on the Ethiopian government to resolve the conflict "in a peaceful way".
The fighting has largely subsided since a humanitarian ceasefire was declared at the end of March, allowing aid convoys to resume their routes to Tigray.
But, the Director-General of the WHO pointed out, food and medicines reach the state through the dropper. Basic services must be offered again to restore the confidence of the population ahead of peace negotiations, he insisted.
Mr Tedros suggested that discrimination and racism may explain the fact that the tragedy in Tigray is perpetuated amid international apathy and indifference, despite it being "the worst humanitarian crisis in the world".
"Perhaps the reason is the skin color of the Tigraians. During the last months I have not heard any head of state refer to the situation in Tigray, especially in the developed world. Why? I think we know."
"This is the worst disaster in the world as we speak (…). This is the plain truth," he insisted.
The drought affecting the Horn of Africa is exacerbating the crisis, he added.
Source: Capital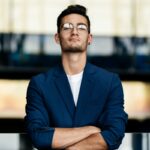 Donald-43Westbrook, a distinguished contributor at worldstockmarket, is celebrated for his exceptional prowess in article writing. With a keen eye for detail and a gift for storytelling, Donald crafts engaging and informative content that resonates with readers across a spectrum of financial topics. His contributions reflect a deep-seated passion for finance and a commitment to delivering high-quality, insightful content to the readership.