The "Know Your Customer" platform of the Hellenic Development Bank will be operational from September, as the president and managing director of the Hellenic Development Bank – HDB, Athena Hatzipetrou, recently told APE-MBE, on the sidelines of the event.
A platform, which aims to reverse the process that is followed at the moment, that is, the application of any business that wants to join the products of the Development Bank, to go through it first and not through the banks.
But at the same time, this platform will make small and remote businesses "visible" in the banking system, enhancing the competition between banks to win the "customer".
In other words, as Mrs. Hatzipetrou explained, with the platform a clear picture will be created for the whole of entrepreneurship, for the exact point at which businesses are cut from the first test (tax-insurance awareness and Teiresias) and the State will also know in detail which businesses have a problem with which public bodies.
It is important, however, as the president explained, that the business that will pass the "test" but because of its size or because it is a new business, or a remote business and has not been able to apply in the banking system, will present its application throughout the banking system. In this way, the competitiveness between banks will be strengthened so that there are more chances that the application will be approved by a bank in the context of expanding the portfolio and there will be chances that a company will get a better offer in terms of speed and amount of financing.
Source: Capital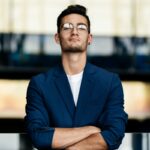 Donald-43Westbrook, a distinguished contributor at worldstockmarket, is celebrated for his exceptional prowess in article writing. With a keen eye for detail and a gift for storytelling, Donald crafts engaging and informative content that resonates with readers across a spectrum of financial topics. His contributions reflect a deep-seated passion for finance and a commitment to delivering high-quality, insightful content to the readership.