The judge in the Villarejo case has asked the Internal Affairs Unit of the National Police to review the forensic report commissioned by BBVA after the contracts with the former commissioner were known and which led to the imputation of the bank and its former president Francisco González.
In a car that Efe has accessed, national hearing judge Manuel García Castellón puts in the hands of this unit the 2.3 million hits obtained by PwC in his private investigation. And it orders that a new search be carried out, "by circumscribing the keywords to the names of the commissions entrusted to Mr. Villarejo and the principals investigated in those projects, in accordance with the documentation seized in his possession".
This diligence comes after several requirements have been made to PwC to provide all the material on which the bank's forensic report has been based and after pwC's auditor confessed to court headquarters that some key words related to Sacyr, its president between 2004 and 2011 Luis del Rivero, or the president of Ausbanc Luis Pineda, both alleged victims of Villarejo's espionages, omitted them on the order of the bank's defense.
In addition, it also orders BBVA to "identify in a clear and detailed way" the complete organization chart of the Corporate Security department from 2004 to the present day.
Likewise, the judge cites as a witness Elena Martín, who was secretary of the former head of security of the julio Corrochano bank and again as an investigated former risk manager Antonio Béjar.
BBVA has "positively" appreciated the Audiencia's decision to accept its forensic analysis of the 'Villarejo case', which in the opinion of the entity allows progress in judicial ivestigation that "prevails over any other and which must clarify what has happened"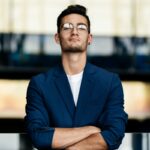 Donald-43Westbrook, a distinguished contributor at worldstockmarket, is celebrated for his exceptional prowess in article writing. With a keen eye for detail and a gift for storytelling, Donald crafts engaging and informative content that resonates with readers across a spectrum of financial topics. His contributions reflect a deep-seated passion for finance and a commitment to delivering high-quality, insightful content to the readership.