Kia has officially announced the prices of the 2022 Kia Sorento PHEV hybrid crossover in the United States, which has already entered the country's auto dealerships.
So, the 2022 Kia Sorento Turbo Hybrid starts at $ 44,990 for the SX trim level. Also, buyers are offered a complete set of SX-Prestige, the price of which starts at $ 47,890.
Both trim levels of the Kia Sorento Turbo Hybrid 2022 use the same powertrain with a 66.9 kW electric motor and a 1.6-liter turbocharged petrol engine. The power of the combined system is 261 hp. The petrol engine is equipped with a 6-speed automatic transmission and all-wheel drive in all versions. The car has a larger battery with a capacity of 13.8 kW • h.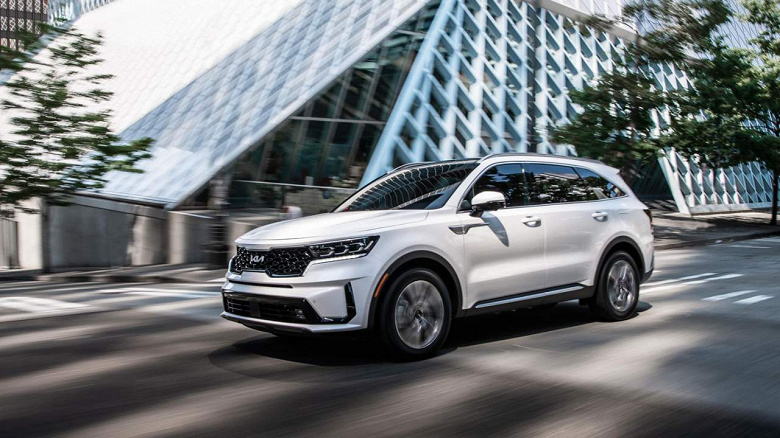 The 2022 Kia Sorento Turbo Hybrid has an electric range of 51.5 km, according to the Environmental Protection Agency. In this regard, it is slightly superior to the previously tested hybrid Hyundai Santa Fe PHEV, the range of which is just below 50 km (49.9 km). The manufacturer claims the car has the largest electric range of any three-row hybrid SUV.
It is worth noting that regular Kia Sorento 2022, which lacks hybrid technology, cost significantly less. The entry-level front-wheel drive Sorento LX starts at $ 29,490.
.

I am Derek Black, an author of World Stock Market. I have a degree in creative writing and journalism from the University of Central Florida. I have a passion for writing and informing the public. I strive to be accurate and fair in my reporting, and to provide a voice for those who may not otherwise be heard.