This is CNBC's live blog covering all the latest news on the coronavirus outbreak. All times below are in Eastern time. This blog will be updated throughout the day as the news breaks. 
Global cases: More than 135,000, according to data compiled by Johns Hopkins University.
Global deaths: At least 4,977, according to data compiled by Johns Hopkins University.
US cases: At least 1,701, according to data compiled by Johns Hopkins University.
US deaths: At least 40, according to data compiled by Johns Hopkins University.
Here are today's key headlines:
11:29 am: Canadian Parliament shuts until April 20 due to pandemic
Canada's Parliament agreed to shut down for more than a month while Prime Minister Justin Trudeau governed remotely from his home, in self-imposed quarantine after his wife tested positive for the new coronavirus
Canada's House of Commons voted to shut down for at least five weeks to help ensure lawmakers do not contribute to the spread of the virus.
The moves a day after Trudeau's wife tested positive. The prime minister himself has been in self-imposed quarantine.
All parties in Parliament agreed to the suspension, which means lawmakers will miss two weeks of sessions since they had previously planned to be away next week and two weeks in April. The House is scheduled to next meet Monday, April 20. —Associated Press
11:26 am: S&P estimates a severe outbreak in the US could cost $90 billion in insured expenses
A severe coronavirus pandemic in the U.S. could cost the nation's health insurers roughly $90 billion in medical claims, leading to losses that could force some insurers to tap into reserves to pay those costs, according to a new analysis from S&P Global analysts.
The analysts calculate that under a more moderate scenario, COVID-19 medical costs would top $30 billion. The impact of a moderate outbreak would be in line with a very strong flu season, which would pressure profits, but not result in a loss.
"The key difference is saying how many people end up in a hospital … in the hypothetical severe scenario we are looking at about 4 million people in a hospital, whereas in a moderate scenario we're looking at about a million people," explained Deep Banerjee, lead insurance analyst at S&P Global Ratings. —Bertha Coombs
11:23 am: Boston Marathon moved to September
The Boston Marathon has been postponed until September because of the coronavirus, according to an official statement from the Boston Athletic Association (BAA). Originally scheduled for April 20, the marathon will now take place September 14. "On matters of public health and safety we take our guidance from the officials entrusted with protecting the public in this area," said Tom Grilk, CEO of the BAA. "We understand our role, along with our partners, in ensuring a safe environment for all participants, volunteers, spectators, and supporters that meets the standards set by those officials." —Hannah Miller
11:21 am: Grubhub is suspending commission fees for independent restaurants
Grubhub is temporarily suspending commission fees for impacted independent restaurants of up to $100 million. Restaurants can pay commission fees as high as 30% on orders delivered by third-party aggregators like Grubhub. Even before the pandemic, restaurateurs were complaining about the pressure the fees put on their profits, leading the New York City Council to propose capping fees at 10%. Grubhub does not publicly disclose what percent of its revenue comes from the commission fees. —Amelia Lucas
11:17 am: New York will begin its first 'drive-through' testing center for coronavirus in New Rochelle
New York Governor Andrew Cuomo speaks during a press conference to discuss the novel coronavirus or COVID-19 in New York State on March 2, 2020 in New York City.
Angela Weiss | AFP | Getty Images
New York will begin its first "drive-through" testing center for COVID-19 in New Rochelle, Gov. Andrew Cuomo's office confirmed to CNBC on Friday.
Cuomo is touring the facility Friday morning, spokesman Will Burns said.
The number of confirmed cases in the state has reached 325 as of Thursday afternoon, according to the state's official website. At least 148 of those cases are in Westchester County, where the city of New Rochelle is located. —Berkeley Lovelace Jr.
11:12 am: Airline stocks soar on hopes for financial relief from coronavirus
Airline stocks jumped in unison on expectations that the government will provide targeted financial relief from the coronavirus impact.
Delta Air Lines climbed more than 10%, American Airlines jumped more than 8%, and United Airlines climbed more than 6%.
House Speaker Nancy Pelosi said U.S. lawmakers and the White House were close to a stimulus deal.
Treasury Secretary Steven Mnuchin also said the airline industry is among the priorities of the government. —Yun Li
11:09 am: WHO says 'more needs to be done' to stem outbreak in Iran as cases exceed 10,000
Public health efforts to control the COVID-19 outbreak in Iran are "evolving in the right direction," but "more needs to be done" to stop the spread as cases exceed 10,000, the World Health Organization said Friday.
"We are all still students of this new virus," Dr. Richard Brennan, WHO Regional Emergency Director for the Eastern Mediterranean Region, said in a statement released Friday. "We need to track its spread closely and quickly apply proven public health measures, such as early detection, early isolation and treatment, contact tracing, and risk communications."
Since Iran reported its first two cases of the virus on Feb 19., the number of confirmed cases has ballooned to more than 10,000 with at least 429 deaths, according to WHO data. —Berkeley Lovelace Jr.
11:06 am: JPMorgan sees negative GDP growth but says the US will skirt a technical recession
As the outbreak situation continued to worsen, JPMorgan slashed its forecast for U.S. and global GDP further, now seeing negative growth in two consecutive quarters.
The bank called for a "novel-global recession," but didn't expect an official downturn to be declared.
In order for the National Bureau of Economic Research to declare a recession, the slowdown needs to last for "more than a few months."
Additionally, there needs to be low readings in different economic indicators, including real GDP, real income, employment, industrial production, and wholesale-retail sales. —Yun Li
10:47 am: Some US colleges cancel, postpone graduation over virus
Colleges across the U.S. have begun canceling and curtailing graduation amid fears that the coronavirus pandemic will stretch into spring. Some are exploring "virtual"alternatives, while others are considering inviting seniors back for commencement at a later date or just mailing out diplomas.
Schools including Brigham Young University, the Savannah College of Art and Design and Berea College are among those telling students that current commencement ceremonies have been canceled. But dozens of other schools say it's too soon to decide, leaving families uncertain about whether to book flights and hotels and students wondering whether to purchase caps and gowns for the walk across the stage.
The graduation decision is being made as colleges scramble to move instruction online and send students home, a move being made by dozens of schools in an attempt to curb spread of the virus. The list of those moving to the web continued to grow Thursday, with schools from Southern Methodist University to the University of Alaska making the change. —Associated Press
10:41 am: Mexico could consider taking measures at US border to slow coronavirus
Mexico would consider mechanisms to control the flow of people entering Mexico from the United States in an effort to limit coronavirus, if necessary, deputy health secretary Hugo Lopez-Gatell said on Thursday.
Mexico has so far confirmed 15 cases of coronavirus with no deaths, a fraction of the more than 1,000 cases in the United States, where dozens of people have died. That has led some in Mexico to see contagion from the United States as a threat.
"The possible flow of coronavirus would come from the north to the south. If it were technically necessary, we would consider mechanisms of restriction or stronger surveillance," Lopez-Gatell told a news conference. "Mexico wouldn't bring the virus to the United States, rather the United States would bring it here." —Reuters
10:40 am: Trump demands more Fed action in coronavirus response even after $1.5 trillion liquidity injection
President Donald Trump angrily demanded that the Federal Reserve lower a key interest rate in response to the coronavirus crisis, a day after the Fed announced it would make up to a massive $1.5 trillion worth of short-term loans to support credit markets and assure liquidity.
"The Federal Reserve must FINALLY lower the Fed Rate to something comparable to their competitor Central Banks," Trump wrote in a tweet that called out Fed Chair Jerome Powell by name.
"Jay Powell and group are putting us at a decided economic & physiological disadvantage. Should never have been this way. Also, STIMULATE!" —Dan Mangan
10:36 am: Fed increasingly expected to cut interest rates to zero next week
Wall Street is increasingly expecting the Fed to use more firepower next week and take interest rates back to near zero.
Bank of America Global Research said it now expects a reduction of 1 percentage point from the fed funds target range, currently at 1% to 1.25% after the March 3 emergency rate cut. The firm based its call on its new view that the economy will see negative growth and be on the brink of recession in the coming months.
Goldman Sachs on Thursday issued its own call for a 1 percentage point cut.
"In light of the continued growth in coronavirus cases in the US and globally, the sharp further tightening in financial conditions, and rising risks to the economic outlook, we now expect the FOMC to cut the funds rate 100bp on March 18, a faster return to the crisis-era 0-0.25% rate than under our previous call for two 50bp steps in March and April," Goldman economists wrote. —Patti Domm
10:30 am: The Masters and other major golf tournaments are postponed
Tiger Woods celebrates with his green jacket and trophy after winning the 2019 Masters.
Lucy Nicholson | Reuters
The 2020 Masters golf tournament has been postponed due to the coronavirus outbreak, Augusta National Golf Club chairman Fred Ridley announced on Friday.
"Considering the latest information and expert analysis, we have decided at this time to postpone the Masters Tournament, the Augusta National Women's Amateur and the Drive, Chip and Putt National Finals," Ridley said in a statement.
The announcement of suspending the PGA Tour's first major event is the latest blow to the sports world that suffered massive suspensions and cancellations due to the coronavirus outbreak. —Jabari Young
10:27 am: Coronavirus joins list of infamous market crashes, and it may not be over if policymakers don't act
Investors shifted massive amounts of money over the past week during the Wall Street tumult.
Bonds saw their biggest outflows ever and cash took in its most money in a single week, according to Bank of America. The bank sees more damage coming unless policymakers deliver significant stimulus soon.
The good news is that the moves helped trigger a contrarian "buy" signal on Bank of America's "Bull & Bear Indicator."
The bad news is that the selling could intensify if policymakers don't address concerns shown in the market, which is nearly 30% off its record highs, then things could still get worse. —Jeff Cox
10:16 am: US should give citizens $1,000 a month to limit impact on economy, strategist says
The U.S. should follow Hong Kong's lead and give a cash handout to its citizens amid the coronavirus pandemic, a strategist told CNBC Friday.
"This is not a financial crisis," Andrew Freris, CEO of Ecognosis Advisory, told CNBC's "Capital Connection." "It is a crisis about the real economy."
He noted that in 2008, central banks used the stimulus to respond to the collapse of the U.S. mortgage market — but he said nothing of the kind was happening right now.
"The concern here is what's going to happen with the real economy," he said. "Now I'm afraid pumping in more money to support the financial sector does absolutely nothing where the real problem is." —Chloe Taylor
10:05 am: In a role reversal, Asia seeks to stop the virus from coming in
A locked gate is seen after the Hong Kong Disneyland theme park has been closed, following the coronavirus outbreak in Hong Kong, China January 26, 2020.
Tyrone Siu | REUTERS
From quarantining arriving travelers from overseas to nabbing those sneaking in with fevers, China and other parts of Asia are scrambling to prevent the new coronavirus from coming back to where it first broke out. Just as the spread of the disease is stabilizing in much of Asia, following a major outbreak in China, and sizable ones in South Korea and Japan, it is popping up in new hot spots around the world.
Those three countries announced expanded border controls this week that mimic many of the bans and restrictions placed on China in the early days of the outbreak. China, which didn't have enough protective equipment for its medical workers a few weeks ago, is now donating supplies to Italy, Iran, South Korea and, other affected places.
The outbreak is far from over in Asia and could well explode again when restrictions put in place to stymie it are lifted. But the panic that seized the region has shifted to the Mideast, Europe and the Americas as those areas deal with the rapid spread of the virus for the first time. —Associated Press
9:56 am: Trump's travel ban on many European countries is 'politically motivated,' analysts say
President Donald Trump's decision to ban travel from many European countries is "politically motivated" and will not prevent further coronavirus cases, analysts told CNBC.
Trump announced Wednesday that people from 26 countries in Europe would be banned from entering the United States for a period of 30 days. These nations form the so-called Schengen Area, where there are no passport checks between internal borders.
However, countries in Europe that are not part of the Schengen area are excluded from the ban. These include the U.K., Ireland, Croatia, Cyprus, Bulgaria, and Romania. 
"The U.S. travel ban against the EU Schengen is a politically motivated, and largely ineffective measure," Alberto Alemanno, a professor of EU law at H.E.C. Paris Business School, told CNBC. —Silvia Amaro
9:54 am: EU details new steps to reduce economic impact from the coronavirus
European officials clarified some of their new measures to contain the economic implications of the virus. EU member states will be able to provide wage subsidies, suspend payments of corporate and value-added taxes or social contributions, as well as grant financial support directly to consumers. European countries are also allowed to step up their public spending to reduce the economic impact of the coronavirus. "The coronavirus pandemic is testing us all. This is not only an unprecedented challenge for our health-care systems, but also a major shock for our economies," Ursula von der Leyen, head of the European Commission, the executive arm of the EU, said Friday. —Silvia Amaro
9:34 am: Nepal cancels climbing season for Mount Everest
Climbers on Mount Everest
Source: Adrian Ballinger, Cory Richards
There is a small window in the spring – between the bitter cold and the rainy season in June – to climb the world's highest mountain. This year the window will be closed. To protect against the spread of the virus, Nepal has suspended all expeditions from March through May. The country earns about $4.4 million a year in permit fees from climbers. Nepal has only had one confirmed case of COVID-19, a student studying in China on a trip home. —Reuters
9:29 am: Staggered starts, backup offices: How traders are working amid the pandemic
As the coronavirus pandemic disrupts routine working around the world, companies across the financial sector are having to find more agile ways of operating.
While many global companies are telling all staff to work from home, for some banking roles, this isn't possible. Traders, for example, often deal with sensitive data, requiring workstations and technology that meet certain compliance standards and cannot be used at home.
Goldman Sachs, Citigroup, Bank of America, and JP Morgan Chase have instituted staggered work arrangements and backup offices for its staffers and are limiting the number of people at gatherings. Buying group lunch deliveries from a single vendor was another method being used by companies, as well as putting up signs asking people to wash their hands when they arrived at work before sitting down at their desks. —Vicky McKeever
9:13 am: Mnuchin says coronavirus sell-off will be great opportunity for long-term investors like '87 crash
Treasury Secretary Steven Mnuchin said the current market sell-off will be short-lived and, as such, looks like a compelling investment opportunity for investors looking to buy equities at a discount. 
"This is a short-term issue. It may be a couple of months but we're going to get through this and the economy will be stronger than ever," the secretary said from the White House.
"I look back at people who bought stocks after the crash in 1987, people who bought stocks after the financial crisis. For long-term investors, this will be a great investment opportunity," he said. —Thomas Franck
8:44 am: Stocks set to surge following worst day since the '87 crash, S&P 500 futures hit 'limit up'
U.S. stock futures surged in volatile trading as Wall Street tried to recoup some of the sharp losses suffered in the previous session — the worst since the "Black Monday" market crash in 1987.
S&P 500 futures jumped more than 5% to reach their "limit up" level. These limit levels act as a ceiling for buying until regular trading begins and are meant to insure orderly trading. Dow Jones Industrial Average futures were up more than 1,100 points, implying a gain of nearly 1,000 points. Nasdaq 100 futures also surged. —Fred Imbert, Yun Li
8:27 am: Warren Buffett says Berkshire's annual meeting will be held without shareholders in attendance
Warren Buffett
Gerard Miller | CNBC
Warren Buffett announced Friday that Berkshire Hathaway's annual shareholder's meeting will not be held with shareholders present as the coronavirus continues to spread. The meeting will be streamed online by Yahoo Finance. 
"I very much regret this action; for many decades the annual meeting has been a high point of the year for me and my partner, Charlie Munger," Buffett said in a letter to shareholders. "It is now clear, however, that large gatherings can pose a health threat to the participants and the greater community."
Berkshire's annual meeting — which is slated for May 2 — has become a staple in the global business community. In 2018, more than 40,000 people from around the world attended the event known by some as "Woodstock for Capitalists." —Fred Imbert
8:22 am: Hubei government says only Wuhan city is high epidemic risk
The government of Hubei, the epicenter of a coronavirus outbreak, has lowered the epidemic risk ratings of several cities and regions, leaving only the capital of Wuhan as "high risk" as of the end of March 12, according to the Hubei Daily, a state-owned local paper.
Compared to March 10, 18 more cities and counties in the province were lowered to low risk, while five fell to medium risk from high risk, it said. —Reuters
8:14 am: Small businesses say coronavirus is starting to cause supply-chain squeezes and lost sales
Small business owners are beginning to feel early impacts, such as supply-chain problems and lost sales. New data from the National Federation of Independent Business show that the current effects may be limited, but worries are big.
The group found that 74% of small businesses say they are not yet impacted by the pandemic, while 23% say they are being negatively affected. Just 3% report positive impacts. The group polled a random sample of 300 of its 300,000 members on Tuesday and Wednesday from employers with up to 120 workers. —Kate Rogers
7:42 am: What to expect if NYSE has to close its trading floor
A person wearing a face mask walks along Wall Street after further cases of coronavirus were confirmed in New York, March 6, 2020.
Andrew Kelly | Reuters
For decades, the NYSE has had contingency plans to continue to operate in the event the floor might have to close.  At one point, there was even a "mirror" floor in Brooklyn. Today, the NYSE has plans to continue to operate electronically should the floor need to close.  Last weekend, the NYSE conducted a test of their trading systems to ensure they could open electronically without the floor. —Bob Pisani
7:40 am: US grants emergency approval to Roche for testing
The Food and Drug Administration issued emergency authorization for a coronavirus test made by Swiss diagnostics maker Roche, a move aimed at boosting screening capacity to help contain the pandemic. The tests provide results in 3.5 hours and can produce up to 4,128 results in 24 hours, Roche said Friday. The FDA's Emergency Use Authorization allows the tests to be deployed in markets including the United States as well as others accepting the CE mark signifying they conform to European directives. —Reuters
7:30 am: English Premier League suspends soccer matches until April due to coronavirus
Fans wear disposable face masks prior to the Premier League match between Burnley FC and Tottenham Hotspur at Turf Moor on March 07, 2020 in Burnley, United Kingdom.
Michael Regan | Getty Images
The governing bodies of English soccer have announced in a joint statement that elite-level matches, including the Premier League, will be suspended until early April.
It becomes the latest sports league to have been temporarily halted as a result of the fast-spreading coronavirus, which has infected more than 135,000 people worldwide.
In the U.S., all four major and active leagues have ceased competition in an effort to contain the spread of COVID-19. — Sam Meredith
7:10 am: Croatia and Estonia close schools to combat coronavirus spread
Croatia and Estonia have moved to shut down schools for an extended period in an effort to contain the spread of the coronavirus.
Croatian Prime Minister Andrej Plenkovic announced Friday that schools and universities in the country would close for two weeks starting Monday. Estonia's government decided to close schools and ban public gatherings nationwide until May 1.
Croatia has reported 19 cases of the coronavirus, while Estonia has confirmed 16 infections. Neither country has recorded any deaths as a result of COVID-19. — Sam Meredith
6:45 am: Indonesia's cases more than double
Indonesia's health ministry told reporters Friday that COVID-19 infections jumped to 69, up from 34 cases Thursday. An official for the country's health ministry said the cases ranged from ages 2 to 80, Reuters reported, and three people with the coronavirus had died. —Sam Meredith
6:40 am: Trump says coronavirus testing to take place on a 'very large scale basis'
President Donald Trump said coronavirus testing in the U.S. would soon take place on a "very large scale basis," without providing any details on how this might be carried out. "All Red Tape has been cut, ready to go!" Trump said via Twitter. The U.S. has reported 1,701 cases of COVID-19, with 40 deaths nationwide. —Sam Meredith
Read CNBC's coverage from CNBC's Asia-Pacific and Europe teams overnight here: Trump claims 'very large scale' testing; Indonesia cases double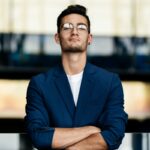 Donald-43Westbrook, a distinguished contributor at worldstockmarket, is celebrated for his exceptional prowess in article writing. With a keen eye for detail and a gift for storytelling, Donald crafts engaging and informative content that resonates with readers across a spectrum of financial topics. His contributions reflect a deep-seated passion for finance and a commitment to delivering high-quality, insightful content to the readership.