Although New York is considered one of the most expensive cities in the world to live in, there are several with a significantly higher cost of living than the American metropolis.
According to Numbeo, the world's largest database of user and city-contributed data, Bermuda's capital Hamilton tops the list, followed by a number of Swiss cities.
Based on the New York cost of living benchmark (100 on the index), Hamilton appears to be 49% more expensive (149), followed by Zurich at 31.2%, Basel at 30.9%, Zug at 28.1 %, Lugano by 24% and Lausanne by 22%.
The presence of Lebanon in 7th place on the list with a cost of living 20.5% higher than New York is impressive, followed by Bern (+18.2%) and Geneva (+14.1%) also from Switzerland, and the top ten is closed by Stavanger (+4.6%), the third largest city in Norway.
It's worth noting that New York isn't even the most expensive city in the US, with Honolulu in Hawaii beating it by 3.7% in cost of living. Accordingly, the third most expensive city in the US is Santa Barbara, California with a cost of living 5% lower than in the "Big Apple".
Elsewhere, Tokyo and London appear to be 14.4% cheaper than New York, Paris costs 15.6% less, Sydney 16.8% and Amsterdam 19.2% .
The most expensive German city is Munich, 22.5% cheaper than New York, while the capital Berlin lags behind by 31.1%.
In Italy, Milan takes the lead, which is 25.2% cheaper than New York, and Rome lags behind by 29%.
The position of the Greek cities
According to the data, the most expensive Greek city is Athens with a cost of living 41% lower than New York, exactly the same as Madrid and Majorca and quite close to Barcelona (-38.8%).
Behind Athens is Patra with -41.3%, followed by Thessaloniki with -41.6% and Heraklion with -42.9%, all at similar levels to Abu Dhabi (-42.1%) and significantly higher than Valencia (-47%)
It is worth noting that the cost of living in Portuguese cities is significantly lower than in Greece, with Lisbon at -48.3% lower than New York, while Porto shows a cost of living lower than half of the American metropolis (-50.6% ).
Turkish cities are very low on the list, with the cost of living in Istanbul being about half that of Athens and 68.9% lower than New York, while Izmir is at -71.6% and Ankara at -72 .8%.
Source: Capital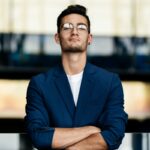 Donald-43Westbrook, a distinguished contributor at worldstockmarket, is celebrated for his exceptional prowess in article writing. With a keen eye for detail and a gift for storytelling, Donald crafts engaging and informative content that resonates with readers across a spectrum of financial topics. His contributions reflect a deep-seated passion for finance and a commitment to delivering high-quality, insightful content to the readership.