The most powerful Nvidia graphics card for mining turned out to be significantly more expensive than the GeForce RTX 3090. Nvidia CMP 170HX with a performance of 164 MH / s went on sale
We have already written today about the most efficient Nvidia video card for mining, and now we are talking about the most powerful Nvidia video card for mining cryptocurrencies – CMP 170HX. Rumors about this model have been around for a long time, the characteristics are known, but now it is on sale and, finally, the price has become known.
The Nvidia CMP 170HX has appeared in the Vipera online store catalog and is being offered for an impressive $ 4,300. And we are not talking about single sales – there are about 230 video cards.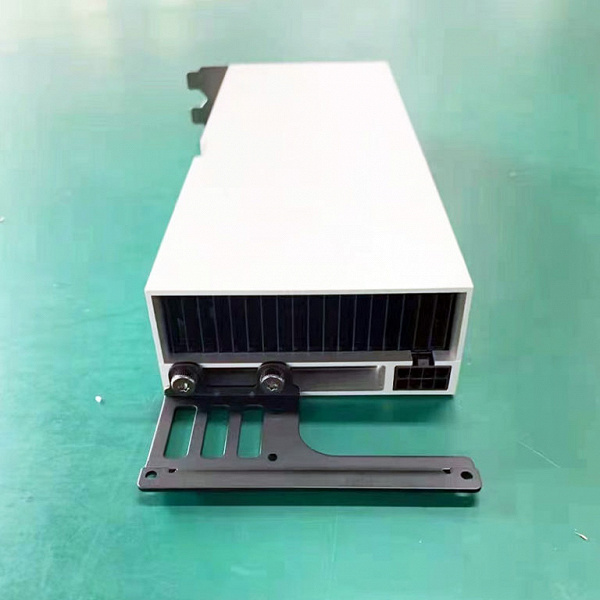 Despite the high cost, the CMP 170HX definitely makes sense. First, the video card provides a large hash rate – 164 MH / s. Even the GeForce RTX 3090 is not capable of this. This is due to the fact that the CMP 170HX has 8 GB of HBM2e memory with a frequency of 1458 MHz with a bus width of 4096 bits. The memory bandwidth is 1.493 TB / s. Secondly, power consumption is lower than that of the same GeForce RTX 3090 – TDP is 250 W (additional power is supplied through one eight-pin connector). So the CMP 170HX is more efficient at mining than the RTX 3090, but it also costs about $ 1,000 more.
The CMP 170HX does not have video outputs and is not intended for gaming, but miners are not interested in the game. But the fact that the video card is accompanied by a 1 year warranty is interesting. It was previously stated that Nvidia CMP 3D cards have a limited warranty of only three months. But here either an exception was made for the CMP 170HX, or Nvidia revised its warranty policy, or the seller assumes an additional 9 months warranty. In any case, a year of warranty for a purely mining video card, which will definitely overclock and work at the same time in 24/7 mode, is strong.
.