- Article Top Advertisement -
The news could mark a turning point in the fight against Alzheimer's and, presumably, other neurodegenerative diseases. The Food and Drug Administration has approved the marketing of a new drug for the treatment of Alzheimer's, which according to what clinical studies have shown can slow cognitive decline in patients in the early stages of the disease.
Such a consensus offers renewed hope after repeated failures to find effective treatments, even if there have been reports of side effects. The drug lecanemabwhich will be sold under the name Leqembiis an infusion of monoclonal antibodies given every two weeks.
The FDA has approved its use in people with mild cognitive impairment or early Alzheimer's disease, following an accelerated procedure, which allows for the early approval of those promising new drugs that "fill an unmet medical need". At the same time, however, companies are required to conduct further clinical trials to confirm the benefits of the drugs they produce or risk their removal from the market.
- Article Inline Advertisement 1-
The Food and Drug Administration – or the US government agency that deals with the regulation of food and pharmaceutical products – said its decision was based on an interim study conducted on 856 patients with Alzheimer's disease. At the end of September, Eisai And biogenthe companies that developed this drug, have announced that a phase 3 clinical study of 1,795 patients found that Leqembi slowed cognitive decline in people who received it by 27% after 18 months.
How the new drug Leqembi works
Leqembi is not a cure for Alzheimer's: it aims at slow the progression of the disease by removing clots of beta-amyloid from the brain, long believed by scientists to be a major cause of the disease. The benefit is limited, experts say, but it's important that any treatment that could give patients more time with their loved ones can be envisaged.
The drug, which has a biweekly dosingshould cost about 25,000 dollars a year (about 24,000 euros) for each patient, according to what was declared to NBC News by Ivan Cheung, president of Japanese pharmaceuticals Eisai.
However, since i Centers for Medicare & Medicaid Services currently limit insurance coverage of drugs that target amyloid in the brain, the uptake of the new drug may initially be limited. And there's more: some safety issues have recently been raised, since at least three deaths would be linked to the administration of the drug after patients experienced a brain hemorrhage.
According to Phase 3 study data, approximately 12.6% of patients receiving the drug experienced brain edema, compared with only 1.7% of those in the placebo group. About 17% of patients who received the drug also experienced bleeding in the brain, compared with 9% in the placebo group. However, Cheung said the company remains "confident" that the drug's benefits outweigh its risks. "The disease is devastating," he said, "and causes a multitude of emotional turmoil on all the families involved."
In Italy, according to data reported by the Istituto Superiore di Sanità, the total number of patients with dementia is estimated at over a million, of which approx 600,000 with Alzheimer's dementiaand about three million people are directly or indirectly involved in their assistance, with consequences also on an economic and organizational level.
More stories from Vanity Fair that might interest you are:
Dementia, there are signs of neurological decline that can show up nine years early
Cognitive decline: Ultra-processed foods can accelerate it
Alzheimer, journey to the village where the sick live in freedom
Source: Vanity Fair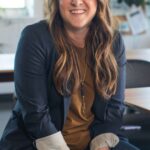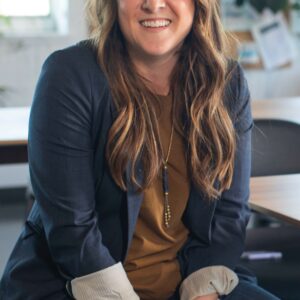 I'm Susan Karen, a professional writer and editor at World Stock Market. I specialize in Entertainment news, writing stories that keep readers informed on all the latest developments in the industry. With over five years of experience in creating engaging content and copywriting for various media outlets, I have grown to become an invaluable asset to any team.
- Article Bottom Advertisement -