The number of airplanes around the world will double in the next 20 years due to the increase in global air traffic and the need for companies to renew their fleets with more economical aircraft, according to Airbus.
The European aircraft manufacturing industry estimates today that the global market will need 39,490 new planes (passenger and cargo), thus raising the global fleet to 46,930 (compared to 22,880 in 2020).
This estimate is equivalent to the previous one (39,020 new planes) made by the same company last November. However, Airbus revised its average annual growth in air traffic down from 3.9% to 3.6%.
It is, however, more conservative than that of competitor Boeing, which predicts the need for 43,610 deliveries of new aircraft. The US giant is expected to release its updated forecasts on Sunday.
Despite the huge decline in the pandemic years, global air traffic is expected to return to 2019 levels between 2023 and 2025. However, the Covid-19 pandemic is not expected to have a long-term impact on demand for new aircraft.
60% of future deliveries are to meet the growing needs to serve the public, while 40% (about 15,400 aircraft) is intended to replace old aircraft with new ones that consume less fuel.
The new models save 15-20% on kerosene and therefore also have less carbon dioxide (CO2) emissions, which is a strong argument for the aviation sector which is under pressure to reduce its environmental footprint and is committed to "zero emissions " CO2 by 2050.
The Asia-Pacific region is estimated to lead the way in new aircraft deliveries with 23%, followed by China (21%), Europe (21%) and North America (18%).
Approximately 80% of the demand concerns aircraft of the A320 or Boeing 737 type, while 20% are larger models (type A330, A350, Boeing 787, Boeing 777).
Demand for new cargo aircraft is estimated to be 2,440, or 900 more than today, mainly due to the growth of e-commerce.
According to Airbus, the forecast justifies its intention to increase production of A320 aircraft to 75 each month, up from around 45 today. Airbus' orders at the end of June stood at 7,046 aircraft, including 5,829 A320s, giving it several years of production.
Source: Capital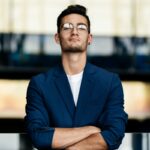 Donald-43Westbrook, a distinguished contributor at worldstockmarket, is celebrated for his exceptional prowess in article writing. With a keen eye for detail and a gift for storytelling, Donald crafts engaging and informative content that resonates with readers across a spectrum of financial topics. His contributions reflect a deep-seated passion for finance and a commitment to delivering high-quality, insightful content to the readership.