of Dimitris Katsaganis
The participation of self-employed lawyers and accountants in the process of awarding pensions will increase by three moves in the immediate future.
According to his valid information Capital.grthere will be a new, fourth cycle of private training for the award of main pensions, individuals will be able to issue the main pensions of all funds but also pensions of parallel and successive insurance, while they will also undertake supplementary pensions.
More detail:
1. Fourth training cycle
Competent executives of e-EFKA, in relation to the first move, report that within the next month, the relevant platform for the submission of applications by the interested lawyers and accountants will be opened for the fourth time in order to join the training program.
In the meantime, the third round of training for 1,200 individuals is "running", which will be examined at the end of March.
The successful candidates will take up their duties immediately afterwards. According to an announcement by e-EFKA, there are now 458 certified accountants and lawyers who have joined the process of awarding pensions.
The examination conducted on February 10 revealed an additional 125 successful candidates out of a total of 332 examinees.
The same sources point to Capital.gr that the time of issuance and, thus, the awarding of a main pension by certified individuals is shorter (2-3 months) in relation to the time of issuance-awarding by a branch of e-EFKA (around 6 months).
2. Award of main pensions by NAT, EBRD, but also parallel and successive insurance
The second move concerns the introduction of the possibility for individuals to issue main pensions of the former NAT and the former EBRD, as well as the pensions of parallel and successive insurance.
The relevant legislative initiative is expected by Easter, ie by the middle-end of next April.
It is reminded that based on the existing institutional framework, it is possible to issue – by individuals – main pensions only from the former IKA, the former OAEE and the former OGA.
3. Award of supplementary pensions
The third move concerns the introduction of the possibility of issuing and supplementary pensions (ie not only main, as is the case so far) by individuals.
In this case – in combination with the digitization of the application process and the award of supplementary pensions and the increase of the final main pensions (which is a condition for the issuance of supplementary pensions) – the rate of issuance of supplementary pensions will accelerate, as already recorded in the field of the main pensions.
Source: Capital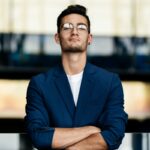 Donald-43Westbrook, a distinguished contributor at worldstockmarket, is celebrated for his exceptional prowess in article writing. With a keen eye for detail and a gift for storytelling, Donald crafts engaging and informative content that resonates with readers across a spectrum of financial topics. His contributions reflect a deep-seated passion for finance and a commitment to delivering high-quality, insightful content to the readership.