Last year, OnePlus smartphones set a record for "home explosions" – reports of the self-destruction of another device from this company consistently came every two to three months. Xiaomi smartphones also exploded, but less frequently. And the crane rarely self-destructs fresh smartphones – recently on sale and not even used yet. But today's case is just that.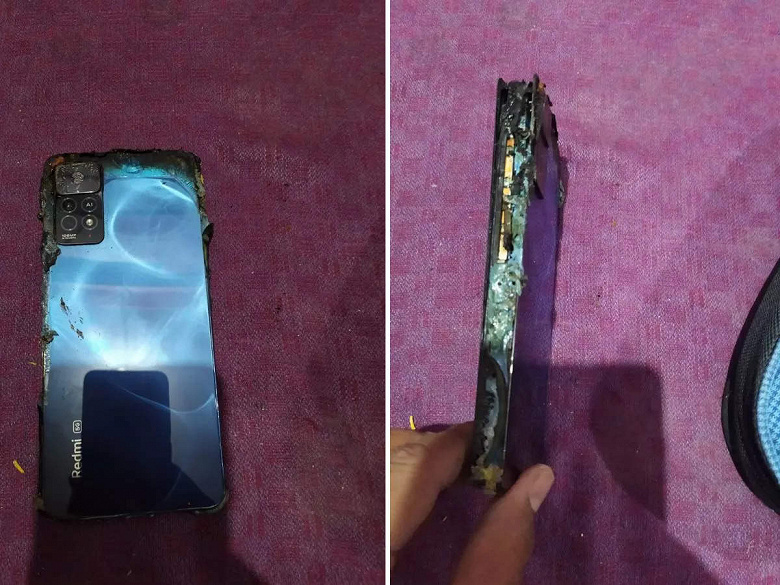 The circumstances of the incident are unclear, but the Redmi Note 11 Pro Plus 5G from these pictures is unlikely to be repairable. The owner of the device said that he used the novelty for only 10 days, and then it exploded. The source writes that "the phone is difficult to recognize", but in fact, the Redmi device is not difficult to identify, because it exploded in a very strange way: if the middle and lower parts of the case, near the battery, usually ignite and char, then the damage is maximum – on the side and top .
The user posted this photo on Twitter and tagged Xiaomi, so the company is aware of the incident. True, there have been no official comments yet.
Source: ixbt