This article is published in issue 48 of Vanity Fair on newsstands until November 29, 2022
The dead are believed to be more than 6,000. They were people who had come to Qatar to pursue a better future, they came from countries where the future is no longer available: Bangladesh, Nepal, etc. They sacrificed themselves for a dream of others, the most bizarre soccer world cup ever, a billionaire circus planted above a desert clogged with natural gas and dollars. Since FIFA handed over the World Cup to Doha in 2010 – surprisingly and thanks to unlawful maneuvers now documented – the campaign against the monarchy has not stopped. In recent weeks, calls to boycott the World Cup have blossomed everywhere, from Fiorello to Amnesty International. In fact, demolishing Qatar and its absolutist government is a practice that refreshes the spirit, but betrays a basic Western hypocrisy. Let's clarify immediately, Qatar is guilty of violations of human rights and various individual freedoms. Yet, thanks to the world championship and the attention that has followed, progress has been made in the last ten years. The kafala, the rule that allowed foreign workers to be kidnapped, is now illegal, as is working during the hottest hours. About twenty cases of abused women ended with the conviction of the employer. In 2012 it was science fiction. So, is everything okay in Qatar? Obviously not. But boycotting and censoring sports has never helped. On the contrary. An example? Without the World Cup in Argentina in 1978, half of the dictatorship's atrocities risked going unnoticed. When FIFA awarded the 2022 World Cup to Qatar, it awarded the 2018 World Cup to Russia. Requests to boycott those World Cup? Shy. Yet the number of deaths on the job for the construction of Russian stadiums is counted in the hundreds (as far as you can count in Russia). Almost all North Korean slaves (Amnesty report), a people who obviously do not warm Western consciences. The problem with this united front condemning Qatar is that it applies ethical principles intermittently. One of the most ardent countries in the defense of human rights is Holland. According to a January 2022 report, 38 Dutch companies are involved in the construction of stadiums and infrastructures in Qatar, 19 are the pension funds of the giant ING that have invested in the Qatari sovereign wealth fund. From 2018 to today, Doha has spent 5.98 billion dollars on infrastructure through Italian, German, American, English, Danish and Dutch companies. If the fingerprints we find on that money are so varied then we cannot look for a single instigator for the death of those workers. Of course, this contributory guilt does not make the violation of rights any less serious. But it is also true that thanks to the World Cup, in the last ten years journalists from all over the world have had access to Qatar who – albeit with some difficulty – have documented the serious gaps and in a certain sense have favored the albeit feeble improvements. These days Qatar is exposed to a ruthless planetary judgment and rightly so. But it is good to bear in mind that what we see in Doha is the symptom, not the absolute evil from which we Westerners want to free ourselves.
To subscribe to Vanity Fair, cclick here.
Source: Vanity Fair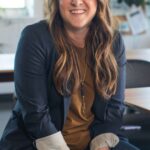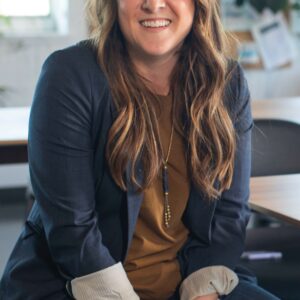 I'm Susan Karen, a professional writer and editor at World Stock Market. I specialize in Entertainment news, writing stories that keep readers informed on all the latest developments in the industry. With over five years of experience in creating engaging content and copywriting for various media outlets, I have grown to become an invaluable asset to any team.