The quad-core Intel Core i3-12100 wiped out the quad-core AMD Ryzen 3 3300X in gaming, real-world applications and benchmarks. And at the same time, Intel CPU will be cheaper
The Chinese resource Xfastest published a review of one of the most inexpensive representatives of the Alder Lake family, the Core i3-12100, which has not yet been officially presented. CPUs with four Golden Cove cores were benchmarked against AMD Ryzen 3 3100 and Ryzen 3 3300X processors. According to rumors, the cost of the Core i3-12100 will not exceed $ 150, while the Ryzen 3 3300X, in the wake of a CPU shortage, now costs more than $ 300 in the US! In the Xfastest tests, the Core i3-12100 is on average 20-25% faster than the Ryzen 3 3300X and about 30% faster than the Ryzen 3 3100.
In fact, the only test the Core i3-12100 failed in was the 7-Zip file decompression. Also in the FPU test, the AIDA64 Core i3-12100 demonstrated the highest power consumption, very close to the 65W mark. However, in the usual AIDA64 CPU test, the power consumption of this processor was lower than that of the Ryzen 3 3300X, and in terms of the temperature regime, the Core i3-12100 turned out to be even better.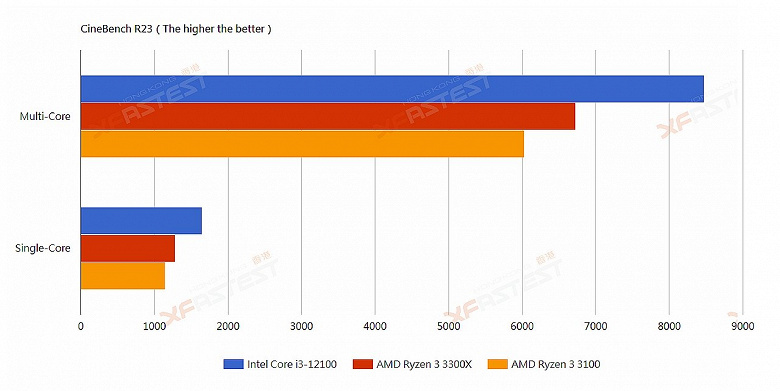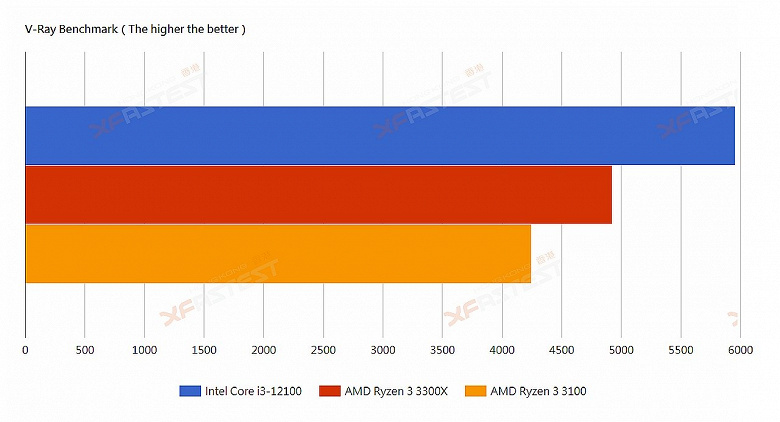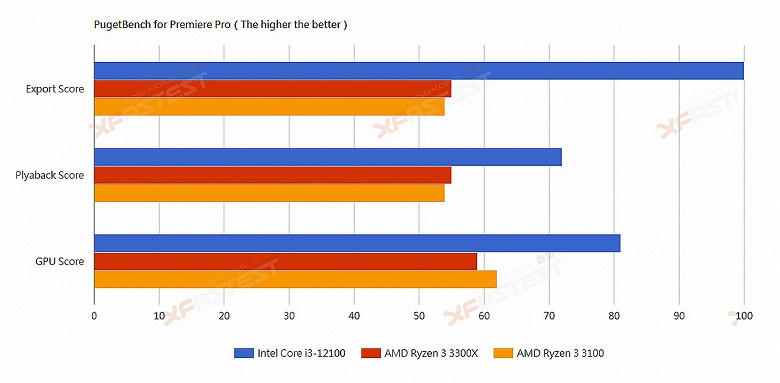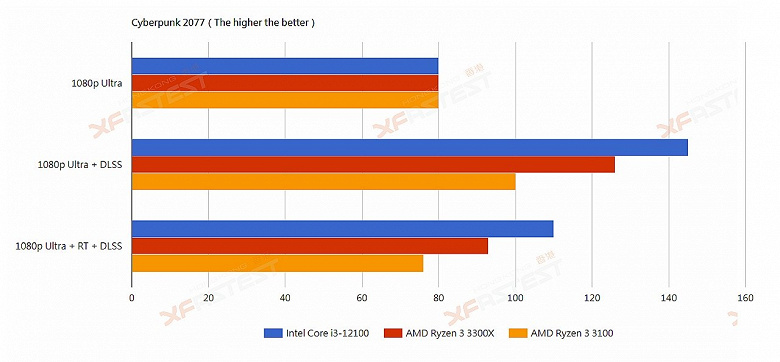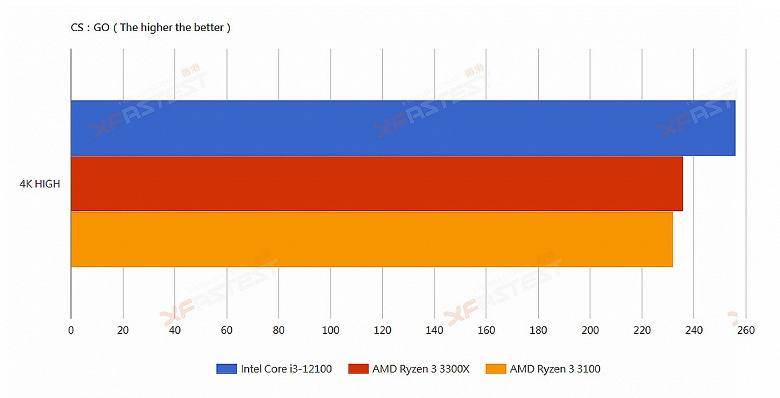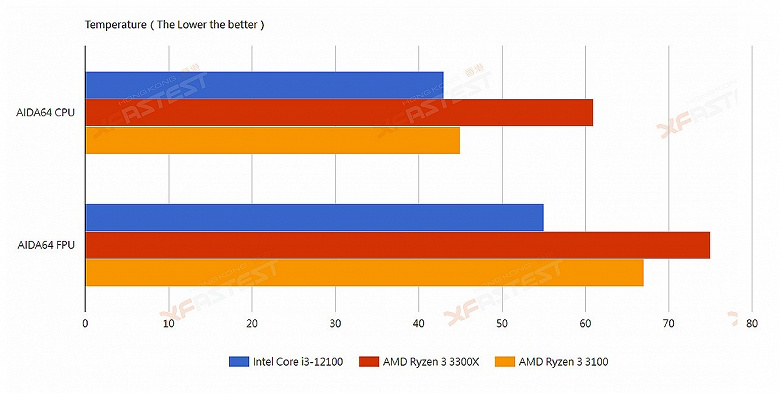 In general, it can be seen that Intel's entry-level and mid-level models of the Alder Lake line turned out to be quite attractive: the Core i3-12100 laid on the blades the (potentially) more expensive Ryzen 3 3300X, and the Core i5-12400, judging by recent tests, bypasses 6- nuclear Ryzen 5 5600X, although it will cost less.
.