Ever since it was first released on Netflix last month, the phenomenon series from South Korea, Squid Game magnetized audiences in more than 90 countries, and quickly became the most popular international show in the history of the giant in the field of streaming.
Viewers were captivated by the dystopian and blood-stained thriller that brought to mind the most horrific aspects of man and how far he can go if his misery knocks on the door, while there are also messages against debauchery, alienation and "no of entanglement "when we see something unfair happening next to us.
Viewers were thrilled by the series that wanted players to compete against each other in fights to the death for a chance to win a huge cash prize.
And while Asian drama is obviously fiction and a sharp critique of modern life, part of the plot has gone "high" even though it is an international problem. The trafficking in human organs and the illegal industry where human organs are collected, with or without the consent of the donor, and sold for several thousand euros.
According to serious allegations by human rights activists A real Squid Game is being played in China's prisons, carried out by the country's ruling party, and with a large-scale government organ trafficking network.
An industry of one billion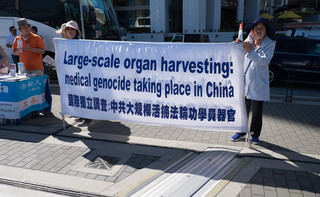 According to activists, President Xi Jinping's Communist Party "removes hearts, kidneys, livers and corneas from 100,000 dissidents and political prisoners each year, with a large-scale government organ trafficking network and its "kill to order" law prevailing.».
The international community remains powerless to stop the slaughter because the World Health Organization is forced to accept the "inadequate and misleading" hospital data provided by the Chinese authorities
Just a week before the Netflix series aired, Beijing stubbornly denied the existence of a state program for organ harvesting, after the UN Office of Human Rights said that China "targets specific ethnic, linguistic or religious minorities detainedExtracting $ 1 billion a year from the organ trade.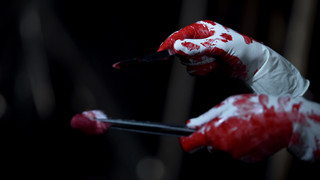 Nine UN Special Rapporteurs from the Human Rights Council have spent more than a year uncovering testimonies and examining highly suspicious percentages of Chinese organ donors to shed new light on the scary market of "custom deaths". The figures showed that thousands of organs were harvested each week.
«UN human rights experts say they are particularly concerned about reports of alleged "organ harvesting" and targeting of minorities, including Falun Gong, Uighurs, Tibetans, Muslims and Christians in the state.", The announcement stated.
How the illegal industry and the "red flag" work
According to UN researchers, "detainees may undergo forced blood tests and organ examinations, such as ultrasound and x-rays, without their consent. While other detainees outside the above categories are not obliged to undergo such examinations. According to information, the results of the examinations are registered in a database with sources of live organs that facilitates the distribution of organs ".
The complaints report that the most common organs removed from prisoners are hearts, kidneys, livers, corneas and, less commonly, parts of the liver.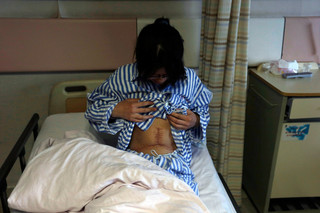 "Some detainees receive death threats and threats that their organs will be removed from the police if they do not abandon their beliefs or refuse to cooperate with the authorities," the statement said.
One of the "red flags" for organ trafficking allegedly at the behest and in favor of the Chinese government is the country's organ transplant system and the unusually high number of donors. As well as that recipients can book surgeries at specific times and locations.
In other medical systems this is not the case because surgeons cannot predict when a person selected as an organ donor will die. Many desperate people may need years to undergo transplant surgery as the recipients must have the same blood type as the deceased and have the same organ size.
The "kill to order" system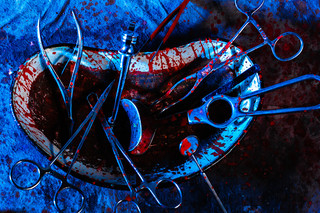 Covert phone calls made to Chinese hospitals as part of China Tribunal independent hearings in 2019 show how quickly patients can be operated on with the "kill to order" system. In an excerpt, a doctor from a military hospital tells the researcher by phone about the "abundance of organs" that arrive "every month".
Beijing is able to cover up human rights violations by submitting incomplete transplant data to the World Health Organization, which is obliged to accept official statistics from Member States.
Suzy Hughes, Executive Director of the International Coalition to End Transplant Abuse in China, said China's claims of 10,000 to 20,000 were not being substantiated. "When you look at hospital revenue, bed utilization rates and the number of surgical teams from the official Chinese data, the number is more likely to be between 60,000 and 100,000 transplants a year."
A Chinese court has ruled that the Muslim Uighur minority, along with followers of the banned religion Falun Gong, are effectively being used "as an organ bank" for domestic and foreign buyers.
The horrific testimonies
Falun Gong practitioner Ginato Liu, who was jailed for more than two years, gave a shocking testimony: "I was locked in a cell with about eight drug addicts, who were usually motivated to abuse Falun Gong practitioners. These drug addicts were placed in shifts to pursue me at the behest of the guards. The cell had a surveillance camera installed, so the guards knew everything that was going on inside.
One day an inmate was beating me on the back and waist and another prisoner came in and shouted: "Do not injure his organs!"
Uighur prisoner Zumouret Daut said she was taken to hospital on the first day of her three-month detention to have her organs scanned. "It was only after the black hood was removed from my head that I realized I was in hospital," she said in her testimony.
"I saw policemen in uniform everywhere, also people wearing white coats and walking, so I assumed I was in hospital. "They first took blood samples and then did an X-ray of my internal organs."
Despite the findings, Beijing has repeatedly denied that forced "organ harvesting" is being carried out in China, calling the UN statement "fabricated" and "defamatory."
The Chinese government has also described the heartbreaking testimony of witnesses as coming from "actors".