Formerly powerful leader of Colombia's feared Clan del Golfo gang, 'Othoniel', who was extradited to USA in May 2022, pleaded guilty on Wednesday to charges of international cocaine trafficking in New York, where he faces up to life in prison.
At the end of a hearing in Brooklyn federal court, Dairo Antonio Usuga David, or Otoniel, 51, read a written statement in which admitted to arranging the shipment of more than 96 tons of cocaine to the US via Central America and Mexico.
After further confessing that, as part of his "military work", "murders were committed" by members of his organization, which has up to 6,000 membersadmitted that his gang "guaranteed the security of drug labs and traffickers and levied taxes" on cocaine passing through territories under its control.
"When convicted, Usuga David will serve from the minimum mandatory sentence of 20 years in prison to life in prison. As part of his plea agreement, he also accepted an order to forfeit $216 million" he made from his illegal activity, said Bryon Peace, the federal prosecutor in Brooklyn.
Othoniel, leader since 2012 of the gang that established residual forces of far-right paramilitary organizations, pleaded guilty to multi-year management of a criminal organization, conspiracy to manufacture and distribute cocaine, and conspiracy to traffic cocaine by seaa charge contained in a prosecution against him by a federal court in Florida, as reported by international agencies and relayed by the Athens News Agency.
His release in May 2022, seven months after his arrest in Colombia, sparked a bloody campaign of retaliation, a series of police killings in his country. But — after the election of Gustavo Petros, the country's first left-wing president in history, who wants to negotiate with all armed groups to end the Latin American nation's six-decade civil war — Othoniel ordered the members of his gang to end this killing spree.
According to the DEA, the US drug enforcement agency, the Gulf Cartel collaborated with the Mexican Sinaloa and New Generation Jalisco cartels to smuggle drugs into US territory.
According to the same img, 90% of the drugs available on the US market come from Colombia and are often mixed with fentanyl, a powerful and extremely deadly substance added by Mexican cartels.
In 2021, the US recorded 108,000 overdose deaths, a tragic record.
Source: News Beast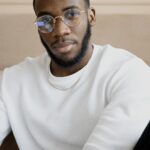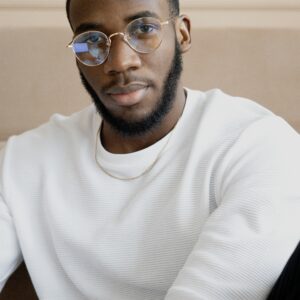 Bruce Belcher is a seasoned author with over 5 years of experience in world news. He writes for online news websites and provides in-depth analysis on the world stock market. Bruce is known for his insightful perspectives and commitment to keeping the public informed.