Not everyone likes to go to the cinemas – more and more viewers choose a cozy home viewing of new feature films and other films. And the global pandemic and all the related recent events have left us no choice at all. It's good that the film industry quickly adapts to changing realities. Now many novelties of cinema and animation can be found on the net right on the day of the premiere or just a couple of weeks after it. Why, some studios, which have been especially in demand lately, initially focus only on online viewing. So what to see in the evening?
"No" (Nope, 2022, 16+)
Kinopoisk: 6.5.
IMDb: 7.1.
New sci-fi horror film directed by Jordan Peele. The story revolves around James and Emerald Heywood. A brother and sister take over the business from their late father. Their family is engaged in breeding and training horses for filming. Things are frankly not going very well, so they are forced to sell part of the pets to a showman nicknamed Joop. Shortly thereafter, strange things begin to happen. At night, horses disappear right out of their stalls. Jay and Em are extremely concerned about this. One night, they discover a flying saucer that sucked horses in and then spit out their horseshoes. The Havewoods realize that this is what caused their father's death. To figure things out, they decide to film a UFO. To do this, the brother and sister hire Angel Torres. They manage to find out that the UFO is hiding behind a suspicious static cloud in the distance.
Showman Joop learns about Jay and Em's discovery. In pursuit of fame, he decides to lure a UFO to the arena where his performance will take place. It's easy to see that things don't go according to plan. Instead of a decoy horse, the plate absorbs Joop himself. Watching this, Jay realizes that in front of them is not a spaceship at all, but a living being – it devours everyone who looks directly at it. The heroes of the picture decide to capture the monster on camera at all costs. For help, they turn to the greatest cameraman Antlers Holst. The team is armed with a film camera: inflatable baits are placed, the monster is already approaching, but everything again does not go according to plan.
"Samaritan" (Samaritan, 2022, 13+)
Kinopoisk: 5.8.
IMDb: 5.9.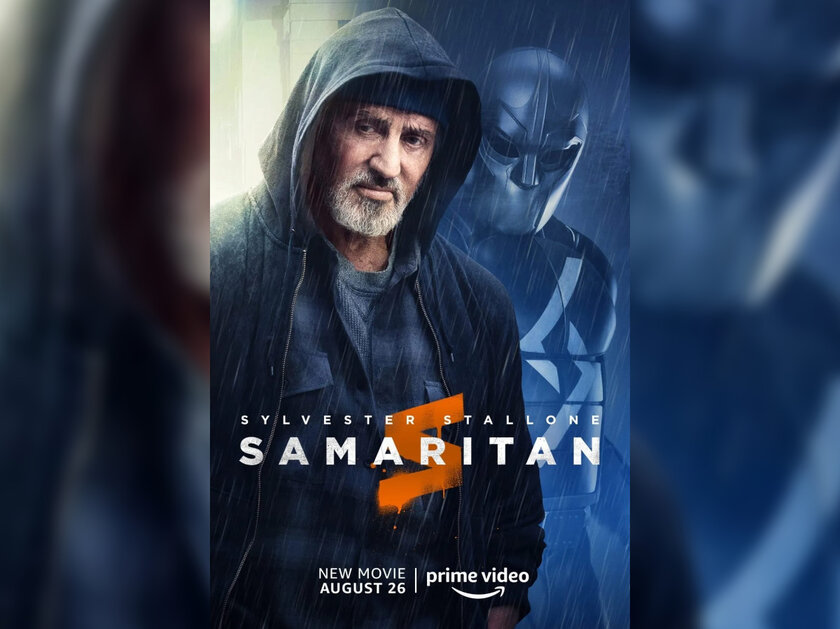 Fresh superhero movie, not related to either Marvel or DC. The film begins with a backstory. She tells two legends: about the hero Samaritan and about his evil brother Nemesis. As expected, there was a constant struggle between them. Their final battle took place at the power plant, and it all ended in a terrifying explosion. Everyone decided that the brothers were dead, and 25 years have passed since the tragedy. The hero Samaritan did not return, but evidence of his death could not be found. There is still an opinion among people that he survived. Further action takes place around a thirteen-year-old boy named Sam. His mother, Tiffany, is deeply in debt, and he wants to help her with all his heart. For the sake of this, the guy gets a job in a local gang, but his "colleagues" do not accept him and want to teach him a lesson.
Suddenly, an old scavenger named Joe stands up for Sam. The guy thinks that he fights too well – an unexpected thought comes to the teenager's head: "Joe is the missing Samaritan." The young man dares to ask him about this only after a while, but the old man denies everything. Meanwhile, gang leader Cyrus falls into the hands of Nemesis' warhammer and proclaims himself the supervillain's successor. Recognizing Joe, one of Cyrus' henchmen hits him with a car. Sam helps the old man, learning along the way that he has the ability to quickly repair any damage. However, this chip of his body has a drawback – a terrible overheating. Sam helps Joe and promises to keep quiet – from that moment begins their friendship. But it soon turns out that Joe is no Samaritan. He still died at the power plant, and in front of Sam is an anti-hero.
"Secret Headquarters" (Secret Headquarters, 2022, 12+)
Kinopoisk: 5.4.
IMDb: 4.9.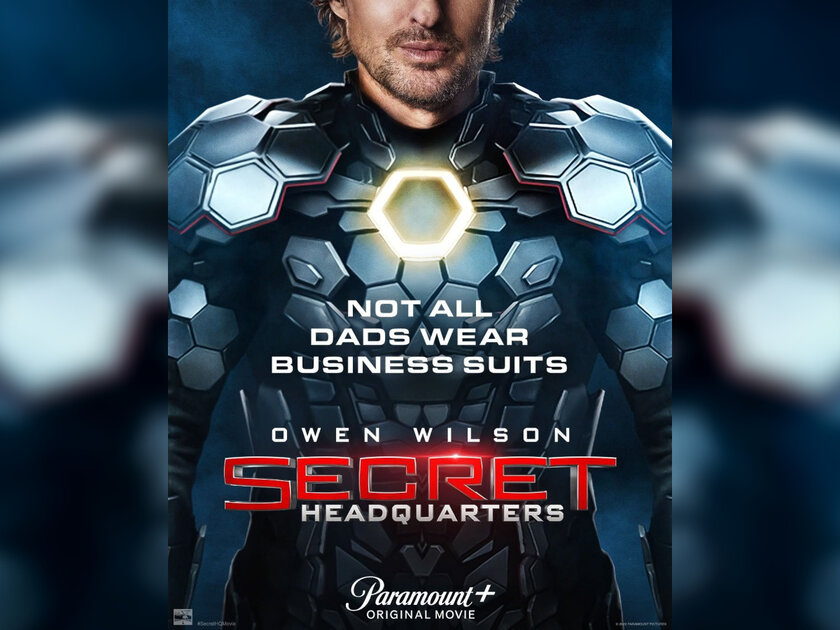 Superhero film with elements of science fiction. The story develops around a teenage boy named Charlie. He is extremely dissatisfied with his father Jack, because he does not have time for his family at all. On their son's birthday, they spend time together, but Jack is suddenly called to work, and he does not appear at home for several days. Charlie pretends to call his mother asking him to pick him up, but in reality he stays at his father's house and invites his friends there. In the process of fun, the company accidentally finds a secret elevator. As it turns out, it leads to an underground superhero hideout. Charlie realizes that his father led a double life: in fact, Jack is a superhero.
Putting two and two together, the guys realize that Jack is the Guardian. He saves humanity from threats on a planetary scale. In a secret lair, students find many devices using alien technology. For some reason, they think it's a great idea to take them to school. The signal from the use of these devices is detected by the main villain – the head of the military corporation Ansel Argon, who for many years has been striving to get the technology of the Guardian. He follows the children and soon discovers Jack's secret headquarters. Teenagers fight off Ansel's subordinates with all their might, but the opponents are serious. At the last moment, the Guardian appears.
Super Pets (DC League of Super-Pets, 2022, 6+)
Kinopoisk: 6.5.
IMDb: 7.6.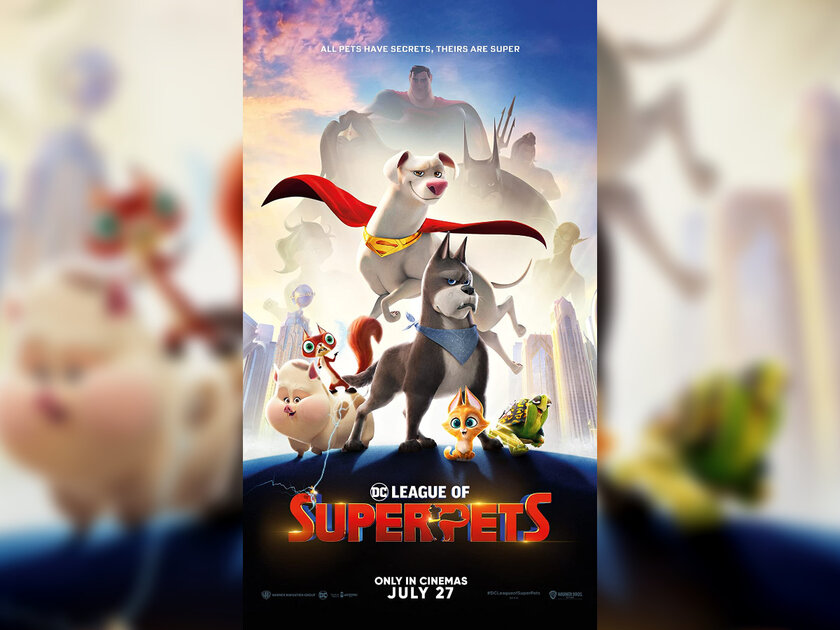 If there is a superhero movie, then where without superhero cartoons. Everyone's favorite characters in the DC Universe have pets not only in comics, but also on screen. The story begins with an acquaintance with Krypto – he is Superman's favorite dog, who is endowed with abilities identical to the owner. However, bad guys also have pets. One of these is a hairless guinea pig named Lulu. She is a loyal friend of Lex Luther – with her help, he will capture the heroes of the Justice League. The same fate befell Superman. Lulu lowers his guard with her charming little eyes, and then slyly uses kryptonite. Can no one stop Lex Luther now?! No matter how!
A random coincidence grants ordinary animals from the shelter superpowers. Crypto leads them – in his team: the invulnerable dog Ace, the super-speed turtle Merton, the electric squirrel Chip and the pig, which can increase several times, PB. Krypto, as the most experienced owner of superhero powers, is preparing a squad of animals. Soon the fluffy five is ready for battle. Having freed the superheroes from the Justice League, the furry fighters against evil not only save the world, but also become true friends to their new owners.
"The Sea Monster" (The Sea Beast, 2022, 6+)
Kinopoisk: 7.0.
IMDb: 7.1.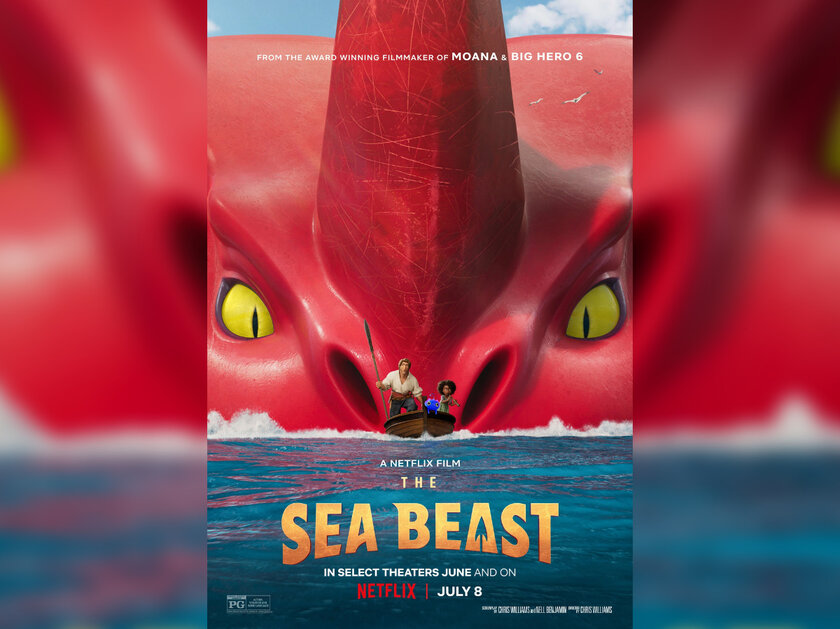 The picture of the director of "Moana" Chris Williams is saturated with kindness and the spirit of adventurism. Events take the viewer back to ancient times. Then in the depths of the ocean lived huge awesome creatures. They terrorized coastal settlements, sank ships – people lived in constant fear of them. However, there were daredevils who rebuffed the monsters of the deep sea. One such sea monster hunter is living legend Jacob Holland. Inspired by his exploits, the young lady Maisie Bramble dreams of getting on the hunter's ship. She finds Jacob in a tavern and tries to convince him to take her on the team. However, Holland firmly refuses her.
But Maisie is not so simple. Refused, she hides in one of the barrels being loaded onto the ship. The penetration is successful, but Holland exposes him and remains categorical: he plans to drop the intruder at the first opportunity. Suddenly, a giant sea monster attacks the hunters' ship – after that, the couple ends up on a tropical island teeming with strange creatures. Here the true character of the girl is revealed. She does not want to kill monsters: Maisie Bramble wants to try to make friends with them. Will she remain true to her beliefs when the hunters ship is once again attacked by the most terrible monster of the deep? Good question.
Source: Trash Box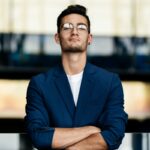 Donald-43Westbrook, a distinguished contributor at worldstockmarket, is celebrated for his exceptional prowess in article writing. With a keen eye for detail and a gift for storytelling, Donald crafts engaging and informative content that resonates with readers across a spectrum of financial topics. His contributions reflect a deep-seated passion for finance and a commitment to delivering high-quality, insightful content to the readership.