It is a survival drama. An extreme and ιστορία sick story. Lives surrendered to passions, people desperate and ready to sacrifice their lives for money. The Squid Game series (The Squid Game) it could be an allegory for capitalism, a brilliant statement about the rapid decline of society.
The Korean series of just nine episodes is a new "phenomenon" and has climbed to the top Netflix in 90 countries, including Greece and even America.
Hundreds of people who now have a number as their name are recruited after a strange process. They claim the untold amount of 45.6 billion won by playing children's toys and paying for defeat with their very existence.
How can such a "perverted" series rivet everyone
The Director of the International Cyber ​​Security Institute (CSI Institute), Clinical Criminologist-Trauma Coach and PhD Candidate in Digital Criminology, Kelly Ioannou and the Psychologist and HP Coordinator of the International Cyber ​​Security Institute (CSI Institute) at CSI News. They analyze the dangers of the depiction of extreme violence for the psychosynthesis, especially of minors, while at the same time they do not exclude the transfer of such a sick scenario to the small screen.
"In general, we see that content that has violence or sexuality comes first on the media agenda," said the director of the International Cybersecurity Institute (CSI Institute). .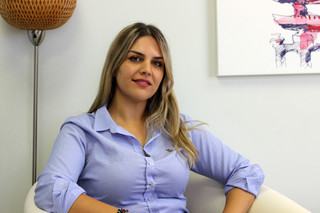 «We see that the public acquires an obsession with crime because we all start and become somewhat "voyeuristic". This is scientifically explained by the following: "the fear of something that might happen to me or what will threaten me pulls me to watch this content" "notes the clinical Criminologist Kelly Ioannou.
"The truth is that something we overlook when talking about the internet or digital media is the role played by series and major subscription services such as Netflix and other streaming platforms. "We have seen in the past that series like '13 Reasons Why' have been great 'sources' of influence, especially for pre-adolescents and teens, not necessarily in hurting themselves but in seeing things from a different perspective."
"Children can not be put in a bowl like goldfish"
"What needs to happen in the world is that violent content (whether it's video games, movies, or even news) exists and will continue to exist. So we have to accept that we can not put the children in a bowl as if they were goldfish and hide them from the dangers "says Kelly Ioannou.
"The point is to look at when the child is exposed to such content how it will evaluate it. We should also see how much and how the parent himself has sat down to deal with this content to which the child is exposed "he adds.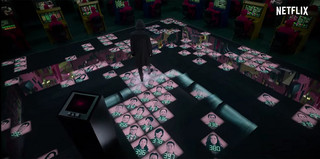 Could such an extreme scenario be transferred to television?
The director of the International Cybersecurity Institute (CSI Institute) does not exclude one as he emphasizes in part and not "clearly so dangerous" transfer "of the script of the series to the small screen of our country".
«As for the television landscape, we see that we are in a situation back and forth. Quality is declining instead of improving. Let's not forget that video games in the past made players indulge in various challenges with snakes, etc. which was dangerous, "says Kelly Ioannou.
"When we see that something is commercial and sells many times, we do not enter the process of assessing the person's exposure to risk. We already see that on the occasion of this series, challenges have started in Tik Tok. The first thing we realize, on the occasion of this series, is to try to chop candies without breaking them. These challenges are not very risky, at least for now. In Squid Game, however, there are more dangerous games. What is worrying for me is that it is the challenge as a concept that intrigues the brain of the pre-adolescent and the adolescent ", emphasizes the PhD candidate in Digital Criminology.
As also confirmed by psychologist and HP Coordinator of the International Cyber ​​Security Institute (CSI Institute), Ioanna Skliami a "copy of Squid Game in another form but we could see in the future". "Something so extreme would definitely not be possible to 'stand' in Greece," he says characteristically.
Viewing the wrong templates and copying behaviors
According to Ioanna Skliami the Squid Game series (the squid game) plays a lot with psychology.
"It has scenes of intense violence and shows the protagonists going through tough survival tests in the form of games. Children and adolescents copy behaviors without often understanding what they are doing and doing it because they saw it. "This is a big risk," said the psychologist and HP Coordinator of the International Cyber ​​Security Institute (CSI Institute), referring to "misrepresentation".
"In general, we are looking for violence as spectators because it is riveting," emphasizes Ioanna Skliami.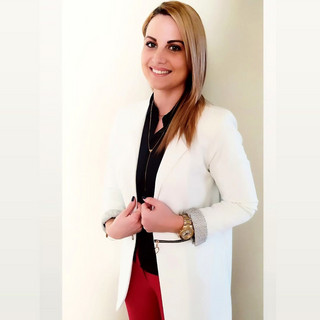 Referring to the characters of the series who say "yes" to the game, she emphasizes that they are people "desperate and addicted, for example, to gambling". "They are people we meet in our daily lives and are forced to gamble for money. If someone is desperate and is on the brink we know he can do extreme things. "Besides, we have seen that despair and addictions are a bad combination," points out psychologist Ioanna Skliami. In closing, he invites the viewers to "separate the imaginary from the reality" and not to be influenced by series, movies and in general what they see on the big and small screen.
What parents need to know and be aware of
On the occasion of the Netflix Squid Game series (The Squid Game) but also the daily engagement of children with social media and the applications circulated by the director of the International Cybersecurity Institute (CSI Institute), clinical criminologist – Trauma Coach and PhD candidate Ψ Criminology, Kelly Ioannou asks parents to be especially careful.
"They need to know exactly what their children are always up to. They should talk to them about the trends and encourage the children to follow and adopt the trends that are of better quality. We can not deny that there will be challenges. For example we are now at CSI (and have not launched it yet) we prepare a game through Tik Tok to promote the children to follow positive challengesHe adds.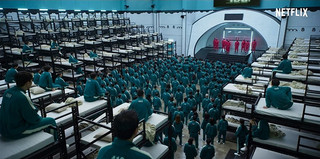 "We must respect the solar limit"
The question is not "to close or not to close Tik Tok for example or not to let my child watch it". The key is to make a clearing, an assessment of the content to which the minor is exposed and the challenges that follow. Young and old need to understand that there is an age limit for use in applications, series and movies which we usually overlook. All the applications, series and movies write that in order to enter you must be for example 13 years old and over, 17 years old and over. What needs to be understood is that the age limits of use exist for a specific purpose, in order to be observed ", explains Kelly Ioannou.
"Of course we can not ignore the fact that there are children for whom age is just a number and they are very emotionally mature. It is up to the parent to evaluate and ask "is my child mature enough to be exposed to content that is age-restricted or not? How will he perceive what he will see? "He adds.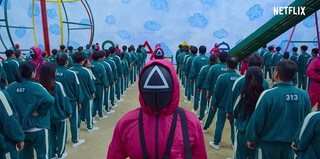 "Parents should not become too prohibitive"
According to the clinical criminologist, Kelly Ioannou "parents should not become too prohibitive because this works like the" apple of contention "".
"When you forbid something to the child, when you tell him not to see it, do not do it or close the account then the risk is maximized as the child feels that if I do something that my parents forbid then if they find out they will punish me .
In my experience, the children who have been endangered even at the level of internet seduction were those who had this fear of punishment and punishment from their parents. What we forbid at the same time becomes more attractive to the children's brain. It is essential that parents are informed. I often say that what we experience nowadays is that parents run into a thousand things, do double and triple jobs to make a living and to give things to their children but in the end they themselves are missing their children Points out the director of the International Cybersecurity Institute (CSI Institute).
Get a taste of Squid Game