It is possible that this is a complete lie, but they say that Steve Jobs loved to ask potential employees extraordinary logical riddles. For example, he asked what they would do if they became the size of an ant and ended up at the bottom of a working blender (there is no specific answer to this question). Apparently, it is precisely because of this fact that there are a lot of fake tasks from the ideologue Apple on social networks and on entertainment sites. One is more stupid than the other:
However, this is far from one example of problems that are attributed to Steve Jobs,
Light bulbs
Mystery:
Closed room. It has three bulbs. Separate switches for each are located in the hallway behind the door. It is necessary to turn on the logic and determine which switch is responsible for which light bulb. What is the minimum number of door openings it will take to do this? Do not rush to answer, think about it.
Answer:
In order to deal with this task, even one opening of the door to the room is enough. It is necessary to simultaneously turn on two switches for a while, and then turn off one of them. After that, you should enter the room. The light that is on refers to the switched on switch. The remaining two need to be touched with your hands. The one that is warm has just been extinguished – the second switch is responsible for it. A cold light bulb refers to a switch that has not yet been touched. Yes, there is nothing difficult in this task – it was enough just to turn on the logic.
Chips
Mystery:
Imagine that you are in Las Vegas right now. Enter the casino and win the main prize. This is a stack of chips the size of the Empire State Building, and each one is worth five US dollars. Will all winnings fit in a phone booth? Explain your train of thought.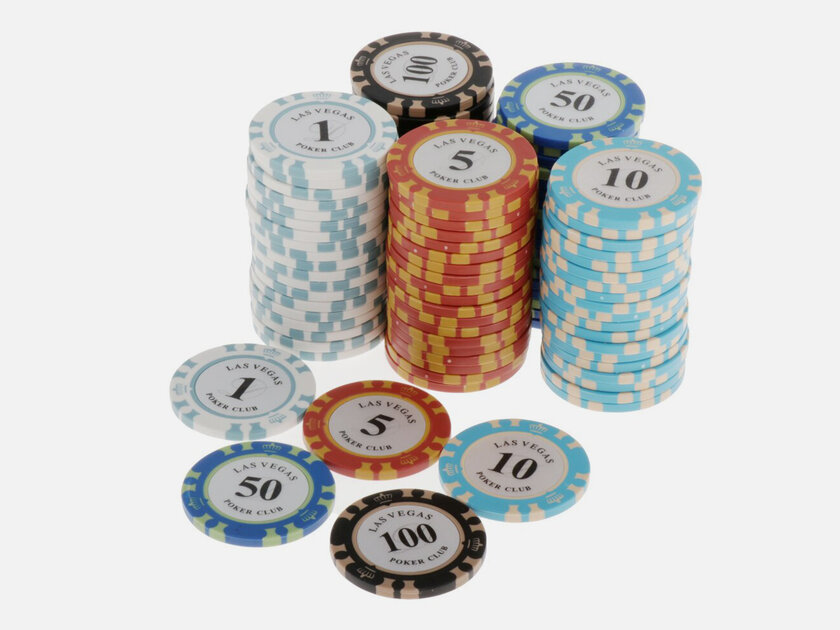 Answer:
To begin with, it is better to estimate the height of the Empire State Building. It has 100 floors, which is 100 times the height of the average room in which you are now. Imagine that you have divided all the chips into 100 stacks one such floor high. Now their number does not look so large. It may well fit.
Rain and sun
Mystery:
Suppose that right now the time in one of the time zones in Africa is 2 a.m. Despite the fact that the weather in this place is most often quite dry, it is raining outside the window right now. However, it must end sometime. What is the probability that in 71 hours the weather outside the window will be sunny.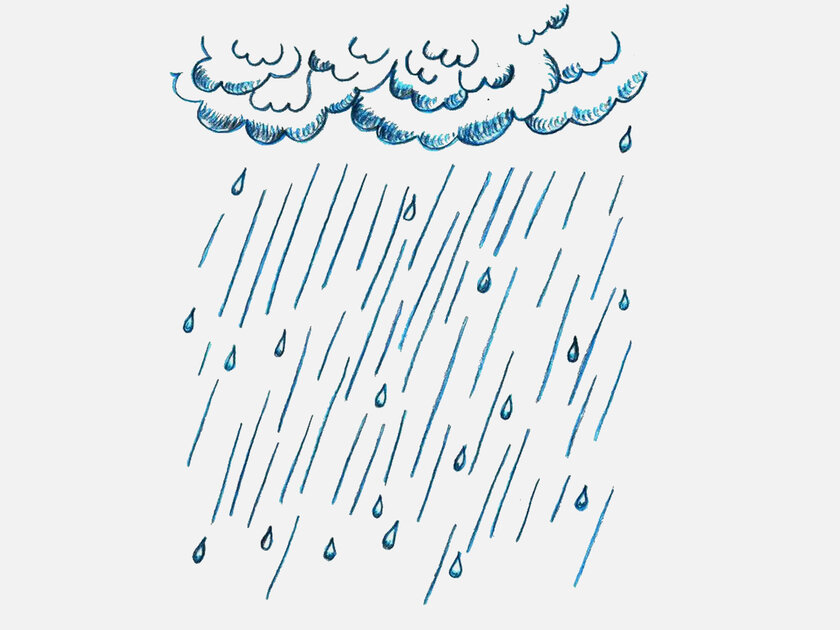 Answer:
One of those tasks that try to mislead with the help of a whole series of additional conditions that are absolutely useless for solving. The rain makes absolutely no difference. If it is 2 am outside the window, then in 71 hours it will also be night. The weather at this time cannot be sunny. The probability is 0%.
A couple of kilometers
Mystery:
Imagine that you are on the surface of our planet and decide to take a walk. Walk a couple of kilometers to the south, then turn and walk a couple of kilometers to the west, after the next turn, walk another couple of kilometers to the north. As a result, you find yourself exactly at the same point in which you were originally. Where are you?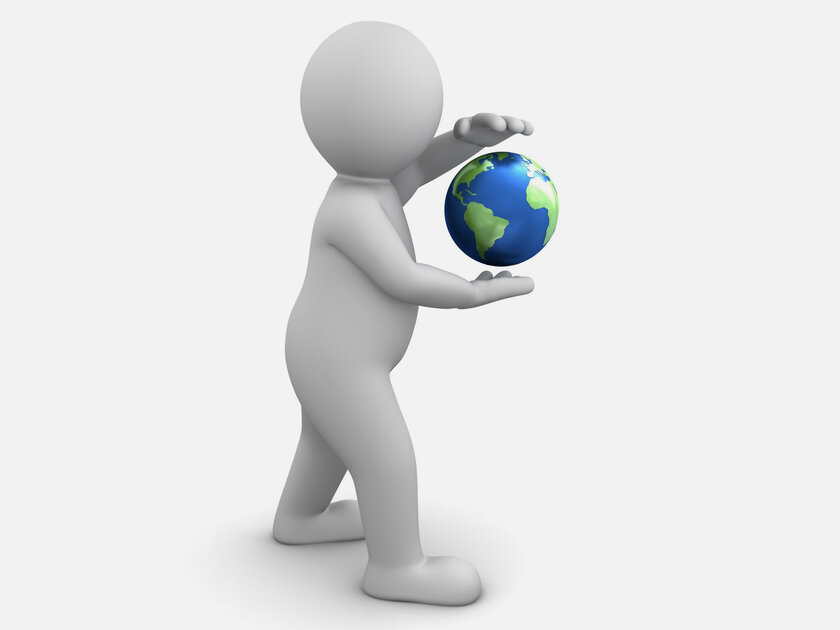 Answer:
There may be two correct answers to this riddle, which are not particularly different from each other. The fact is that you are most likely at the North or South Pole. After the body movements described in the riddle, you will actually draw a triangle, therefore, you will find yourself exactly in the place from which you started.
Data transfer
Mystery:
You get a job as a system administrator. The wireless LAN is under your control. The data transmission channel through it is not so high quality. When transmitting 10 data packets, there is a possibility that 1 will be lost, but the transmitter will be aware of this and will repeat its transmission until a successful result. The theoretical speed of the channel is 10 packets per second. Nevertheless, due to losses, it is not completely clear which is the real one. You need to evaluate it at least approximately and explain the train of your thoughts. It is worth warning right away that the solution will be quite simple.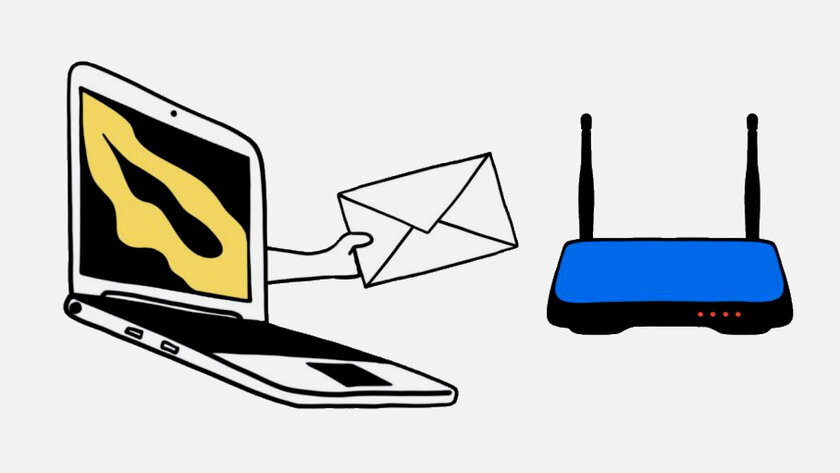 Answer:
Many people usually answer that the data transfer rate will be 9 packets per second. This answer would be correct if the transmitter did not try to send the lost data packet over and over again until successful. As a result, the speed will definitely be less than 9 packets per second, but it will be almost impossible to determine it in a conversation during an interview.
Payment by links
Mystery:
Night, it's wild cold outside. A traveler who walks for a very long time comes across an estate and decides to spend the night in it. Not a penny in my pocket. But on his hand is a 6-link gold chain. You need to stay here for 6 days – after this time, friends should come for the travelers and take him home. The owner of the estate agrees to accept payment in the gold chain. But it gives some strange instructions. He wants to receive one link every day. At the same time, he will not take an advance payment or something else like that – it is necessary that he has one more link every day. Yes, you can only saw one of them.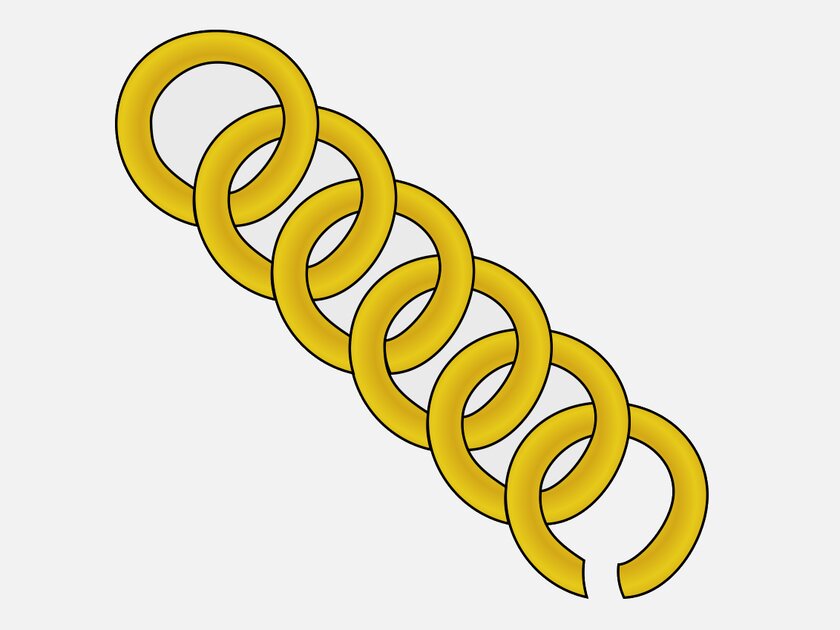 Answer:
It is necessary to divide the chain into two parts by sawing the third link. Then the traveler will actually have three fragments of the gold chain – one sawn link, as well as pieces into two and three links. For the first day, you will be able to pay off with a sawn link. For the second, you need to give a fragment with two links and take the sawn back. Then we give a piece with three links and take two links as change. Similarly, by constantly taking something back in the future, it will be possible to pay for the entire stay at the hotel. In this case, the problem conditions will not be violated.
Ant triangle
Mystery:
Imagine an isosceles triangle. There is an ant in each of its corners. At any predetermined signal, insects will begin to move along one of the sides of the geometric figure. What are the chances that they won't bump into each other? Attention, do not rush to answer!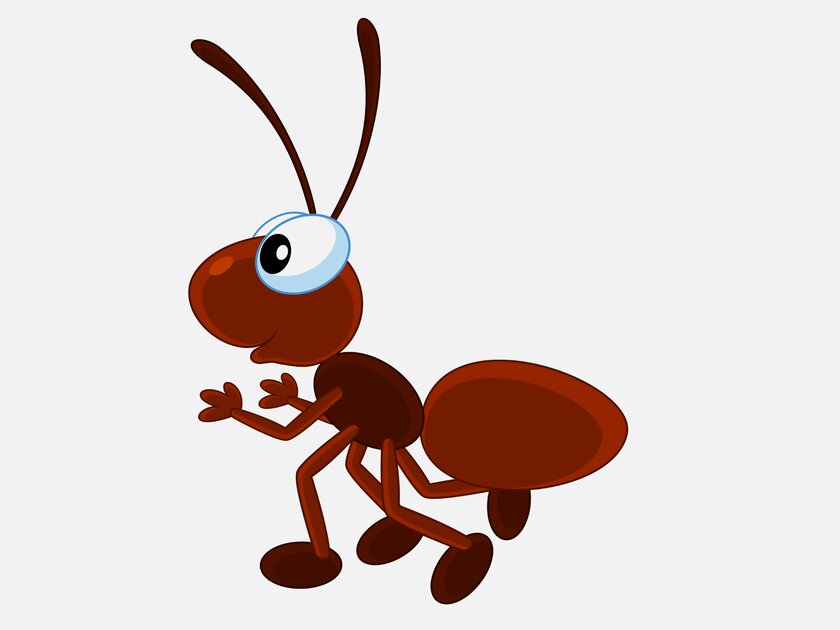 Answer:
Yes, the majority answer this question incorrectly – 33%. This is an erroneous result. You need to concentrate on one ant. What is the probability that it will go clockwise or counterclockwise? Correct – 50%. The second ant has the same result, so the probability that they will collide is 50%. If we take into account the third ant with its 50%, then the overall probability is half of 50% or 25%. Here it is – the correct result. As in other similar logic problems, in this one it is very important not to rush and think over the answer several times – it may not be obvious.
Gluttonous squirrels
Mystery:
You walk through the pine forest with your family and watch the squirrels jumping over the branches. You ask the child. How fast he thinks squirrels eat acorns. He replies that 1.5 squirrels eat 1.5 acorns in 1.5 minutes. I wonder how many acorns in this case in 9 minutes 9 proteins can eat.
Answer:
In this case, it is very important to abstract from the rather strange condition set by the riddle – you don't even need to imagine 1.5 proteins. First you need to understand how many acorns 1 protein eats in 1.5 minutes. The answer is obvious – 1 acorn. The time is given for 9 minutes – 6 times more. For it, one squirrel can eat 6 nuts. 9 squirrels in 9 minutes in this case will eat exactly 9 times more – 54 nuts. It would seem that the most primitive mathematics is used to solve the problem. However, its condition also uses extraordinary input, which can be misleading.