Evaluna and Camilo have just conquered social networks with the premiere of their video clip Indigo, in which they relate their love story and the arrival of their first baby.
The clip has less than 24 hours of having reached YouTube and already accumulates 9.5 million views. The images show how the couple shares the news of their pregnancy with their closest friends and family, who react with laughter, screams of surprise and tears of joy.
The video clip shows a set of home recordings of the artists in their daily lives and in the middle of this they share the exact moment in which they show the pregnancy test with a positive result to their loved ones, who cannot contain the joy of the arrival of an upcoming baby in their lives.
On the other hand, Camilo's sweet reaction to the news that he will be a father went viral, as it shows the love he has for his partner and his next baby.
Previously, the couple hinted that they would launch a new musical theme together, but no one imagined that this would be the announcement of their pregnancy.
The lyrics of the song are full of love messages, moving millions of Internet users, who did not take long to react to the news, the new melody and the love of the couple. Here we share a bit of the lyrics of the song.
How can you dream of someone you haven't even met?
I don't know if it's possible, but I've been dreaming of you for a long time
And when the story seemed complete
You gave it a 360 ° turn
You are fifty of my fifty
And now everything smells and tastes better

Because it came into my life
the love of my life
I asked the one above
But with you he got out of hand
And what good luck is mine
I won without playing the lottery
The lack that you made me
With you Christmas came early …
And no one can deny it

True love does exist

News that melts the heart

Does anyone know how to reincarnate in that baby?

Ay, but it's for a beautiful cause

They waited for him with the soul, with the heart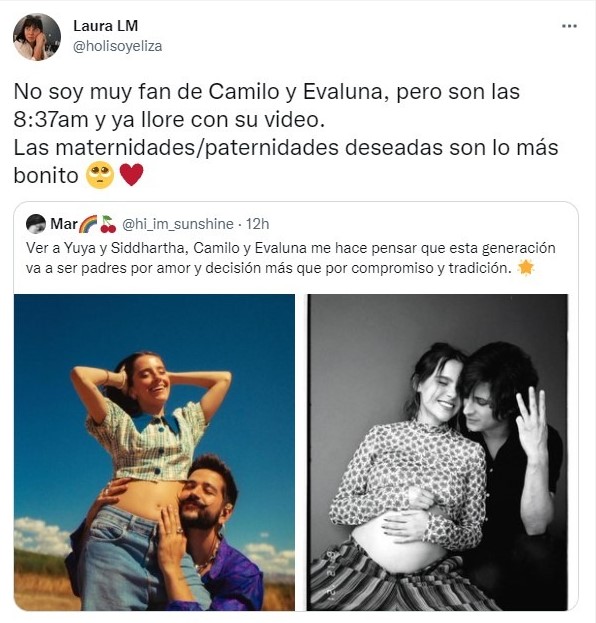 Is there anything more beautiful?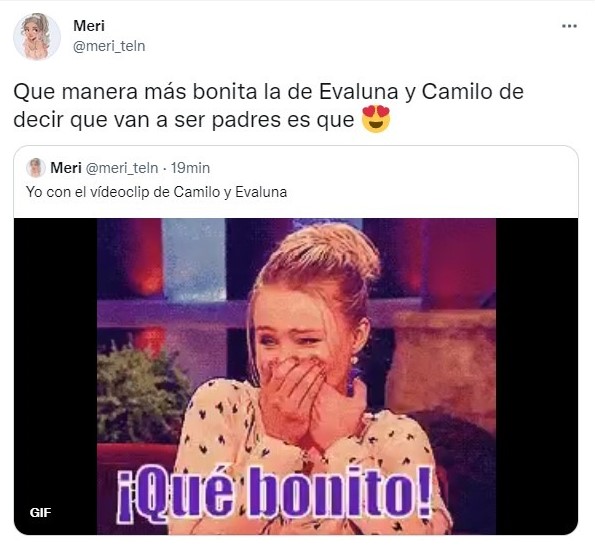 There is still hope!

Awww! We understand you

Because we all deserve it

Oh, but it's a beautiful song