Bad weather may have contributed to the crash of a small plane on Saturday afternoon (16) in the Barcelos region, in the interior of Amazonas, according to preliminary information.
According to local authorities, two aircraft abandoned landing at the local airport shortly before the accident.
The disaster left 14 dead: pilot, co-pilot and 12 passengers, all tourists who were going to practice sport fishing. On Sunday (17), Civil Defense confirmed the names of the passengers.
What we know about the accident
The aircraft's passengers left Manaus for Barcelos to practice recreational fishing. In an interview with CNN the mayor of Barcelos, Edson de Paula Rodrigues Mendes, informed that the plane was chartered by a businessman who works in the sport fishing sector in the city.
The Embraer EMB-110 "Bandeirante" with registration number PT-SOG belonged to the company Manaus Aerotáxi and, according to a consultation on the National Civil Aviation Agency (Anac) portal, it had permission to operate normally. In a statement, the company regretted the accident and made itself available to the authorities to clarify the episode.
As the mayor explained, the passengers were friends from Brasília, São Paulo and Minas Gerais, all of whom practiced sport fishing and had been visiting the city for many years. The victims are expected to have their bodies taken to Manaus this Sunday (17).
"All of them were already used to sport fishing in Barcelos. Some of them have been fishing in the city for almost 20 years", said Edson Mendes.
This morning, Civil Defense confirmed the names of the passengers. In addition to pilot Leandro Souza and co-pilot Fernando Galvão, the following were on board: Euri Paulo dos Santos; Fabio Campos Assis; Fabio Ribeiro; Gilcresio Salvador Medeiros; Guilherme Boaventura Rabelo; Hamilton Alves Reis; Heudes Freitas; Luiz Carlos Cavalcante Garcia; Marcos de Castro Zica; Renato Souza de Assis; Roland Montenegro Costa; and Witter Ferreira de Faria.
"Not normal weather"
At the time of the plane crash, around 3 pm (Brasília time), it was raining heavily in Barcelos, according to the Civil Defense of Amazonas. Other planes even canceled landings at the city's airport, according to the city's mayor.
"It rained a lot in the city, an unusual storm for the region. Two aircraft had given up on landing [no aeroporto da cidade]aborted the procedure and returned to Manaus", reported Edson Mendes.
*With information from Estadão Conteúdo
Source: CNN Brasil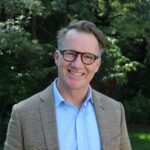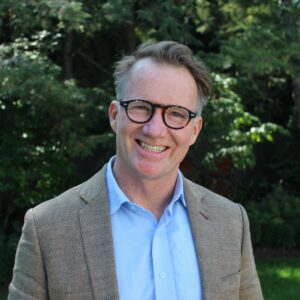 I'm James Harper, a highly experienced and accomplished news writer for World Stock Market. I have been writing in the Politics section of the website for over five years, providing readers with up-to-date and insightful information about current events in politics. My work is widely read and respected by many industry professionals as well as laymen.