Potential buyers and even reviewers usually pay attention to the functions of devices, and not to the declared basic technical characteristics – as it turned out, in vain. Blogger DC Rainmaker noticed that the thickness of smartwatches indicated on the official website is significantly different from the real one, the companies are deliberately misleading, and Samsung has succeeded in this more than others. It is reported by PhoneArena.
The YouTuber saw a discrepancy when reviewing the Galaxy Watch5: the base model with a 40 mm screen should be 9.8 mm thick, although in reality it has a little more than 13 mm (+ 30%). The difference in Watch5 with a 45 mm screen turned out to be 50% at all, instead of the declared 10.5 mm, the thickness of the watch in reality is 15 mm. As the blogger found out, such a difference in the declared and real figures is found in the watches of many well-known manufacturers: Apple, Garmin and Pollar (but this was not noticed for Fitbit and Wahoo).
A loophole used by manufacturers is to measure the thickness without taking into account the protruding sensor block on the lower part adjacent to the arm. However, Samsung went further than its competitors and only measures the thickness of the side face (although the bottom bezel may be convex), which is why the discrepancies are so large.
In addition, according to DC Rainmaker, manufacturers are also pulling a similar trick with the thickness of smartwatches, indicating their weight without taking into account the strap. According to the blogger, there is nothing wrong with this, but companies should make it clearer how measurements are taken.
Source: Trash Box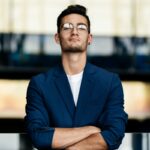 Donald-43Westbrook, a distinguished contributor at worldstockmarket, is celebrated for his exceptional prowess in article writing. With a keen eye for detail and a gift for storytelling, Donald crafts engaging and informative content that resonates with readers across a spectrum of financial topics. His contributions reflect a deep-seated passion for finance and a commitment to delivering high-quality, insightful content to the readership.