Well they say that behind a great man there is always a great woman and no one makes this saying more clear than Lionel Messi. The footballer continues to reap successes, since last Monday, the Argentine managed to obtain his seventh Ballon d'Or, recognition that is given every year to the best footballers in the world.
Messi did not attend alone, he did it accompanied by his wife Antonela and their three children, Thiago, Mateo and Ciro, with whom he posed on the red carpet. Everything was going well during the photo session, until a photographer asked him to put his wife aside, but he, as a great gentleman, refused, because if he has made something clear, it is that his wife will always be by his side. .
The knight of the year award goes to Lionel Messi
They ask Antonella to take off to take a picture of only Leo and he tells her to stay. Messi's goal.pic.twitter.com/0fzaPQ6Rvl

– EL JAISENBERG🎅🏻🎄 (@ElJaisenberg_) November 30, 2021
Everyone was excited that Lionel Messi was there and the photographers just wanted to better capture the player of the Paris Saint-Germain team, for that reason a French football director asked Antonela to please step away just a little, with the intention to have photos taken only of him.
However, wanting to drive away his wife is something that the soccer star does not think at all. Also, everyone knows that he is a true gentleman and he made it even more clear when he took her hand and held her tightly to his side.
He did not let her go and placed her next to him again so that everyone could see that they are a team and, especially, a family that does not separate even if the press so wishes.
Everyone applauded the way he acted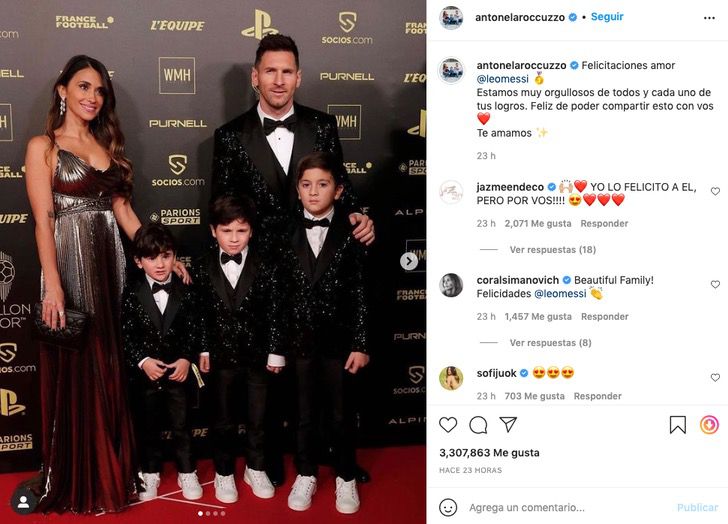 Messi is not only a great footballer, he is also a man who knows how to respect and put the woman he loves and his family first.
Antonela has always been by his side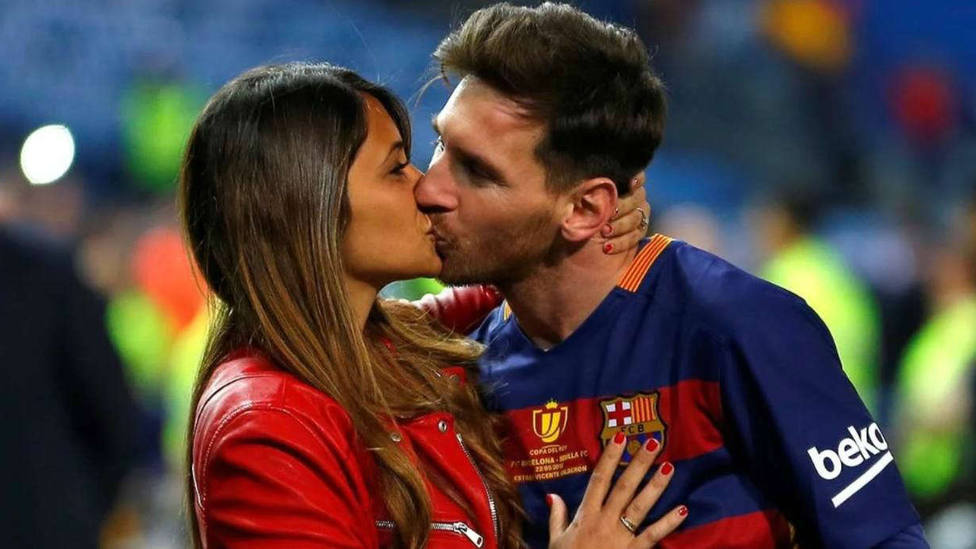 Since long before he was signed to a soccer team, Antonela has been by his side, supporting him even in the most difficult moments and now that he is a star, he knows how to recognize the great woman that she is. It was without a doubt a great night for the Messi family.