- Article Top Advertisement -
The U.S. Coast Guard on Monday ordered the designation of a temporary safety zone in the waters off South Carolina during the U.S. military's search for its suspected wreckage. USAspy of a Chinese balloon that shot down an American fighter jet. At the same time, the White House said it would maintain its calm approach regarding relations with Beijing.
- Article Inline Advertisement 1-
The president of the USA Joe Biden told reporters that his view had always been that the balloon should be shot down and dismissed a question about whether the incident would weaken U.S.-China. "No. We have made it clear to China what we will do. They understand our position. We are not going to back down. We did the right thing and there is no question of weakening or strengthening – it is the reality," he stressed.
White House national security spokesman John Kirby pointed out that the balloon flight over the US did nothing to improve already strained relations with China and rejected Beijing's claim that it was for meteorological purposes.
The representative of the White House, Karin Jean-Pierre, however noted thatThe US's calm approach to relations with China will be maintained and that it is up to Beijing to decide whether it wants to build on the meeting between Biden and Chinese President Xi Jinping in November.
"It is up to China to think about what kind of relationship it wants," he emphasized.
The appearance of the Chinese balloon caused a political uproar in the US and prompted US Secretary of State Anthony Blinken to cancel a February 5-6 visit to Beijing that both countries had hoped would lead to a stabilization of their strained relationship.
Beijing condemned its downing as an "obvious overreaction" and called on Washington to show restraint.
"China strongly opposes and strongly protests this," Vice Foreign Minister Xie Feng said in remarks to the US embassy in Beijing, which were posted on the ministry's website.
Asked today if China asked the US to return the wreckage of the downed balloonChinese Foreign Ministry spokeswoman Mao Ning responded that the balloon belonged to China.
"This balloon is not American. The Chinese government will continue to defend its legitimate rights and interests," Mao said in a regular press briefing.
She also added that she does not have more information available about what kind of equipment the balloon was carrying.
Yesterday, as reported by APE-MPE, the Chinese Ministry announced that China learned that its balloon had drifted and was flying over the USA when it was informed by Washington.
Also while calling on the US to show restraint, China warns of 'serious consequences' and noted that it would use the necessary means to deal with "similar situations" without elaborating further. Political analysts, however, expect that any response by China will be carefully calculated to avoid the possibility of worsening diplomatic relations between the two countries.
At the same time, some Republicans wondered why wasn't the balloon shot down before it was allowed to travel over the US. Biden asked last Tuesday about his military options, according to US officials, but Pentagon officials said the risk was too great for him to be shot down while flying above the ground.
"When it came over the US from Canada, I told the Department of Defense that I wanted to shoot it down as soon as it was prudent," Biden told reporters. "They concluded (…) that we should not shoot it down over land. It was not a serious threat and we would have to wait until it got over the sea."
The balloon was shot down off the US coast in the Atlantic on Saturdayone week later since it entered US airspace.
US officials downplayed the balloon's impact on national security, but noted that its successful recovery would give the US insight into China's spying capabilities.
Kirby noted that the U.S. was able to study the balloon as it flew over the country, and officials hope to gather valuable information about its operations by recovering as much of its components as possible.
Kirby also said Blinken would seek to reschedule his trip, the first by a US secretary of state to Beijing since 2018, at an appropriate time, while US State Department spokesman Ned Price said Washington and Beijing were not in talks. for that matter.
Source: News Beast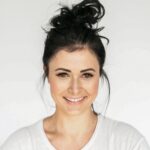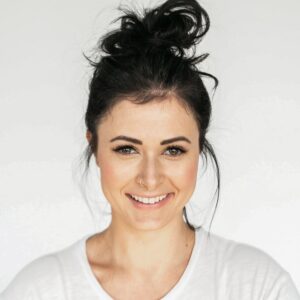 With 6 years of experience, I bring to the table captivating and informative writing in the world news category. My expertise covers a range of industries, including tourism, technology, forex and stocks. From brief social media posts to in-depth articles, I am dedicated to creating compelling content for various platforms.
- Article Bottom Advertisement -