- Article Top Advertisement -
Armored combat vehicles will give to Ukraine the western allies, but not the heavier tanks it has requested to counter the Russian invasion.
- Article Inline Advertisement 1-
French President Emmanuel Macron told his Ukrainian counterpart Volodymyr Zelensky yesterday that he will provide French-made AMX-10 RC light tanks to help Ukrainian forces.
For his part, US President Joe Biden pointed out later the same day that Washington is considering the mission of Bradley Fighting Vehicles, crawler-armored combat vehicles (TOMAs). This armored vehicle, equipped with TOW missiles and a 25mm machine gun, is capable of firing up to 300 rounds per minute and has been in use by the US military since the mid-1980s. But Biden did not mention sending heavier tanks combat aircraft, such as the Abrams, which Ukraine has requested.
In the nightly message of Volodymyr Zelensky he thanked Macron for his decision and added that it shows the need for other allies of Ukraine to provide its military with heavier weapons. "It is something that sends a clear message to all our partners. There is no logical reason why Ukraine has not yet received Western tanks," he stressed.
In his message, Zelensky said that Ukrainian troops outside the city of Bakhmut, in eastern Ukraine, are inflicting significant losses on the Russian army, but Moscow is strengthening its forces there.
Wounds in Russia
For his part, the head of the Ukrainian military's intelligence services, Kirill Budanov, told ABC television that he expects more strikes "deeper and deeper" into Russian territory, without specifying whether the Ukrainian military would be responsible for them.
Budanov indicated that he was "delighted" by strikes against Russian air bases, such as the one launched on December 26 against the Engels base, hundreds of kilometers from the border with Ukraine.
When asked about the possibility of attacks on Crimea, the Ukrainian peninsula annexed by Russia in 2014, Budanov replied: "Crimea is part of Ukraine, it is part of our territory. We can use any kind of weapon on our territory."
The US is preparing a new package of military aid to Ukraine, which is expected to be announced in the coming days and will be added to the $21.3 billion that Washington has already offered to the country, APE-MPE reports, citing Reuters.
In an indication to the West that the Russia will not back down in Ukraine, Russian President Vladimir Putin yesterday sent a frigate into the Atlantic Ocean equipped with the latest generation of hypersonic cruise missiles.
Source: News Beast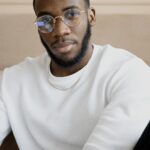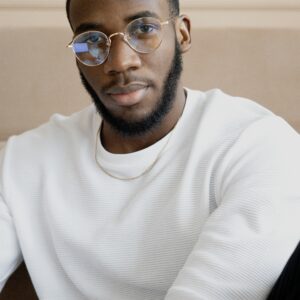 Bruce Belcher is a seasoned author with over 5 years of experience in world news. He writes for online news websites and provides in-depth analysis on the world stock market. Bruce is known for his insightful perspectives and commitment to keeping the public informed.
- Article Bottom Advertisement -