Their parents didn't have enough to buy a cake and they improvised one with three bananas; she was the happiest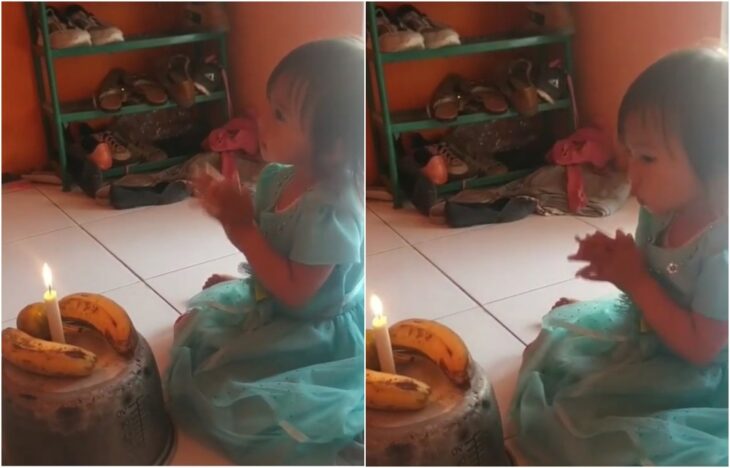 Children always remind us that it does not require luxury to be happy. Proof of this is the story of a little girl who celebrated her birthday with an improvised cake made of bananas and a candle.
Her parents did not have the resources to buy a chocolate or vanilla cake, but they did not want to miss their baby's birthday. So they took all the resources they had at home and improvised as best they could. The result was full of joy and a pure and innocent smile on the part of his daughter.
This story originates from Indonesia, a country that is hit by a terrible economic crisis caused by the covid-19 pandemic.
The parents of the little girl in question are unemployed, so accessing food and even basic cleaning supplies is a problem. However, this was not an impediment for the little one of the family to be excited to receive an improvised birthday cake with bananas and a candle.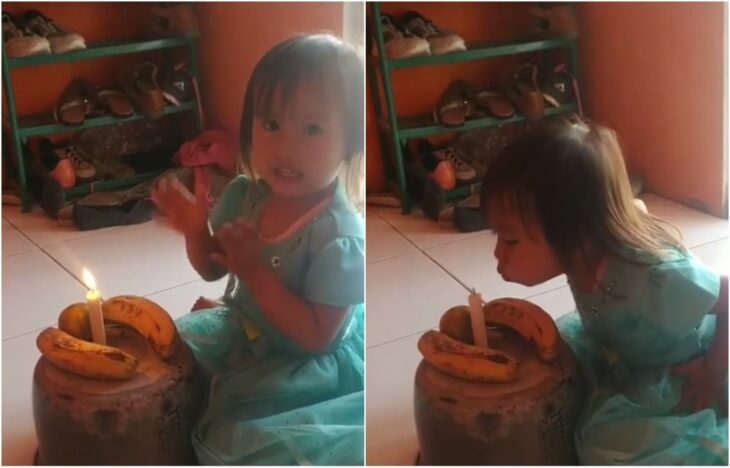 The little girl was happy at all times and posed with a smile in front of her cake, which although it was not the one desired by her parents, was full of love. She smiled when the mañanitas sang to her, clapped her hands and blew out the candle while making a wish.
The father of the minor shared the video on social networks with the intention of sharing the joy that invaded them. The man received hundreds of comments applauding his action. In addition, they offered him some help and a new job with which he can support his family.
Stories like these remind us that we must value everything we have and, of course, that happiness is not in the luxuries, but in the moments we share with those we love so much.