A CNN, Talitha Camargo da Fonseca, lawyer for Hasan Rabee – a Brazilian who was repatriated from Gaza and has received hundreds of threats on social media since returning to Brazil – said that there is no way to dissociate the messages received by Hasan from the political dispute in our country.
"Our country is polarized and there is barbarity in relation to digital crimes", said the lawyer.
According to her, there are more than 200 messages sent to Hasan with crimes of persecution, racial insult, threat of execution, defamation and slander, which will be taken to the criminal and civil area.
A CNN had access to part of them, in which Hasan is intimidated and called a terrorist. There are also many mentions of the fact that Hasan appeared alongside President Luiz Inácio Lula da Silva (PT).
"We are going to take the request to initiate a police investigation to the Digital Crimes Police Station, here in São Paulo, so that everyone receives the due punishments and bears the consequences of moral damages", he said.
Fonseca explained that he petitioned the Ministry of Human Rights for Hasan's entry into the Program for the Protection of Human Rights Defenders, Communicators and Environmentalists (PPDDH), and that this Thursday (16) he will send a request for an escort, if if necessary, to the Ministry of Justice.
She highlights Hasan's role in defending human rights by showing the reality during the conflict in the Gaza Strip, the humanitarian crisis situation faced by the Palestinians and promoting communication with the Brazilian government during the group's rescue attempts.
She also highlighted that he, like most other returnees, still has family in Gaza to worry about.
"It is inhumane for these people who have just left a moment of war, where their physical and psychological integrity was violated, to arrive in the country and continue with this psychological violence", added Fonseca.
In a statement, the National Secretariat of Justice of the Ministry of Justice and Public Security stated that "the allegations are being investigated and will be forwarded to the Federal Police (PF) for investigation".
Fear of leaving home
Hasan and his family arrived in São Paulo on Wednesday (15), but are afraid to leave the house. The trader has also avoided using social media. "We left the war, we escaped death. He arrived here and found another war with threat and pressure," Hasan told CNN .
The trader says that, when faced with the threats in Brazil, he regretted making the videos. "I regretted recording the videos and unknowingly put my family at risk," he said.
Hasan regrets that he still hasn't been able to go out with his daughters, aged 5 and 3, for fear of being recognized on the street. While in Gaza, girls asked to go to the mall. Hasan cried when talking about this in an interview on CNN on Tuesday (14).
"It's a lot of pressure. My wife is scared. We needed to go to the mall, but there's no way to go now. There are many threatening messages, more than 200. I'm too tired," she said.
For Hasan, in addition to prejudice against Palestinians, he became a target mainly for thanking the federal government and President Lula. "What they are doing is a political game because I thanked President Lula. They are playing a dirty game with me and my family," he said.
Source: CNN Brasil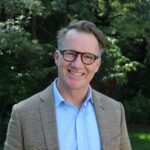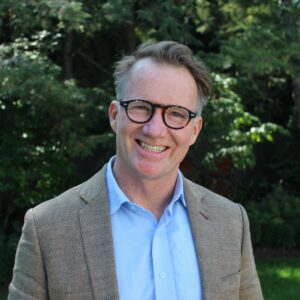 I'm James Harper, a highly experienced and accomplished news writer for World Stock Market. I have been writing in the Politics section of the website for over five years, providing readers with up-to-date and insightful information about current events in politics. My work is widely read and respected by many industry professionals as well as laymen.