Get back in shape, rediscover psycho-physical well-being, start taking (seriously) care of yourself again. Here is one of the most shared good resolutions at the beginning of the year. This time, why not start taking care of yourself starting from the health of your hair? Many know that stress or bad habits, especially eating habits, can be harmful to hair health, even going so far as to cause it to fall out. Less known, however, is that hair can be strengthened by including some precious seasonal foods in your diet.
Many, many ingredients that can enrich the winter menu, not only to make it more palatable, but also to provide the nutrients our hair needs, such as proteins, essential amino acids, vitamins, minerals and collagen.
In this sense, there are superfoods that are more suitable than others, to be included in your winter food plan for healthier and more vital hair. Here are the ones recommended by Carlos PortinhaChief Clinical Officer of the Insparya group.
The reinforcing virtues of salmon
Salmon is a type of fish rich in protein, vitamin D and essential fatty acids (omega-3), which promote proper hair growth and cell membrane development, while strengthening the scalp.
Protein lentils
Lentils are a plant-based protein, high in zinc, magnesium And biotinwhich helps improve hair health.
Rice to stimulate growth
The advice is to choose varieties with the darkest color possible, such as basmati, wholegrain or parboiled, as they contain a high level of vitamin Buseful for stimulating cell growth and making hair cells stronger and bigger.
Eggs, the importance of biotin
Eggs are a source of high biological value protein and are rich in biotin. They therefore constitute an essential food because biotin stimulates the growth of stronger and healthier hair.
Prevent with carrots
Its main advantage is the carotene, a nutrient that promotes healthy skin and tissue membranes. The greater its incidence in the body, the better its ability to prevent dandruff and hair loss.
Vitamin spinach
Spinach provides a large amount of nutrients such as vitamin A And c, zinc, magnesium And ironthe latter particularly important for the health of female hair.
Oats, with a high nutritional content
Very rich in vitamin B and zinc, oats are beneficial above all for their content of silicona very important component of the keratina fundamental nutrient of the skeleton of our hair.
Avocado, strong and thick hair
Being rich in Vitamin E – whose supplementation is directly proportional to good hair health – avocado is an essential food to have healthy and strong hair. This food is also rich in valuable fatty acids to stimulate cell growth (i.e. follicular unit cells) and ensure more effective and healthy hair production.
Healthy growth with nuts
They are rich in Vitamin E, vitamin B, zinc And essential fatty acids, all essential elements for healthy hair growth. Thanks to their anti-inflammatory power and cardiovascular protection, walnuts are definitely an important food to include in your diet.
Other essential foods in a balanced diet are oysters, beans, fish And meatespecially when problems arise that can affect the health of the hair.
More stories from Vanity Fair that may interest you
9 benefits of dried figs to rediscover during the holidays
The Mediterranean diet is the healthiest in the world: here's why and how to follow it
The "Planeterranea" is the new Mediterranean diet
Source: Vanity Fair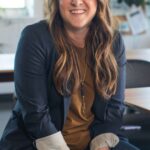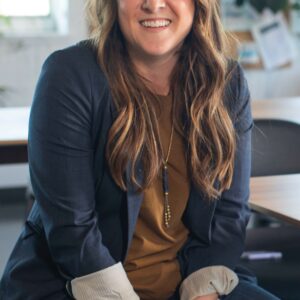 I'm Susan Karen, a professional writer and editor at World Stock Market. I specialize in Entertainment news, writing stories that keep readers informed on all the latest developments in the industry. With over five years of experience in creating engaging content and copywriting for various media outlets, I have grown to become an invaluable asset to any team.