Greece is strengthening its competitiveness in the IT and technology sectors. Deutsche Telekom, in collaboration with OTE, proceeded to create the "Information and Software" center of the Deutsche Telekom group in the center of Thessaloniki, which will bear the trade name "T-Digital".
The aim is to transform it into one of the most modern IT Hubs in Europe, providing mainly IT and software services for the parent company.
A total of 500 executives and IT Experts will work at the Telekom IT hub. Already more than 250 employees have been transferred from abroad, while more than 200 additional IT professionals will be hired in Greece for its further staffing.
It is noted that the German company, a few months ago and due to the start of the war between Russia and Ukraine, closed the corresponding IT and software center operating in St. Petersburg and started the search for a country to replace it, with Greece prevailing.
Yesterday, the Minister of Digital Governance, Kyriakos Pierrakakis, visited the new center in Thessaloniki, who was guided around the premises by Mr. Peter Leukert, Deutsche Telekom Group CIO and CEO of Telekom IT and the President and CEO of OTE Group, Michalis Tsamaz .
"More than 250 people are already employed here, a number which is expected to double, as Deutsche Telekom informs us, in about 2 years. That means more than 500 people will be employed here in total. The center develops software for Germany and other countries of the world.
I think it is essential that Greece enters a global technological map. It is extremely important that our country is running with steps, which in the past did not seem feasible and now seem completely self-evident", stated, among other things, the Minister of Digital Governance.
According to OTE, the contribution of the Ministry of Immigration and Asylum was very important for the implementation of the investment, as it accelerated the procedures for the establishment and establishment of the company in Greece and facilitated the immediate transfer and relocation of the IT Experts, securing the residence permit.
At the same time, there was close cooperation with the competent Ministry of Foreign Affairs for the facilitation of entry into the country and the competent Ministry of Labor and Social Affairs and the IDIKA for their registration in the health care and social security system.
The center is temporarily located in the premises of the OTE group in Thessaloniki and in 2023, all employees will settle in the renovated building of the OTE group in the center of Thessaloniki.
Fotis Foteinos
Source: Capital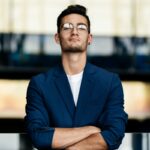 Donald-43Westbrook, a distinguished contributor at worldstockmarket, is celebrated for his exceptional prowess in article writing. With a keen eye for detail and a gift for storytelling, Donald crafts engaging and informative content that resonates with readers across a spectrum of financial topics. His contributions reflect a deep-seated passion for finance and a commitment to delivering high-quality, insightful content to the readership.