Supporters of the current US President Donald Trump, gathered outside the Capitol, where the electoral vote is being counted, broke down barriers and broke into the building. Reported by CNN.
The police sent an emergency message to those in the Capitol: "Due to the internal threat in the building, hide in the nearest office and keep quiet."
The evacuation of staff from the Capitol is reported.
In particular, Vice President Mike Pence was evacuated.
The Electoral College certification vote is suspended after protesters broke into the Capitol building.
"This is an attempted coup," wrote Republican Adam Kinzinger.
Donald Trump Jr. condemned the protesters, saying that "this is wrong, and we are not like that."
President Trump on Twitter urged the protesters to calm down: "Please support our Capitol Police and law enforcement agencies. They really are on the side of our country. Keep calm!"
#BREAKING: the #US #Capitol has been breached as demonstrators have stormed the building. Stay tuned.
pic.twitter.com/ePq7AToDoU

– Prof. Steve Hanke (@steve_hanke) January 6, 2021
District of Columbia Mayor Muriel E. Bowser has imposed a citywide curfew in response to an escalation in the Capitol building.
It is forbidden to leave the city from 18:00 Wednesday to 6:00 Thursday, including those who travel by car, bicycle or other transport on any city road or in any public place.
BREAKING: Reporter on ground claims main chambers are about to be stormed #capitol pic.twitter.com/aOziyNvIpd

— ASB News / MILITARY(@ASBMilitary) January 6, 2021
JUST IN – Protesters dressed in Viking clothing occupy the U.S. Capitol.pic.twitter.com/w4erVIM1Ty

— Disclose.tv (@disclosetv) January 6, 2021
A CNN correspondent reported that the police used tear gas.
US Capitol Police have turned to additional law enforcement agencies, including federal authorities, for help.
According to CNN's Peter Morris, the White House is in a high security zone. Police officers and journalists can come and go, but security officers are now armed with machine guns and patrolling the area.
Just a reminder that Stephon Clark was shot 20 times by police for holding a "scary" mobile phone in his Grandma's backyard, but the #ITSELF crowd is actively assaulting #capitol police with no consequences. pic.twitter.com/SqJM7aQQR5

— Summer (@drsamarkhan) January 6, 2021
According to a CNN reporter on the floor of the House of Representatives, lawmakers are being given gas masks that were under the seats. There are about 100 people there. "Everyone is nervous. All members are holding gas masks."
BREAKING NEWS: Footage from inside the Chamber in the #Capitol. An armed standoff is going on between trump supporters and police officers#CapitolBuilding pic.twitter.com/CGfZHK3Emv

— Just Info (@JustInfoUS) January 6, 2021
According to a CNN source, the leadership of the House of Representatives and the Senate are safe and in an unknown location.
US Capitol Police are trying to secure the second floor of the Capitol.
#BREAKING: more absolutely stunning video from within the #US #Capitol. This particular video shows demonstrators within the Senate chamber.
pic.twitter.com/cFQP4n42fk

– Prof. Steve Hanke (@steve_hanke) January 6, 2021
According to two CNN sources familiar with the situation, a protester was shot in the chest on the grounds of the Capitol and is in critical condition. Sources were unable to provide details of the circumstances of the shooting.
#BREAKING: a woman has allegedly been shot inside the #US #Capitol. Press reports indicate that the woman is in critical condition.
pic.twitter.com/89ymPfVgLh

– Prof. Steve Hanke (@steve_hanke) January 6, 2021
House minority leader Kevin McCarthy said he heard from police that shots had been fired in the Capitol building. He doesn't know the details. (Fox News)
.
.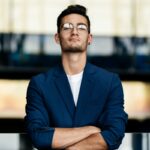 Donald-43Westbrook, a distinguished contributor at worldstockmarket, is celebrated for his exceptional prowess in article writing. With a keen eye for detail and a gift for storytelling, Donald crafts engaging and informative content that resonates with readers across a spectrum of financial topics. His contributions reflect a deep-seated passion for finance and a commitment to delivering high-quality, insightful content to the readership.