Vicente Fernández was one of the Mexican singers and idols who managed to conquer the whole world with his simplicity and an incredible voice every time he performed his songs.
Unfortunately, on Sunday, December 12, he died at the age of 81 after struggling for months in hospital with Guillain Barré syndrome, a disease that affected his immune system and ended up causing his system to collapse.
His farewell could not go unnoticed, so the singer's family decided that the Vicente Fernández Gómez Arena, located inside the Los Tres Potrillos ranch, would be the right place for everyone to gather to say goodbye to "Don Vicente".
The Arena was open for 24 hours, where one of the tributes for "El Charro de Huentitán" began, with mariachi, an image of the Virgin of Guadalupe and her children and grandchildren standing guard next to the coffin.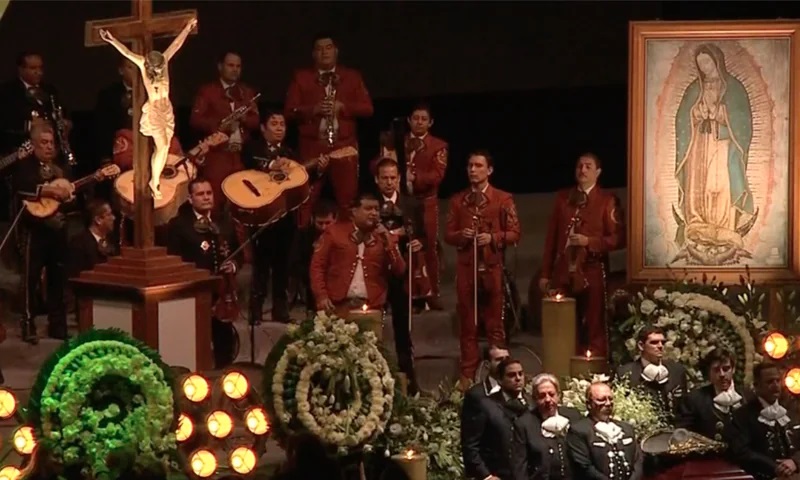 The mariachi who accompanied him throughout his career years was in charge of carrying the coffin to the stage while they sang one of his most remembered songs, The king. But that wasn't the only hit they played, Here between us, beautiful darling Y Mexico Beautiful and beloved were some of the songs that the public sang as a farewell.
One of the most emotional moments was when Refugio Abarca, Vicente Fernández's wife, made an honor guard while her son, Alejandro Fernández, sang to his father Love of two.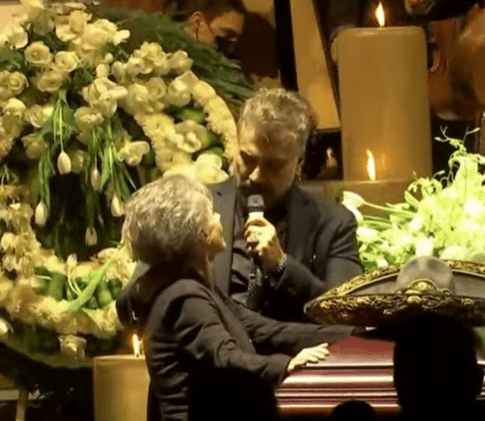 His concerts, the long shots of tequila, the pain, the longing and the love that he made feel in each of his songs and, of course, the phrase that brought him to the throne and that will keep him will remain forever in the memory. there even among future generations: "But I'm still the king." Goodbye, Vicente Fernández.