Updated Huawei MateBook X Pro 2022 is Huawei's flagship model and, in my opinion, the benchmark among all Windows laptops. It's not just the excellent hardware and the mass of chips, the overall quality of workmanship is impressive. In this review, I'll focus on the features of the 2022 MateBook X Pro that make it different from previous versions and from Windows laptops in general.
Specifications
Screen: 14.2 inches, 90Hz, LTPS, 3120×2080, 3:2, 264 PPI.
Chipset: Intel Core i7-1260P, 10nm.

CPU: productive cluster (4 cores / 8 threads, 4.7 GHz) + efficient cluster (8 cores / 8 threads, 3.4 GHz).
GPU: Intel Iris Xe Graphics G7 integrated graphics.
RAM: 16GB DDR5.
Built-in Memory: 1024 GB PCIe x4 NVMe SSD.
Wireless module: Intel Wi-Fi 6 AX201 (Wi-Fi: 802.11ax, 2×2 MIMO; Bluetooth 5.2).
Camera and microphones: 1.3 MP 720P, 4 microphones.
Sound: 6 speakers.
Battery: 60Wh, PD charging, included 90W adapter.
Dimensions of the basic version: 310 × 221 × 15.6 mm, 1380 grams.
Premium version dimensions: 310 × 221 × 15.5 mm, 1260 grams.
Features: fingerprint scanner in the power button, Windows Hello face recognition, touchpad with vibration feedback Free Touch.
Appearance and ergonomics
A small thin laptop in a strong, no, very strong metal case – in general terms, nothing has changed. However, for the 2022 model, they came up with an unexpected feature, the case cover was made matte for soft touch. Looks really cool, especially in the signature inky blue color of the model, like mine.
I can't call a matte laptop soiled, since it gets dirty no more than any other gadget in a dark color. That is, if you take it with clean, dry hands, then there is no problem. And from wet fingers, by itself, there are traces that are easily wiped with a cloth. There were no scratches after a month of use. I also tried to damage the coating with a knife, but it turned out to be very strong.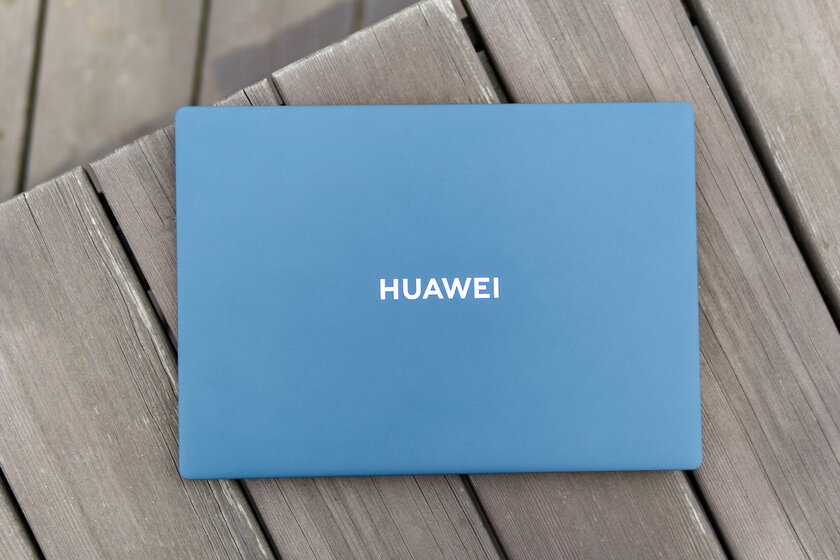 The interior decoration has not changed, but only at first glance. Pay attention to the touchpad: it has become even larger (120 × 84 mm versus 120 × 77 mm a year earlier), now it reaches the very edge of the laptop without any rim and repeats the shape of the finger cutout. The panel responds equally well to touches across the entire surface, and Huawei Free Touch is responsible for the click sensation, a technology similar to Apple's Force Touch. That is, as such, physical pressing of the touchpad does not occur. The keyboard is excellent, both quiet and with clear feedback. However, despite the camera moving to its usual place, between F6 and F7 there is an additional button that calls the voice assistant.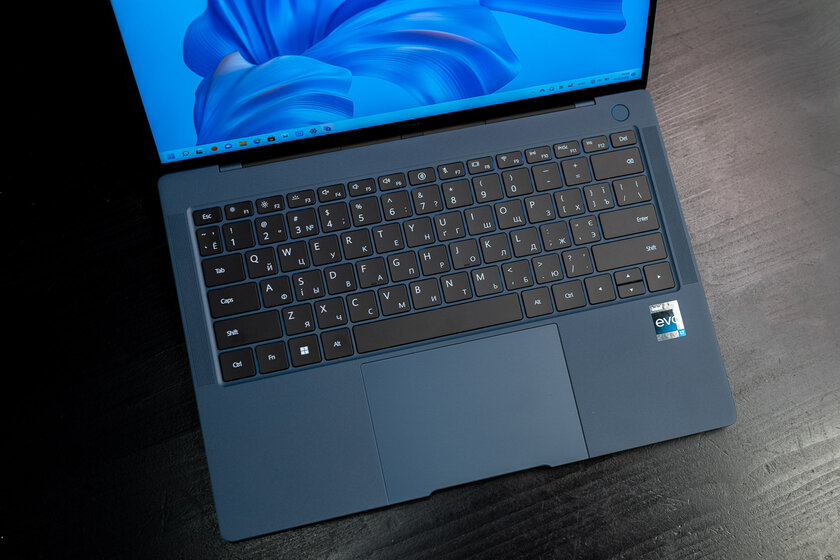 Another cool feature of the MateBook X Pro was and still is the chic display hinge. On the one hand, it allows you to open the laptop lid with one hand with a very pleasant monolithic effort. On the other hand, it securely holds the screen without a hint of trembling. The opening angle is small compared to laptops with 180-degree hinges, no more than 150 degrees, but this is enough for lying down. The 2022 MateBook X Pro's hinge is just as good as the Apple MacBook.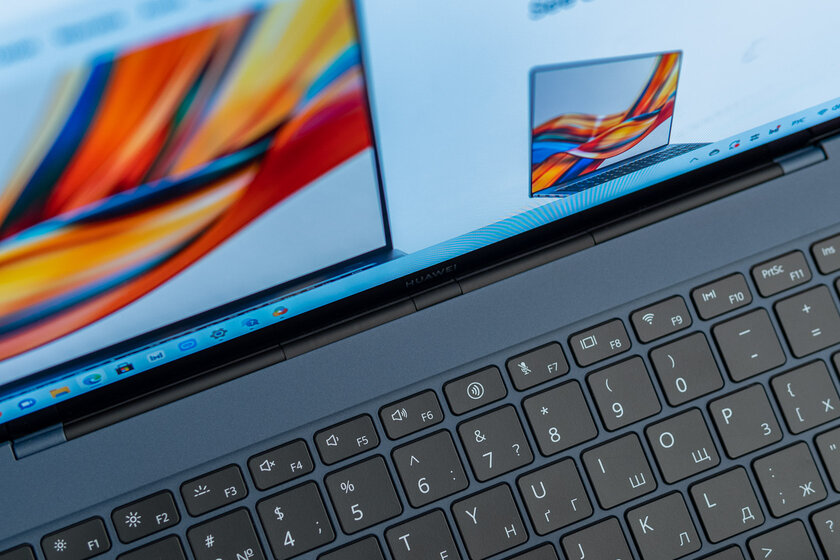 The new laptop is available in two versions, differing in weight due to different case materials. The standard MateBook X Pro in dark gray is made of aluminum alloy and weighs 1.38 kg – not bad for a 14.2-inch laptop with a capacious battery. But much more interesting is the premium version of white or inky blue in a magnesium alloy body weighing 1.26 kg. Another 0.1 mm difference in thickness in favor of the premium, but no more difference.
Display and sound
The diagonal has increased from 13.9 to 14.2 inches, and the dimensions of the laptop have not changed much, that is, now the internal space is used more rationally. The resolution of 3120×2080 (264 PPI) speaks of the 3:2 aspect ratio familiar to older Huawei models. This means that there is a little more vertical space for content than is usual on widescreen laptops (16:9). Touch input has not gone anywhere either, especially for which the matrix is ​​​​covered with a good non-penetrating glass with an oleophobic coating.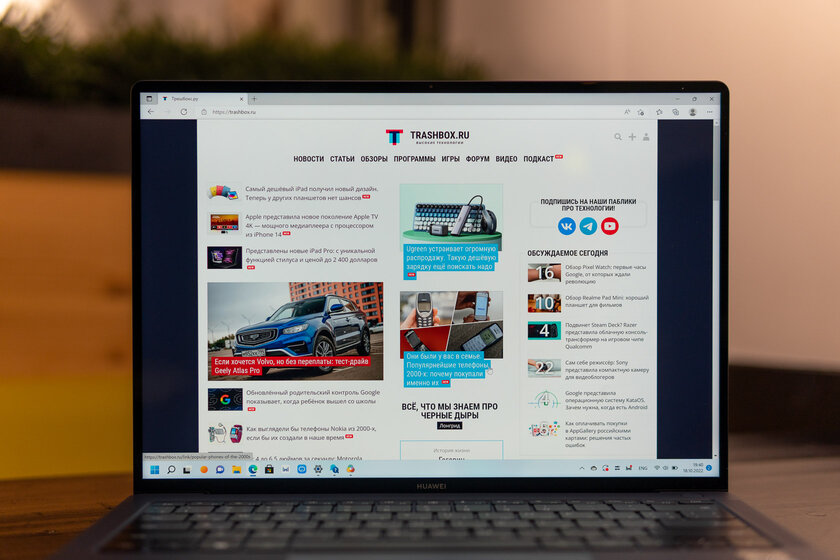 The actual color gamut falls short of full sRGB or P3. This in no way interferes with the work with the image, since the actual average deviation from the standard does not exceed the declared value △E<1. The gamma curve in sRGB mode is exactly 2.2.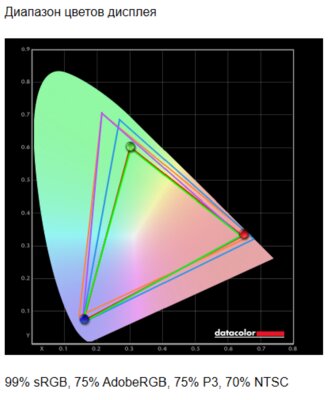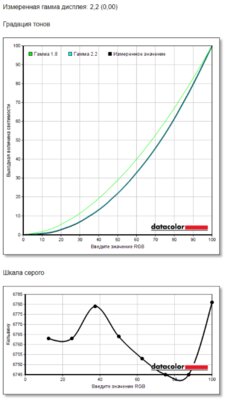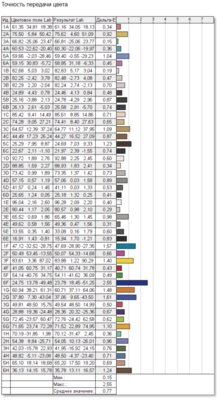 With a declared maximum brightness of 500 cd / m², the laptop produces more than 575 cd / m². Perhaps this is the first case in my experience when the actual brightness exceeds the declared one. The uniformity of the glow did not let us down: the discrepancies in numbers are within the normal range, there are no visible lights on a black background.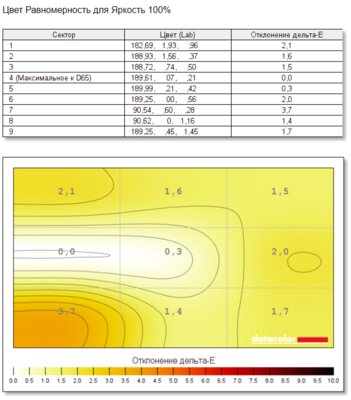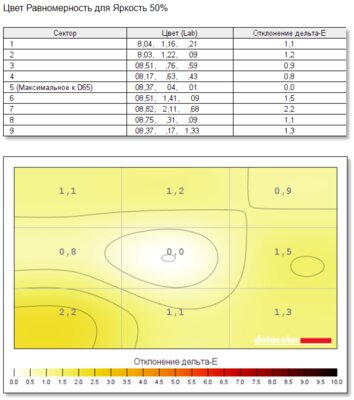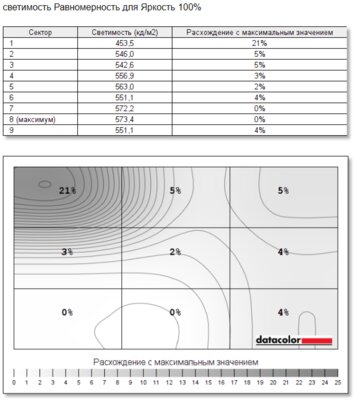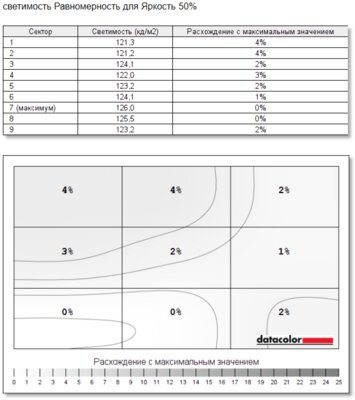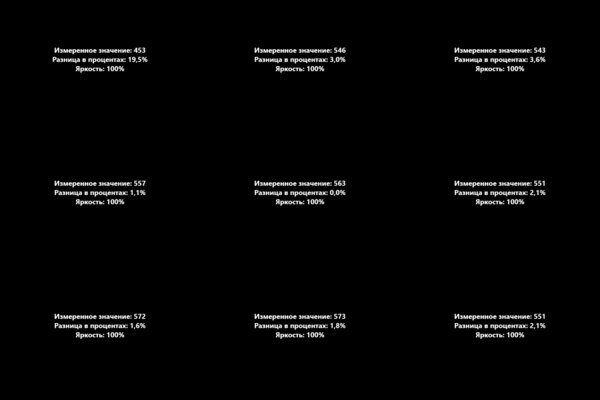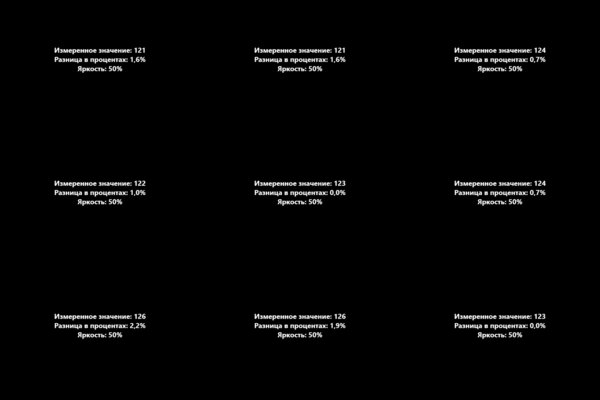 The proprietary utility has sRGB and P3 modes that are useful for working with an image. Another feature, an increased frequency of 90 Hz, must be activated through the Windows settings. By default, the standard 60 Hz is activated, apparently for better energy efficiency. But for my taste, smoothness is worth a few percent of the battery.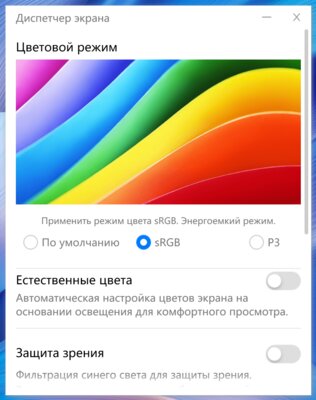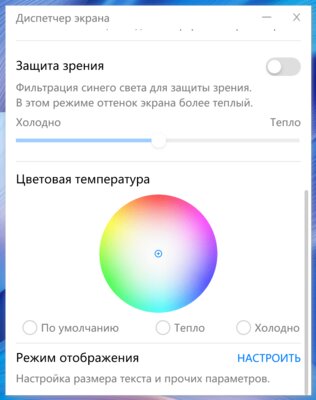 The final score is a well-deserved five! The screen can be considered a reference among all laptops.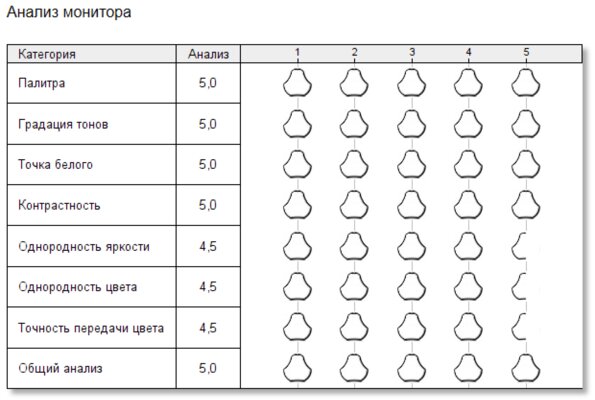 The camera is now in its usual place above the display. The advantage with respect to Huawei's proprietary placement in the keyboard is the correct angle without a double chin. The disadvantage is obvious, the camera does not have a privacy curtain or a shutdown function key. But why is the camera resolution still 720P and not even 1080P? It seems that this is an actual upgrade for an expensive ultimate laptop. Moving the camera allowed for the addition of infrared illumination for logging in via Windows Hello face recognition. But the function is unlikely to be in demand, since the fingerprint scanner is located in the power button and reads when the MateBook X Pro is turned on.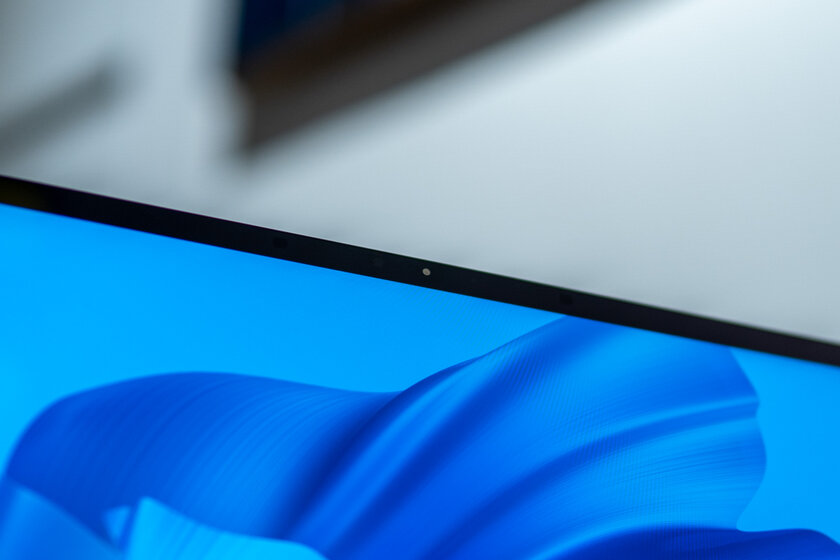 The previous model had four clear-sounding speakers but lacked bass. Two more low-frequency speakers were "brought" into the new laptop. The laptop did not madly bass and resonate, by no means. Perhaps the sound can be called intelligent and very impressive for a portable device. Each of the ranges is played back by 100%, and the dispersal of the speakers made it possible to achieve an unthinkable volume. I would like to elevate the audio system to the status of a professional one.
Hardware and performance
Now Intel also follows the big.LITTLE concept, according to which the processor combines productive and energy-efficient cores. So, the Intel Core i7-1260P has four powerful Golden Cove cores with eight threads (HT) and eight energy-efficient Gracemont cores without multithreading. Not only the frequencies differ, but also the architecture. Proper load distribution between the cores gives a gain in energy savings. Graphics Intel Iris Xe Graphics G7 with 96 execution units inherited from the previous chip i7-1165G7. But the new memory controller made it possible to install 16 GB of LPDDR5 RAM in the MateBook X Pro. The tests were performed using a standard power supply with Huawei performance mode activated (Windows + P combination). This gives the maximum possible expansion of the processor heat pack up to 30 watts.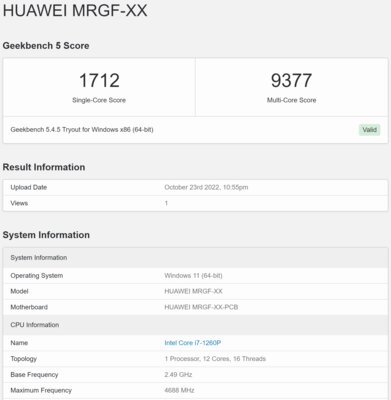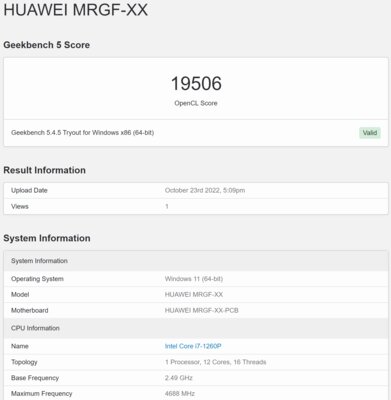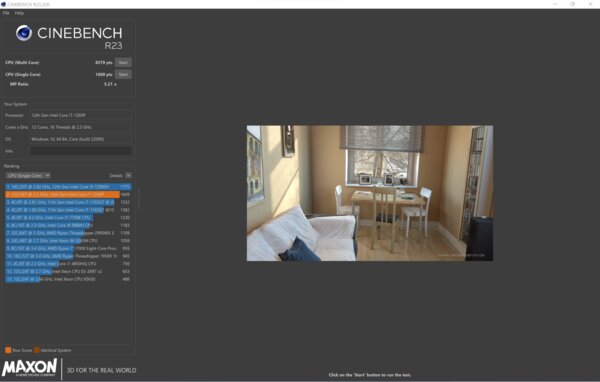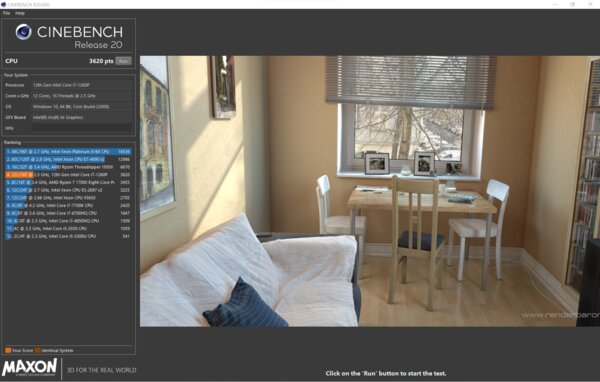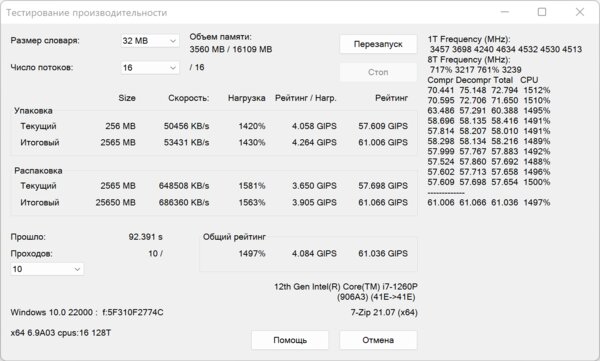 When powered by battery, performance mode is not available. And the indicators in the same benchmarks are reduced by at least a third. That is, the final performance is highly dependent on power.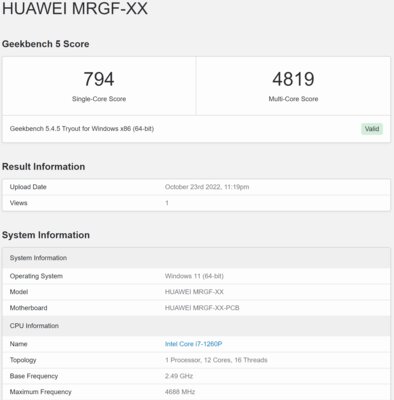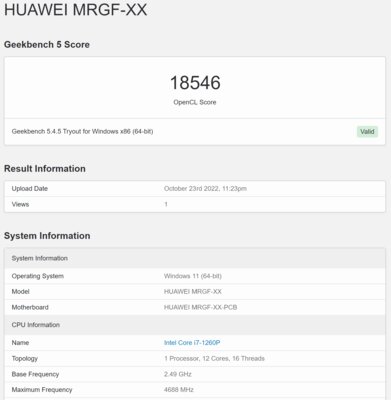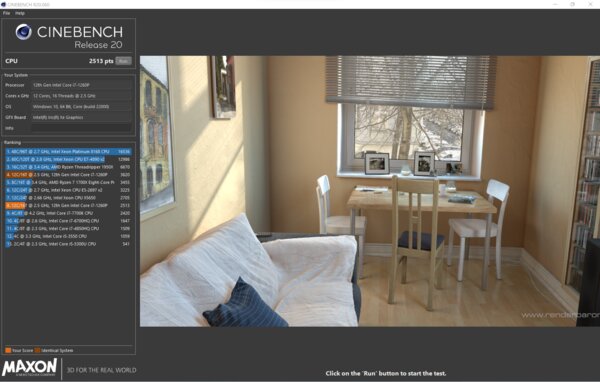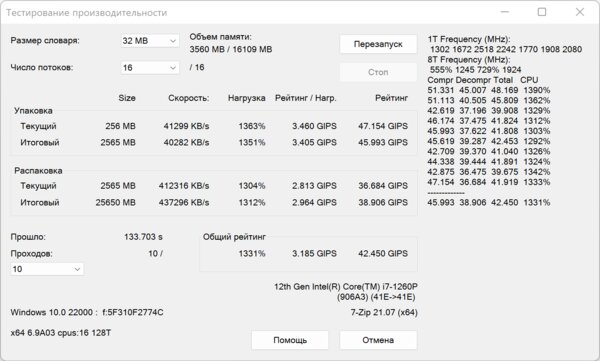 Huawei's flagship laptop now has a 1TB PCIe-8 SSD. It uses a fast PCI Express interface with four lanes (x4). There are two logical partitions out of the box: a 119 GB system partition and a 814 GB user partition. The drive can be changed to a more capacious one, but much more.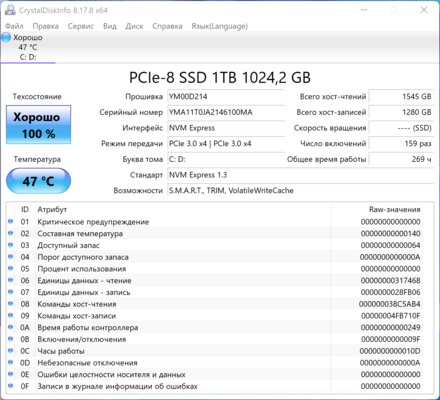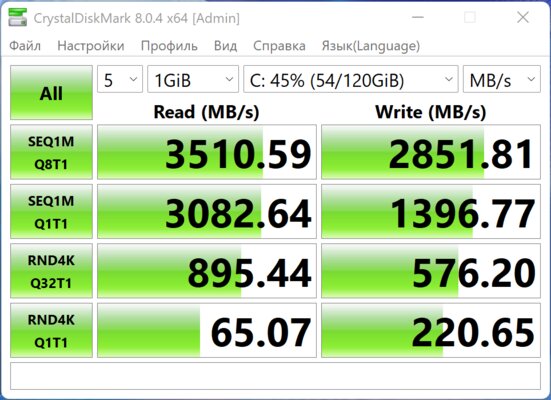 As before, Intel needs active cooling. Although a cursory glance at the MateBook X Pro, the presence of fans is not obvious, since the cover is solid. Cold air is drawn in through the side cutouts, while hot air is expelled around the display hinge. This approach allows you to use a laptop on a soft blanket in bed with less risk.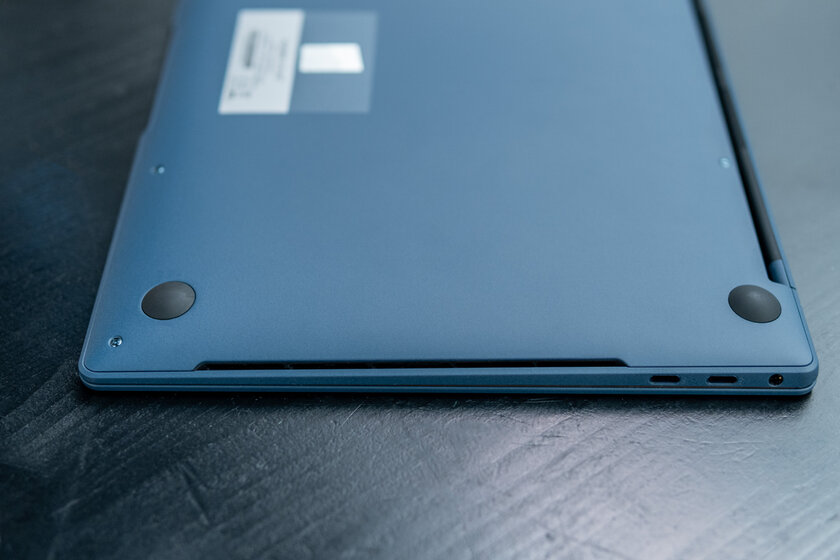 Most of the time the laptop is silent as a couple of fans are inactive. They spin under significant load, but do not attract too much attention to themselves. Below is a temperature report from HWiNFO taken during the benchmarks on mains power.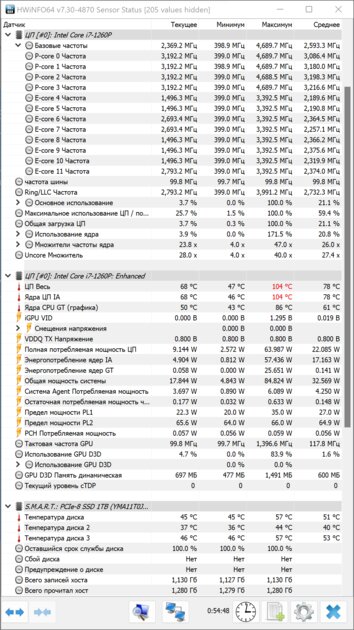 From full-sized USB abandoned – it's time. There are now four USB-Cs distributed around the sides, with two ports on each side. All connectors support Power Delivery, image output and, of course, data transfer. That is, charging can be connected from any side – it's very cool! And the connectors on the left also support Thunderbolt 4 with a higher data transfer rate (40 Gb / s) and image output in 8K on a single monitor or 4K on two monitors.
Operating time and charging
The battery has grown slightly to 60 Wh. If you turn on the screen refresh rate of 90 Hz, then with a gentle use at a brightness of less than 50%, you can count on 8 hours of work, that is, a working day. The standard charger is a separate pride of Huawei. This is a compact but heavy white bar with a detachable cable and a maximum power of 90 watts. Compatibility with Power Delivery makes it possible to charge other gadgets, and Huawei smartphones have special fast charging modes, like their regular adapters. To save battery life, proprietary PC Manager software independently manages the charging process. It is no longer possible to manually limit the maximum level.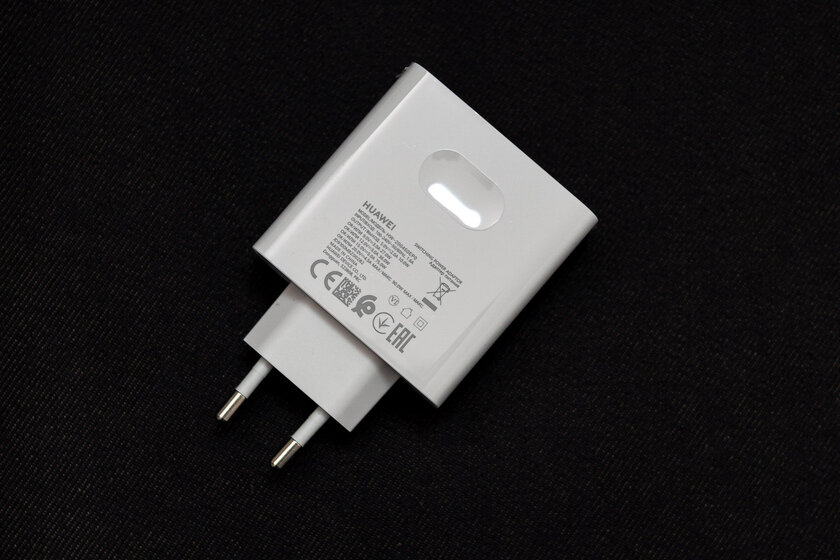 Review after a month of use
The best laptop for Windows! This can be said about any MateBook X Proand the 2022 version is even better. The high level of the laptop is confirmed by the Intel Evo certification, although the MateBook X Pro exceeds its requirements by a margin. The price is appropriate, at the level of not the simplest MacBook modifications. But let's be honest, Huawei's build quality is quite comparable to Apple's, so the MateBook X Pro 2022 is a reasonable option for those who specifically want Windows.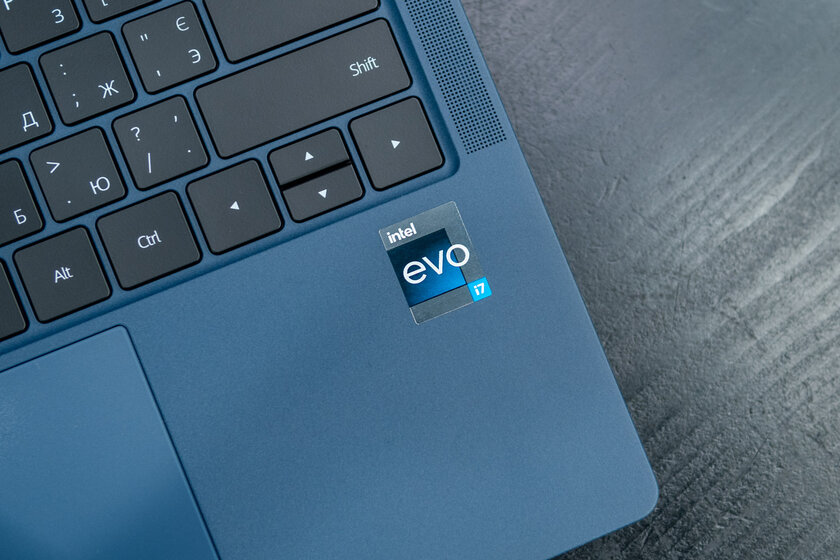 Pros:
incredibly cool matte finish;
chic iron;
Windows-unique touchpad with Free Touch vibration feedback;
cooling system without slots on the back cover;
older Intel processor and 16 GB of memory;
good speaker placement.
May not like:
between F6 and F7 there is an additional voice search button.
Source: Trash Box