The problem of dirty beaches only continues to grow, which is why a group of NGO volunteers, 40cean, recently announced their biggest acquisition: a solar-powered robot that can clean up bits of plastic.
The BeBot is a cleaner that has the ability to clean beaches in just 60 minutes, the equivalent of a pace and level at which a group of 20 people would clean if they worked day and night.
This fantastic autonomous robot can clean up to three thousand square meters of beach per hour and the best thing is that it is quite agile and easy to maneuver. Their job is to remove small pieces of plastic that are very difficult to clean by hand.
Its grids separate the waste from the sand and can suck up to pieces from one millimeter to 10 centimeters without any problem. This prototype robot is very effective when removing larger garbage, such as cans and bottles.
Alex Schultze, co-founder of 40cean, spoke about how the robot works through a video:
We are always looking for innovative technology to improve our cleaning capabilities. With the launch of BeBot, we can work smarter and more sustainably while reclaiming the plastic that has already entered the ocean and preventing new debris from arriving.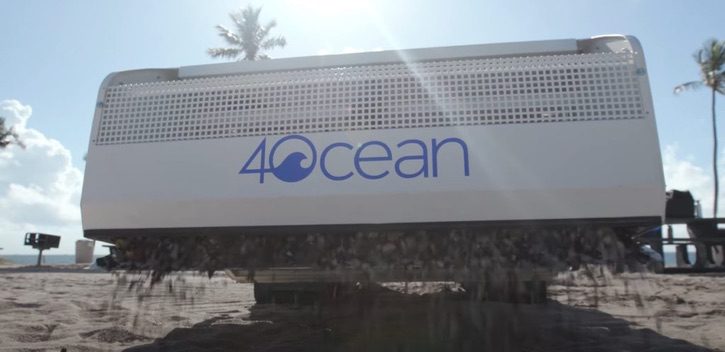 This incredible robot works with solar energy and can be operated at a distance of up to 300 meters from the shore of the beach. The company in charge of manufacturing the robot is called Paralu Marine and they are specialists in creating marine technology, so they are 100 percent committed to caring for the environment.
BeBot has innovative environmental assets that we have never seen before. With a unique mat system that distributes the same pressure over the sand, the BeBot reduces erosion. In addition, this innovative design helps preserve biodiversity, as it avoids the understanding of turtle eggs and any other plant ecosystems in the sand.
In the future it is expected that this robot can clean every beach in the world, but for the moment, each year it is responsible for eliminating at least nine million kilograms of plastic waste in the ocean.