Credit cards are very versatile tools that are used, mainly, to make purchases and pay them later, although they also have other advantages such as the possibility of use the free insurance included or get discounts and returns on purchases. As it is a financing product, explains the card comparer HelpMyCash.com, it is common for banks to request direct debit of the payroll with them in order to contract it. However, now it is possible to contract credit cards without changing banks, that is, without having to open a checking account in a new entity or change bank payroll. These types of cards are interesting products that it is advisable to know about for three main reasons.
Do not give up the advantages of our bank
It may be that the credit card offered by the main bank does not convince its customers, either because the interests of the deferred payment are high, because they do not have insurance or because they do not have discounts when buying.
However, the advantages of having payroll or direct debits, nearby ATMs or higher returns on savings products can make you don't want to change banks and renounce these advantages just for a new credit card, they explain from HelpMyCash.com.
Therefore, requesting a credit card without changing banks will allow users to enjoy additional benefits, such as store discounts or interest-free installment payments without having to give up to your main bank.
One of those that can be obtained without any link is the WiZink Plus Credit card, without annual commissions, which automatically returns 3% in food, leisure, fashion or travel stores such as Mercadona, Lidl, Vueling, JustEat and many more shops. In addition, it also allows you to pay three months without interest with a commission from 2.5 euros.
A card for every occasion
The main function of credit cards is to be able to make purchases and pay for them later or in installments. However, it is not your only advantage. Many offer discounts and returns in certain establishments or have insurance with different coverages (travel, online shopping …).
For this reason, having different cards will allow users to choose which one is the best or the one that brings the most advantages on each occasion. For example, if you use your car a lot, you can look for one that offers discounts at the gas stations that are most frequented or, if you travel a lot, cards with travel insurance.
For example, the You credit card, with no annual costs, does not charge for purchases in a currency other than the euro and includes travel insurance that covers medical expenses, baggage delay or lost flights. An interesting card for the holidays.
There are no maintenance fees to pay
Credit cards without changing banks have an additional feature: convenience. The receipts of this type of cards can be domiciled in the account that we want. Thus, the purchases that are paid with it would be charged in the one chosen by the customer. In this way, you avoid having to transfer funds to another account.
In addition, the vast majority they do not have annual commissions neither for issuance nor for maintenance, so having them "just in case" will not cost money, a plus to take into account if you want to try. Among the exceptions that are not free are the American Express cards, which offer (in exchange for their maintenance fee) exclusive advantages such as access to VIP lounges or very comprehensive insurance coverage.
Having more advantages without giving up the current ones, using a card for every occasion, comfort and the exemption of maintenance costs are the reasons to take them into account.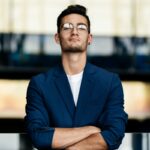 Donald-43Westbrook, a distinguished contributor at worldstockmarket, is celebrated for his exceptional prowess in article writing. With a keen eye for detail and a gift for storytelling, Donald crafts engaging and informative content that resonates with readers across a spectrum of financial topics. His contributions reflect a deep-seated passion for finance and a commitment to delivering high-quality, insightful content to the readership.