Credit Suisse CEO Tidjane Thiam is stepping down in the wake of a spying scandal, and will be replaced by Thomas Gottstein who currently heads the bank's Swiss unit.
In a statement Friday morning, the board of directors said it had unanimously accepted Thiam's resignation, following the presentation of the Swiss lender's fourth-quarter and full-year results. Chairman Urs Rohner said Thiam has made an "enormous contribution" to the bank since he joined in 2015. He will step down on Feb. 14.
"Under Tidjane's leadership, Credit Suisse simultaneously repurposed our strategy, restored our capital, reduced our costs, de-risked our business, promoted diversity and engendered an exceptional level of co-operation between various divisions," he said.
"It is to his credit that Credit Suisse is standing on a very solid foundation and has returned successfully to profit."
Thiam said he was proud of what his team had accomplished during his tenure, adding in a statement that they had "turned Credit Suisse around" and that he would be an "enthusiastic supporter" of his colleagues' endeavors.
The French-Ivorian joined Credit Suisse from Prudential in March 2015. Credit Suisse shares fell 4.2% at the start of Friday's trading session.
Spying scandal
The news follows a drawn-out spying scandal at the bank, after former wealth management boss Iqbal Khan, who was heading to rival UBS, was followed by private contractors in a bid to establish whether he was poaching colleagues and clients.
An internal investigation by law firm Homburger into the scandal which rocked the bank in 2019 was said to have found "zero evidence" that Thiam was aware of the surveillance.
"I had no knowledge of the observation of two former colleagues. It undoubtedly disturbed Credit Suisse and caused anxiety and hurt. I regret that this happened and it should never have taken place," Thiam reiterated on Friday morning.
However, the investigation directly resulted in the exit of COO Pierre-Olivier Bouee, claiming that he acted alone in directing the spying, and raised questions over how Thiam was kept out of the loop in an espionage plot devised and executed by one of his top executives.
The scandal also resulted in the suicide of the private investigator who worked as a middleman between Switzerland's second-largest bank and the private security firm. Thiam told CNBC in October that this event was what led to the resignation of individuals.
Khan filed a complaint with police in September after reportedly spotting an investigator following him and his wife in Zurich, though conflicting accounts of the incident have emerged. He left Credit Suisse in July following a deterioration of his relationship with Thiam.
Power struggle
The board also voted unanimously to reaffirm its support for Rohner to complete his term as chairman until April 2021. The board's lead independent director, Severin Schwan, said Friday that Rohner has led the board "commendably during this turbulent time" and has its "full support."
Friday's development defies the wishes of the bank's major shareholders, with Harris Associates, Silchester International and U.S. hedge fund Eminence Capital all hoping that Thiam would stay at the bank.
Reuters reported, citing sources close to the bank, that the scandal has strained relations between Rohner and Thiam, with the embattled CEO struggling to win the backing of the board despite having shareholders in his corner.
Speaking to CNBC Friday, Vontobel Senior Analyst Andreas Venditti said the announcement would likely help to "calm things down" but went "totally against" the "very explicit support statements" from shareholders.
In a note following the news, Citi banking analysts suggested that the risk of shareholder rotation and staff departures, including a re-shuffle of senior management, was now on the cards.
James Athey, senior investment manager at Aberdeen Standard, told CNBC's "Street Signs" on Friday that the key question now is how the leadership structure will take shape.
"If there has been some evidence, where we thought previously that this knowledge hadn't filtered up to that board level and maybe it has, why is the chairman still in place?"
Silchester International declined to comment when approached by CNBC Friday. Harris Associates and Eminence Capital did not immediately respond to requests for comment.
New era
Credit Suisse will be looking to put the scandal to bed with the appointment of Gottstein, who has been with the bank for 20 years and has headed up the Swiss domestic market since 2015.
During his tenure, the Swiss business increased its contribution to group income before tax from 1.6 billion Swiss francs to 2.1 billion Swiss francs, and several analysts on Friday referred to Gottstein as a "safe pair of hands."
In a statement Friday, Gottstein thanked Thiam and the board for their support and said he was looking forward to devoting his "full energy to this treasured bank, its clients and shareholders."
Rohner said Gottstein's "deep and comprehensive experience" within the business and "impressive performance" as head of the Swiss unit made him a "strong internal successor" to Thiam. Full-year figures for Credit Suisse are due Feb. 13.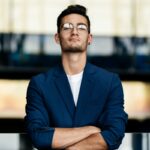 Donald-43Westbrook, a distinguished contributor at worldstockmarket, is celebrated for his exceptional prowess in article writing. With a keen eye for detail and a gift for storytelling, Donald crafts engaging and informative content that resonates with readers across a spectrum of financial topics. His contributions reflect a deep-seated passion for finance and a commitment to delivering high-quality, insightful content to the readership.