Short video sharing app TikTok has launched a pilot program that allows users to upload video resumes when applying for jobs. So far – only in the USA.
From July 7 to July 31, the TikTok Resume program will be accepting video applications for Chipotle Mexican Grill, Target retailer, WWE Superstar TV show, Shopify, TikTok itself and many others. To do this, you need to use the #TikTokResumes hashtag.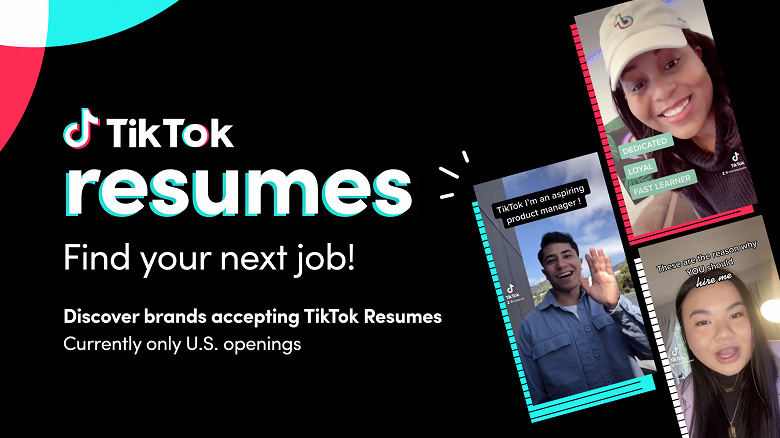 TikTok explains the decision to launch the program by increasing the amount of creative content related to careers and work. It is argued that "short creative videos, combined with TikTok's easy-to-use built-in creation tools, naturally created new ways of finding talent and career opportunities."
.