Ukraine's new ambassador in Brasilia, Andrij Melnyk, told CNN that his government recognizes "the leadership role that Brazil is willing to play on the international stage by assuming more responsibilities to re-establish a global order". And he added: "Brasília has all the necessary prerequisites to be successful."
These were the most positive statements coming from the Ukrainian government in relation to Brazil in recent months.
The relationship between the two countries was recently marked by disagreements between presidents Luiz Inácio Lula da Silva (PT) and Volodymyr Zelensky, and by critical statements from both sides.
The Ukrainian government also confirmed this Tuesday (19) that the two leaders will meet on Wednesday, in New York, on the sidelines of the UN General Assembly meeting – as proposed by Itamaraty.
It will be the first face-to-face bilateral meeting between them.
Asked by CNN Regarding the importance of the meeting, Ambassador Melnyk said that the meeting is very important and that the Ukrainians hope "that Brazil can contribute significantly to putting an end to the Russian military invasion through diplomatic means, implementing President Zelensky's peace formula".
The Ukrainian president intends to present to Lula the details of the war at the moment and also more information about his peace plan – which includes points such as the creation of a special court to judge Russian war crimes, the immediate withdrawal of Kremlin troops from Ukrainian territory and the payment of compensation by Russia for the destruction in the neighboring country.
The problem is that the Russians have already indicated that they do not accept these terms and are betting on a long conflict, in the hope of negotiating peace in the future by controlling part of Ukraine's territory.
Despite this, Ambassador Melnyk maintained an optimistic tone in his conversation with the CNN especially in relation to the meeting between Lula and Zelensky.
"I firmly believe that this first personal meeting of the two leaders will be a real breakthrough for our bilateral relations that will renew a true strategic partnership between Ukraine and Brazil established in 2009," he said.
I am convinced that President Zelensky and President Lula will send a powerful impulse to restart a natural alliance between Kiev and Brasilia and fill it with new mutually beneficial projects."
Among these projects, he highlighted that Brazil can play an important role in rebuilding Ukraine's economy "after this brutal Kremlin war ends".
VIDEO: Amorim: Meeting with Zelensky is not the main topic of Lula's visit to the USA
Source: CNN Brasil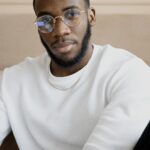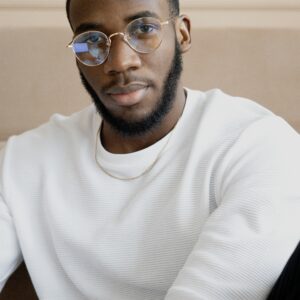 Bruce Belcher is a seasoned author with over 5 years of experience in world news. He writes for online news websites and provides in-depth analysis on the world stock market. Bruce is known for his insightful perspectives and commitment to keeping the public informed.