At Goodwood Festival of Speed ​​2022, major car manufacturers from around the world showed their most exciting new products, concepts and show cars. Some cars will soon go on public roads, others we will see only in photographs from stands or closed presentations for millionaires. But, in any case, this is a real holiday for fans of the unusual, bright and stylish, and I selected fifteen of the best cars from the whole ocean of attractive presentations, which are simply impossible to pass by.
15. Porsche 928 by Nardone Automotive
The vehicle was created specifically for fans of the classics – those who forty years ago dreamed of buying a Porsche with strange headlights, but were only able to save up now (or just suffer from nostalgia). The car is really very stylish, with an unusual body from the times of the 60s, but modern running lights and a brake light in the entire width of the trunk. In the cabin, at the same time, everything looks very aesthetically pleasing, pleasant and expensive, but with a reference to cars that were made long before the readers of this information resource were born.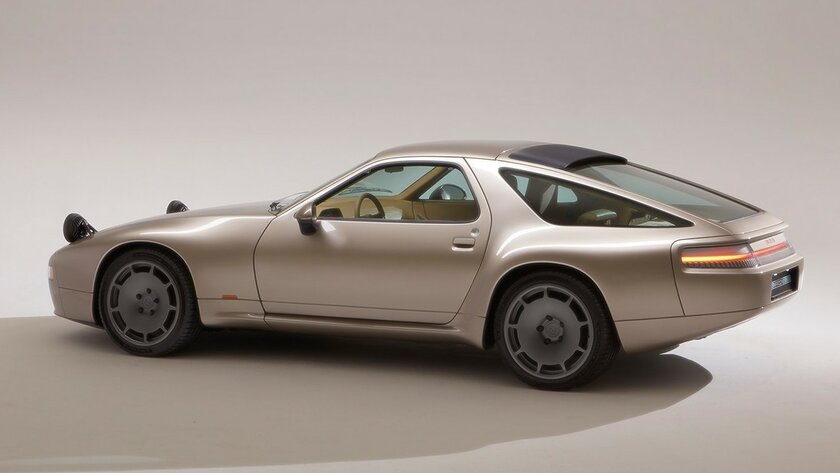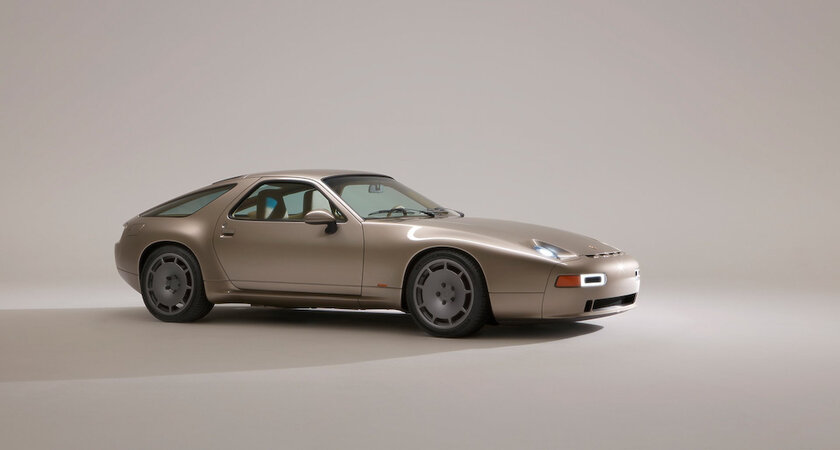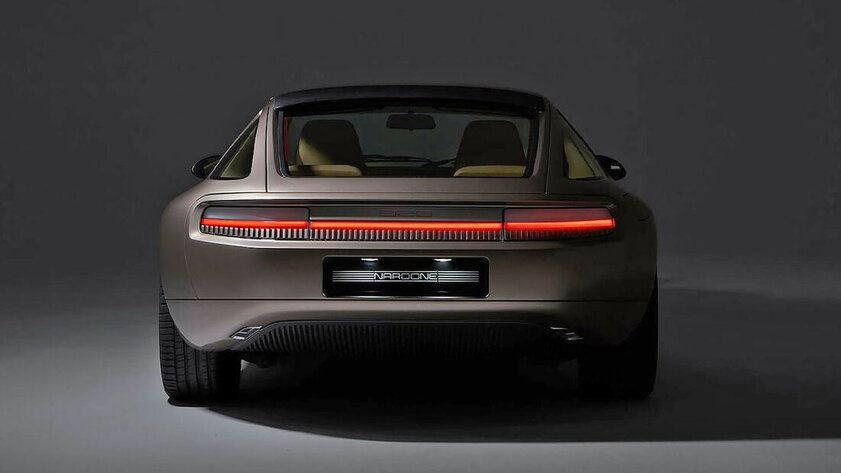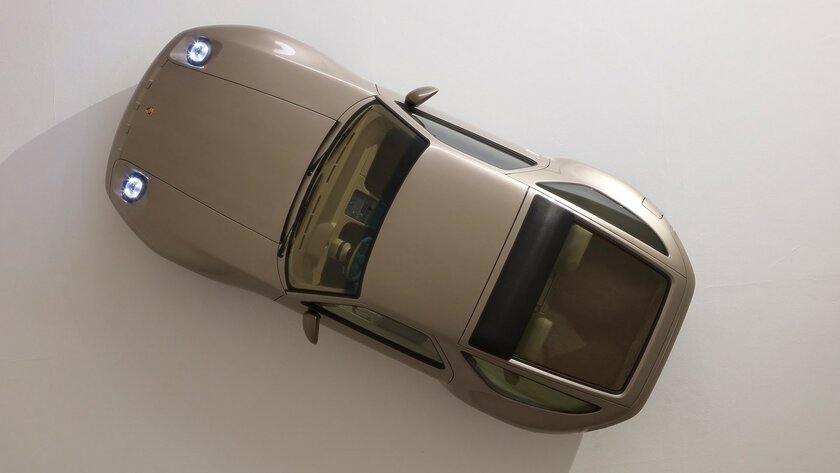 Images from Top Gear
14 Renault 5 Prototype
With a huge degree of probability, we can assume that the lion's share of chips from the Renault 5 Prototype will not reach the release (like cameras instead of side mirrors, a logo on the bumper with backlight or science fiction wheels), but the electric car is really interesting. It is quite compact, looks much more real than many concepts, and is quite suitable for conquering the European market in five years. And this is perhaps the rare case of a family car for normal everyday use, which both a 20-year-old student and a 50-year-old sales manager with a family, a mortgage on a house and a vegetable garden want to buy.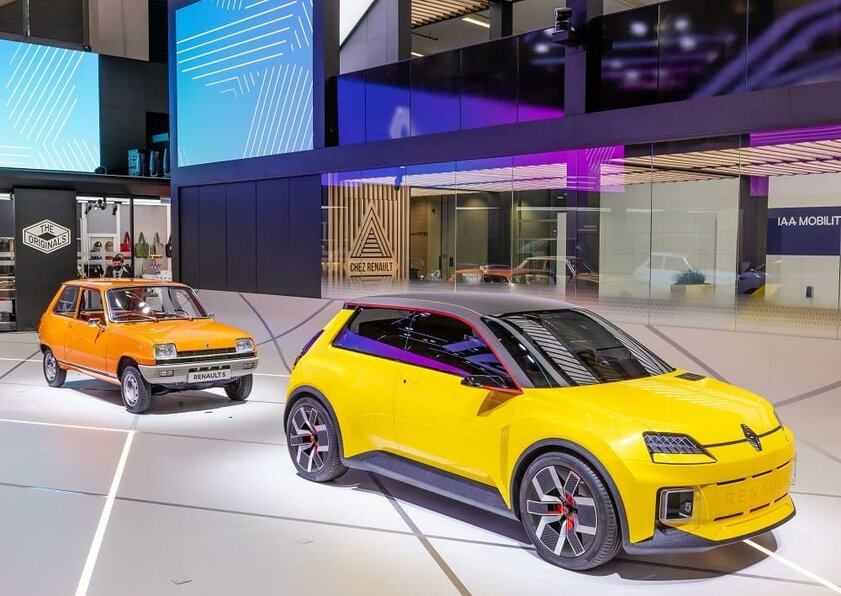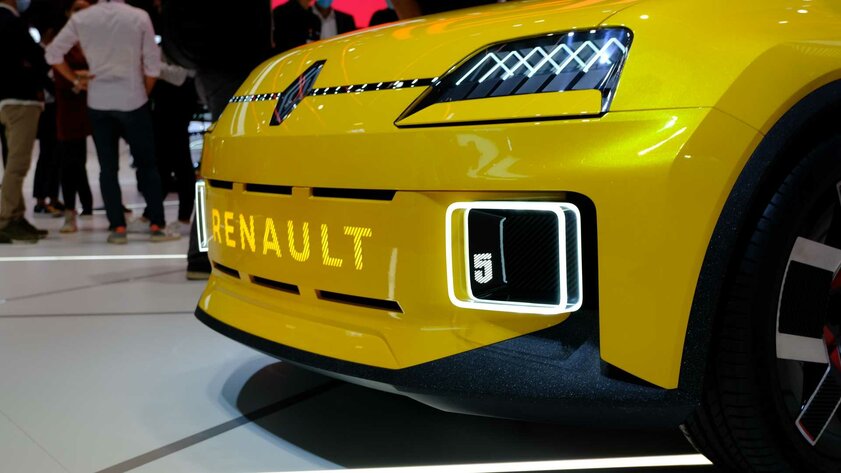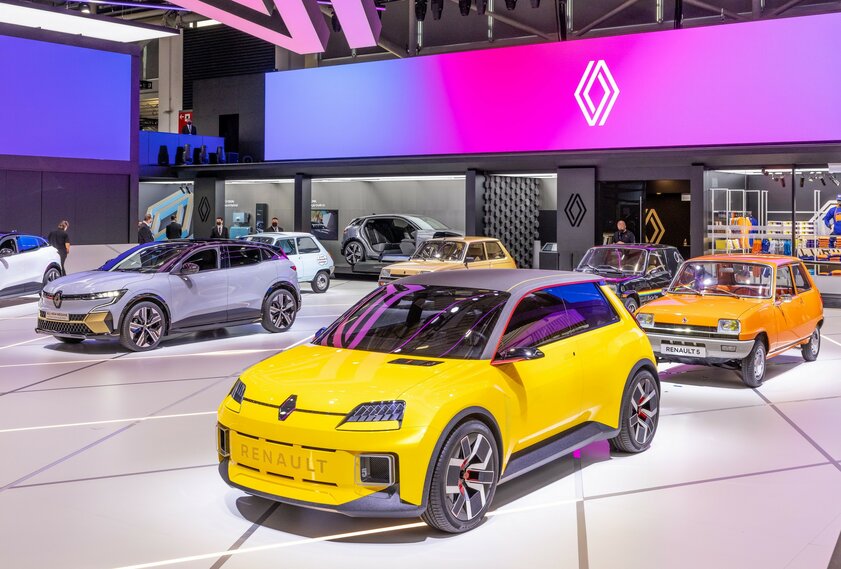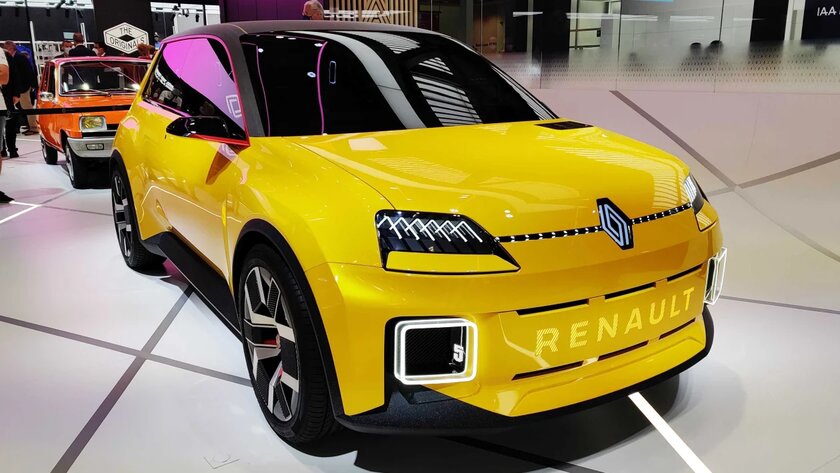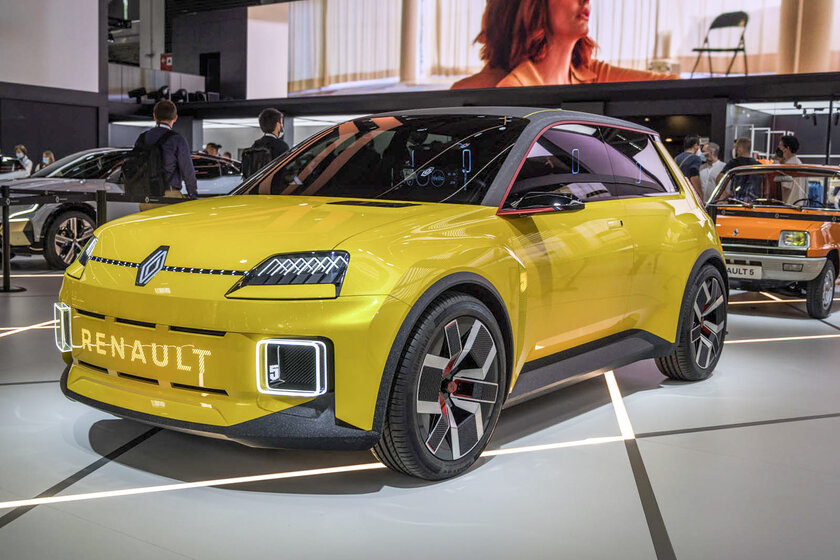 Images from Wheelz, CarSession, AutoEvolution, Auto Express
13. Polestar 5
The Polestar 5 prototype turned out to be so secret that the car was even brought in a special camouflage, so that it was difficult to make out the design delights in the photographs. But the manufacturer spoke about the technical details of the novelty – the electric car will receive all-wheel drive, 880 horsepower, a whole sea of ​​​​various driver assistance technologies, a digital salon with the latest technology and, of course, a release date that will have to wait a very long time. So far, they promise to launch the car in 2024, but, as practice shows, a release without transfers and a delayed start of sales happens very rarely in this area.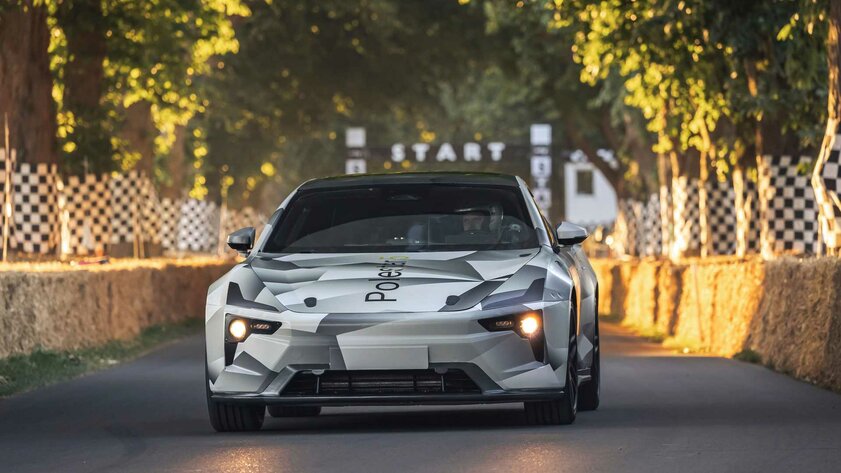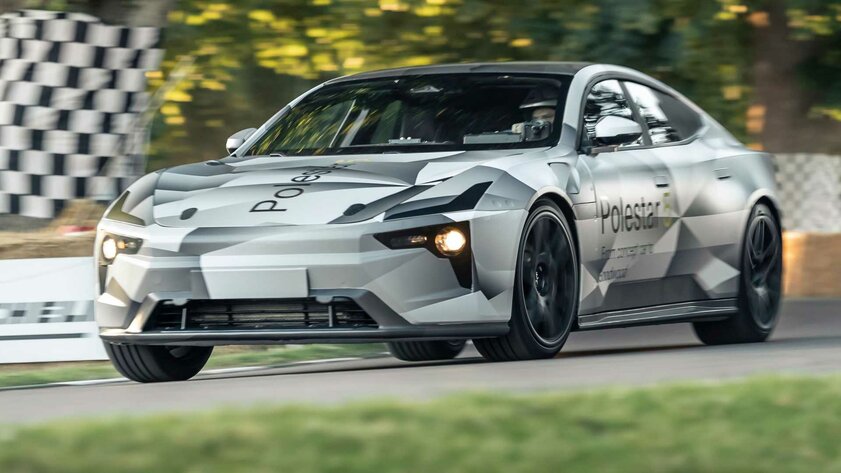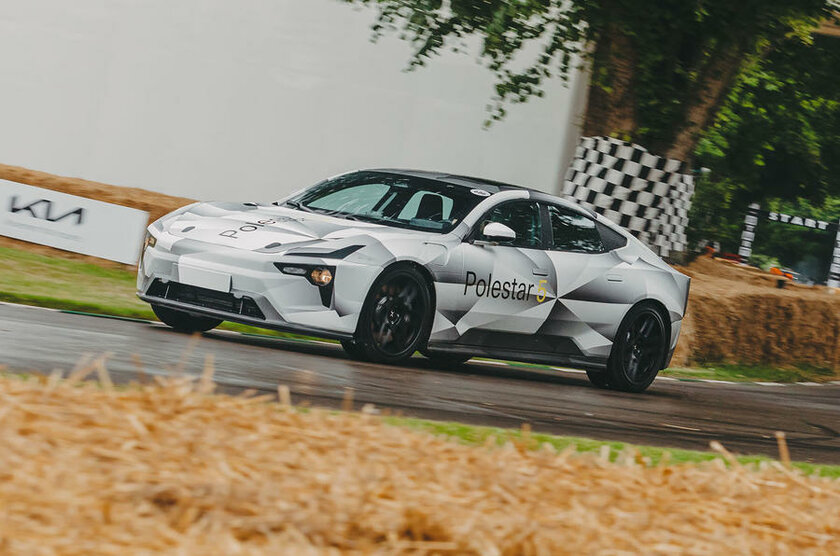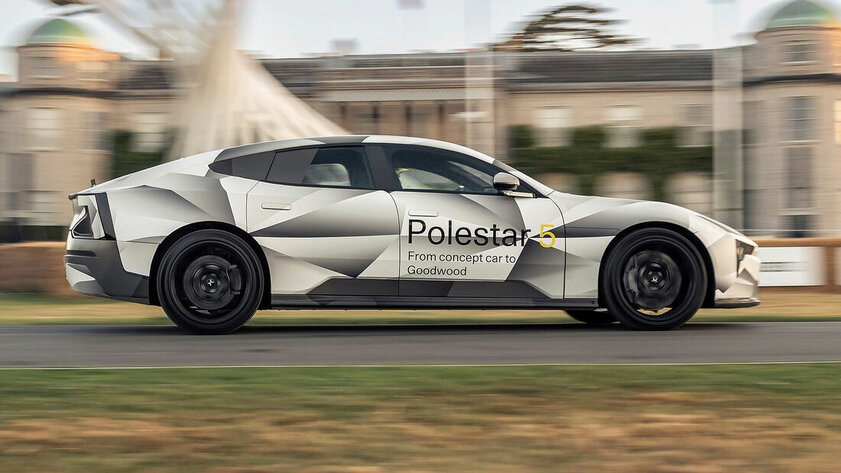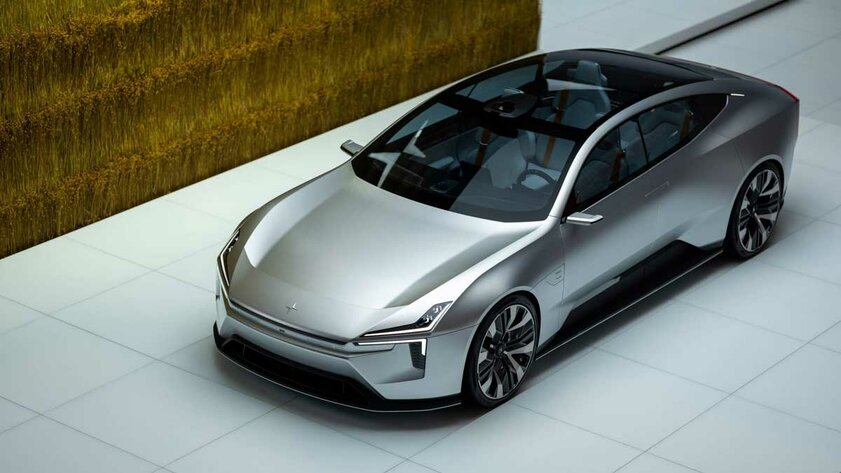 Images from The Driven, Autocar, Engadget, Top Gear
12 Lexus RZ
Of course, although the Lexus RZ is an electric car, this crossover was not created at all for fast driving, although, of course, if you wish, you can leave even ICE supercars behind at any traffic light. But this new product demonstrates rather a balance between technology and a premium level of vehicles – there is a leather interior, expensive trim materials, cool wheels and a lot of expensive options, and the Lexus logo itself is already worth a lot. It may not be the brightest car at the festival, but you will soon see it on the streets of your city and in traffic jams on your way to work.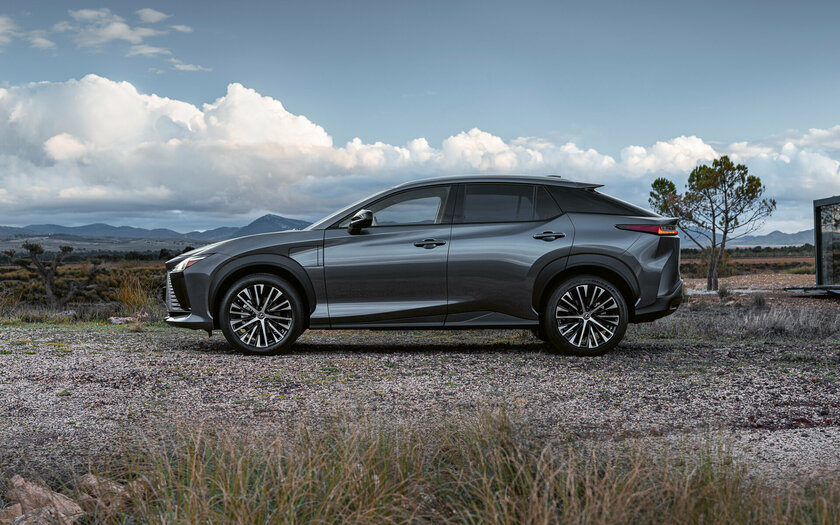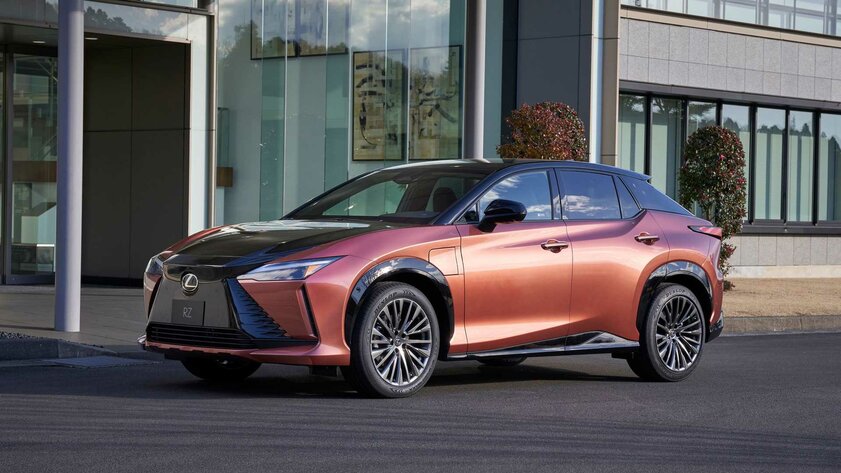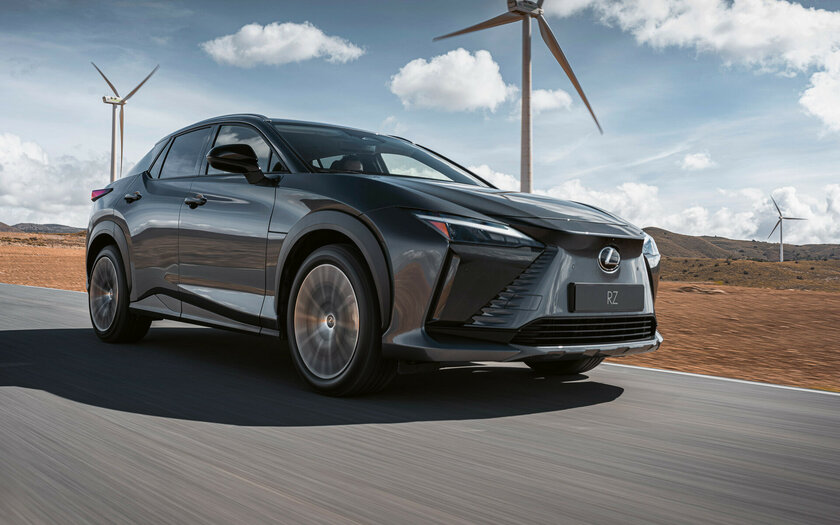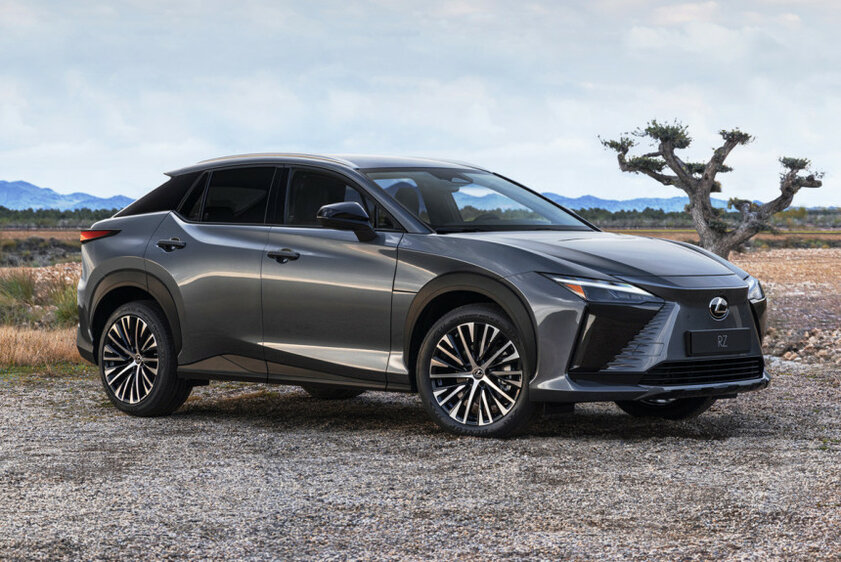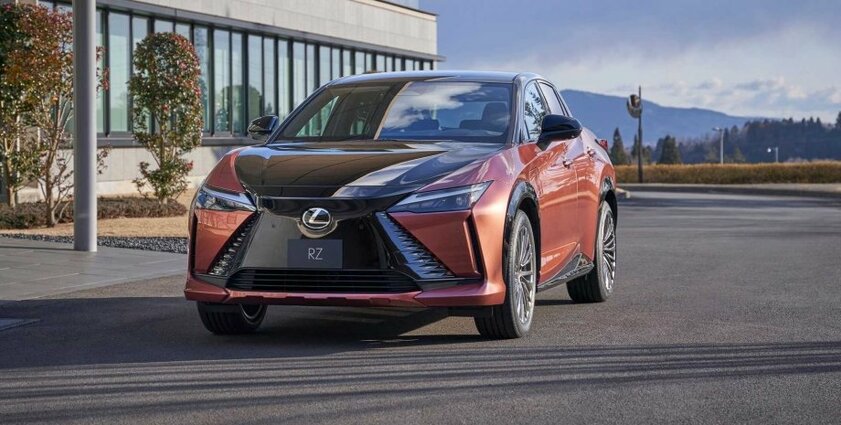 11. Fisker Ocean
Among the fairly fast supercars, I would like to highlight the Fisker Ocean family electric crossover, which, with a power reserve of 560 kilometers and acceleration from zero to hundreds in 3.6 seconds, is sold in the basic configuration for only 37 thousand dollars. This, in fact, is its main feature – it is a comfortable, productive car that, if desired, can drive extremely dynamically, but is much cheaper than many competitors with a similar set of parameters and options. Great news for those who have been waiting for an adequate level of electric cars to become really affordable.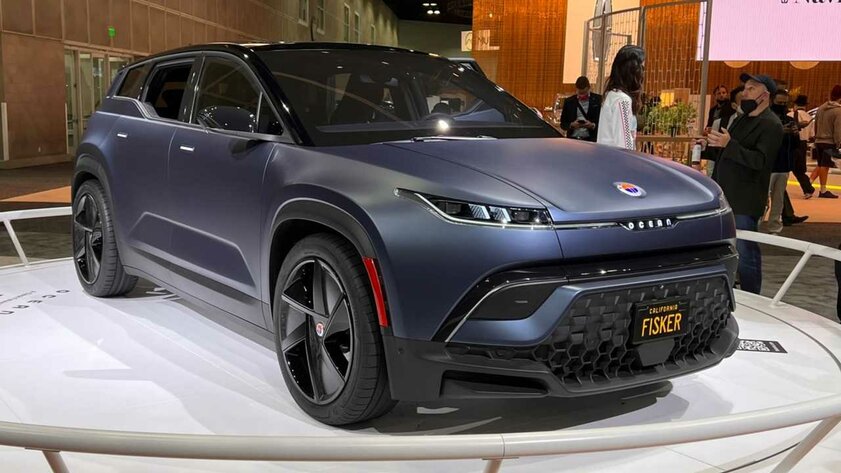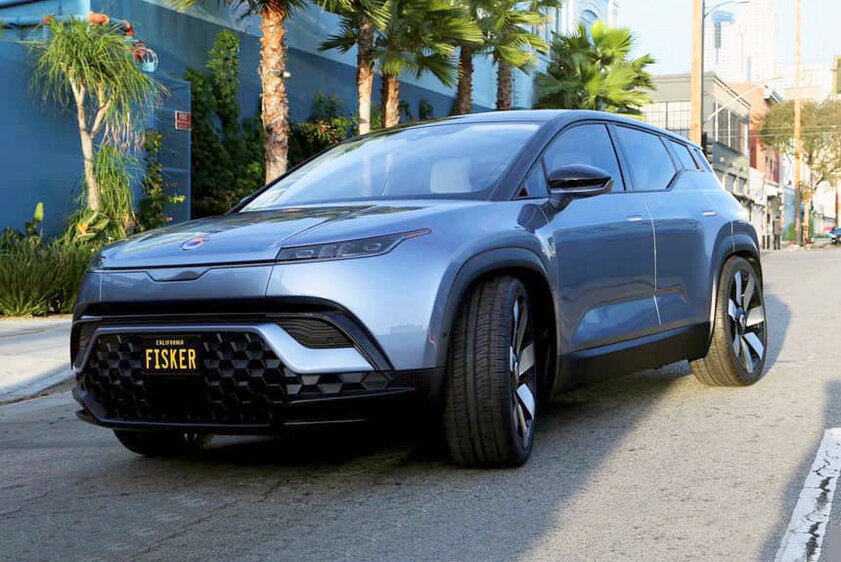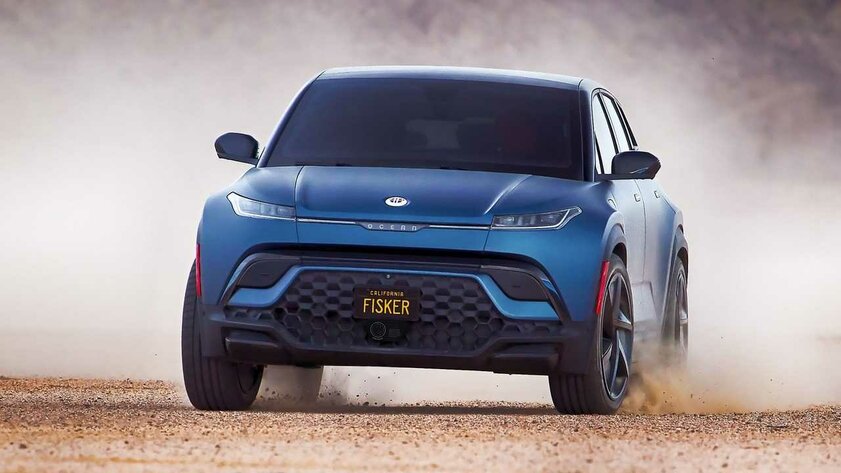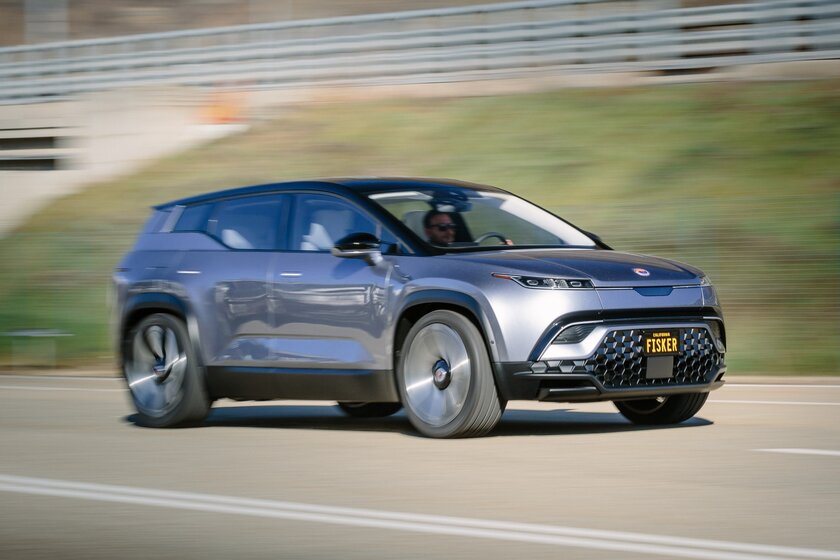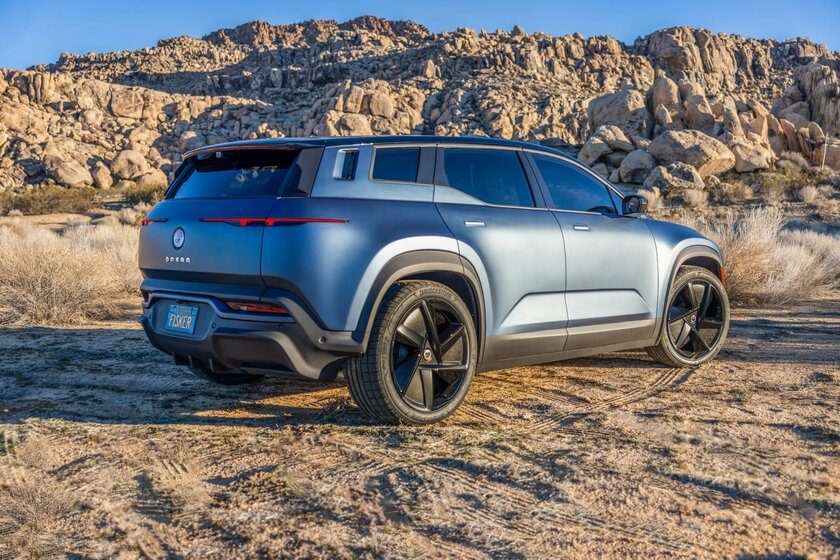 Images from Fiskerati, Electrek, Top Gear, Good Equals Progress
10 Lotus Eletre
When you always wanted a Lamborghini Urus, but dreamed of an electric car – that's how you can describe the Lotus Eletre. The company's designers were clearly inspired by the famous vehicle, but, of course, they added their signature features like yellow, an unusual spoiler, a lot of digital components in the cabin and more. It's also the company's first electric crossover, so the once-legendary sports car maker has now tentatively entered the zero-emission family vehicle segment with 900 horsepower electric motors.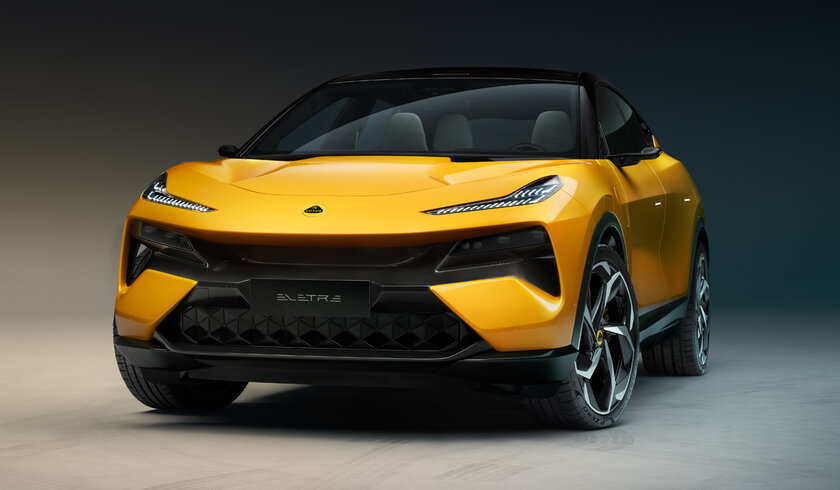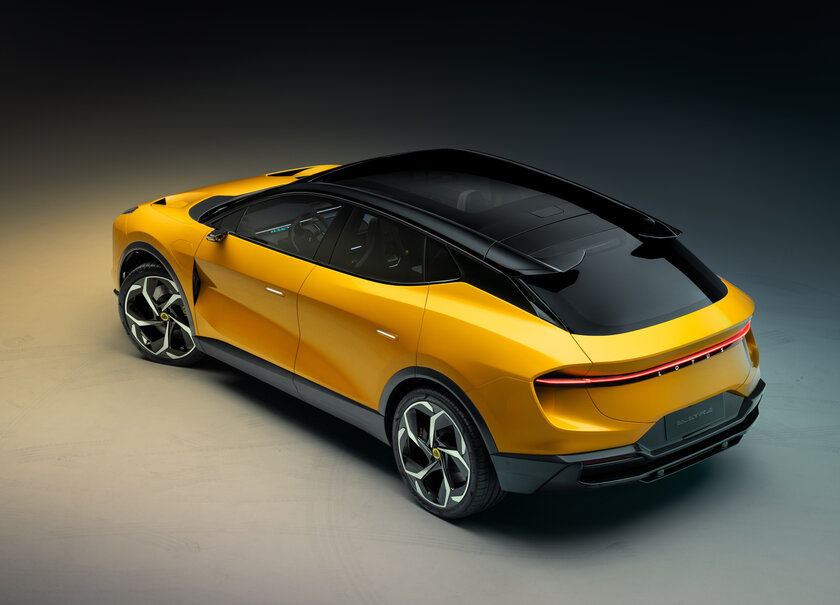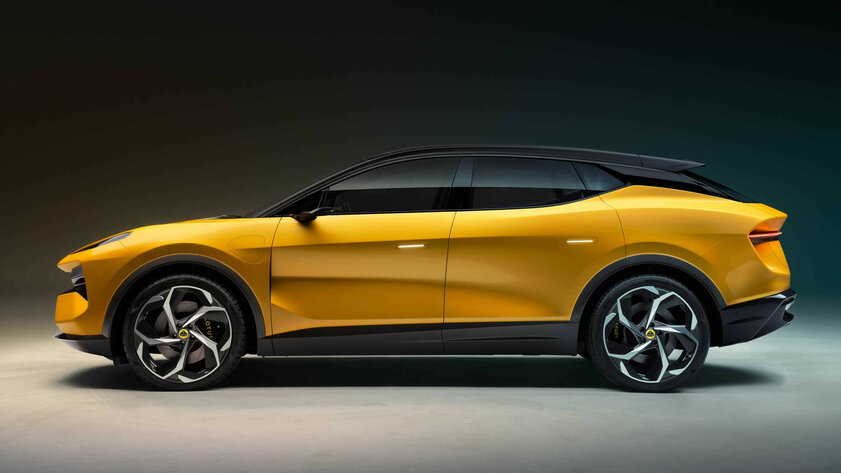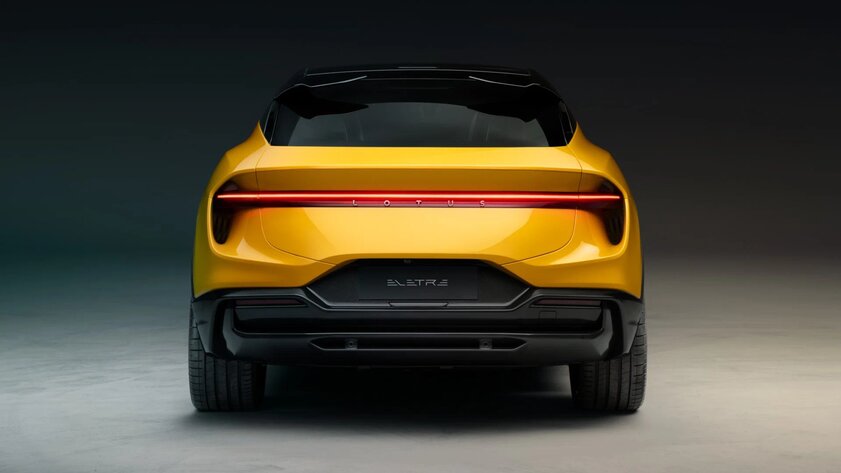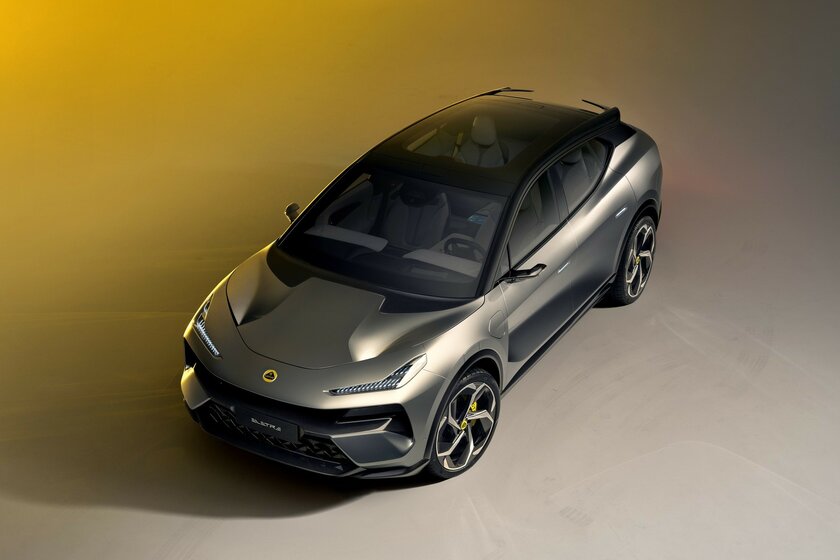 9. Polestar O2 Roadster concept
What could be cooler than an ultra-modern electric car from a leading company on the market? Is it a convertible with the same set of bonuses and features, a powerful electric motor and an interior that is hard not to fall in love with at first sight. The Polestar O2 Roadster concept is a real dream, albeit a very distant one, for electric car fans living somewhere in Miami. White as the first snow, the interior, of course, will have to be sent to dry cleaning once a week, and from 900 horsepower and wild acceleration, any hat will be torn off your head in an instant, but the car will bring pleasure for all the money spent.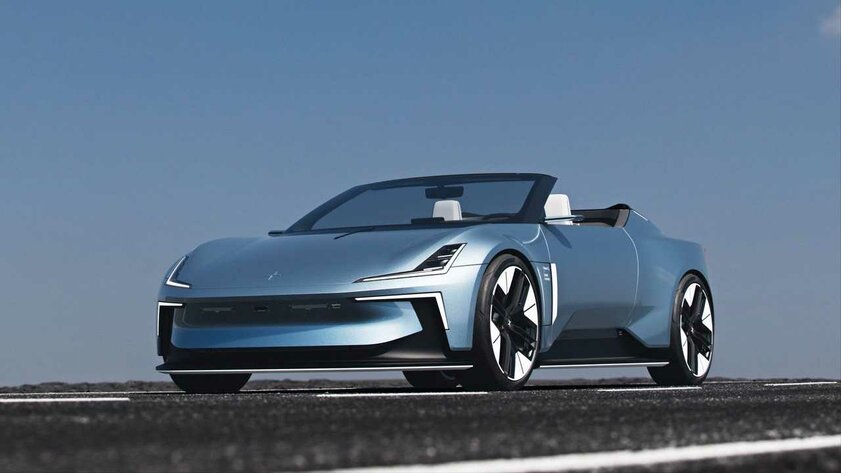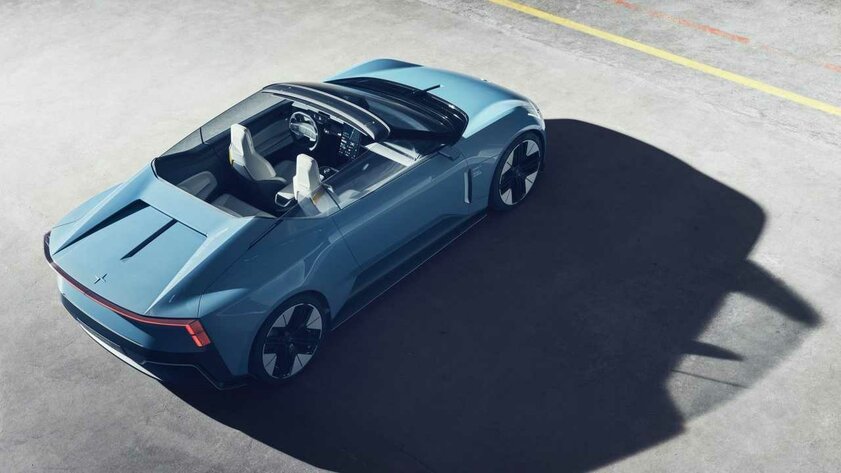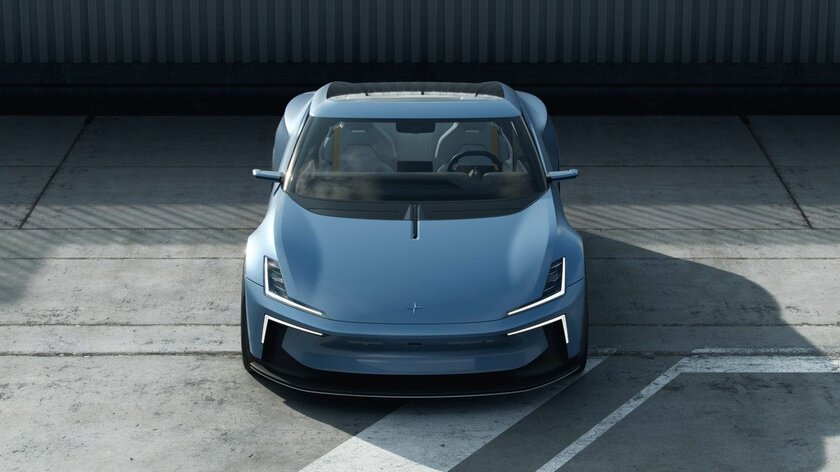 8. Lexus Electrified Sport Concept
The concept electric car, which very much resembles the legendary Toyota Supra, has lost its rear window (instead of it there will be a rear-view camera), received an extremely streamlined body with many decorative details and a minimum of technical characteristics. The manufacturer is not yet ready to release the car on the track (perhaps this is just a mock-up, not a full-fledged prototype), and it also does not disclose data on power units, dynamics and other details. But as a demonstration car for the show, the novelty fulfills its function – this is one of the most interesting specimens at the festival.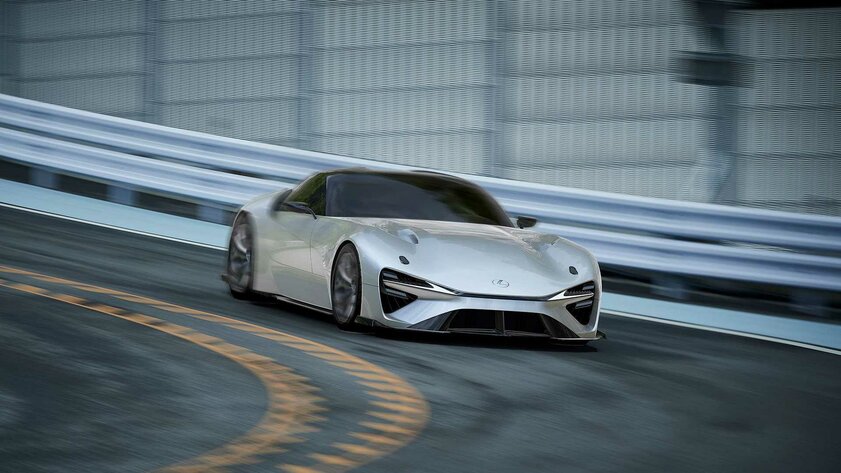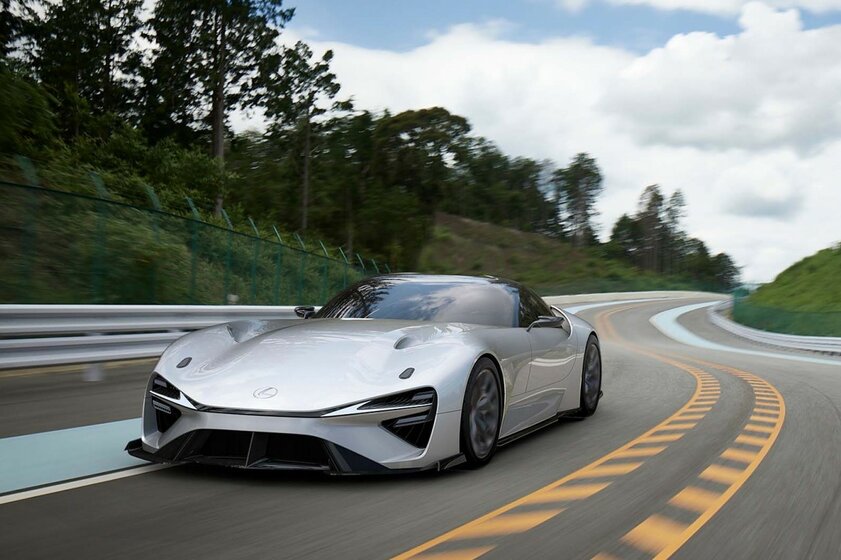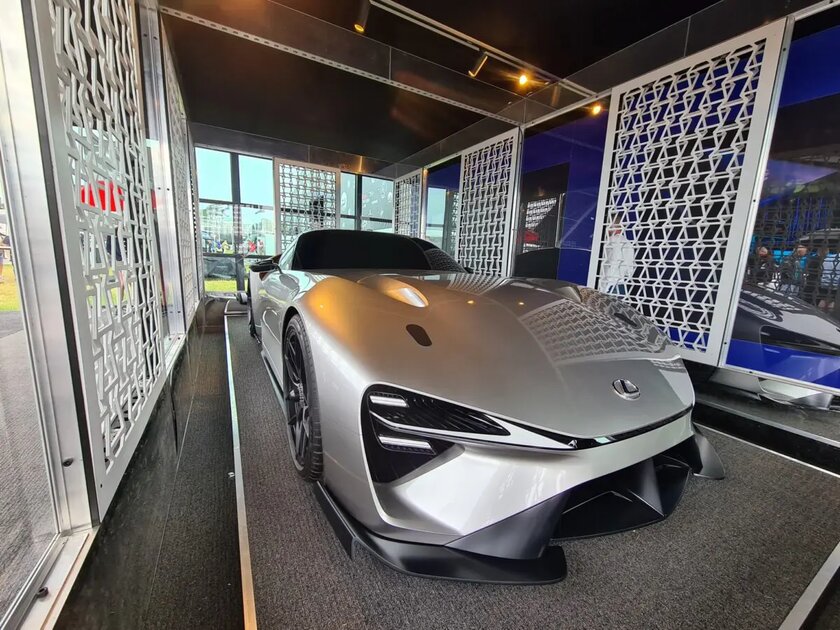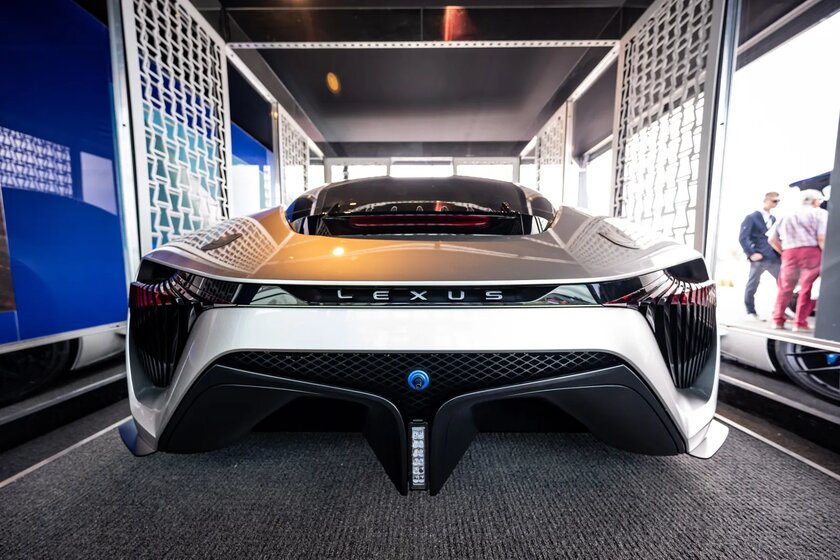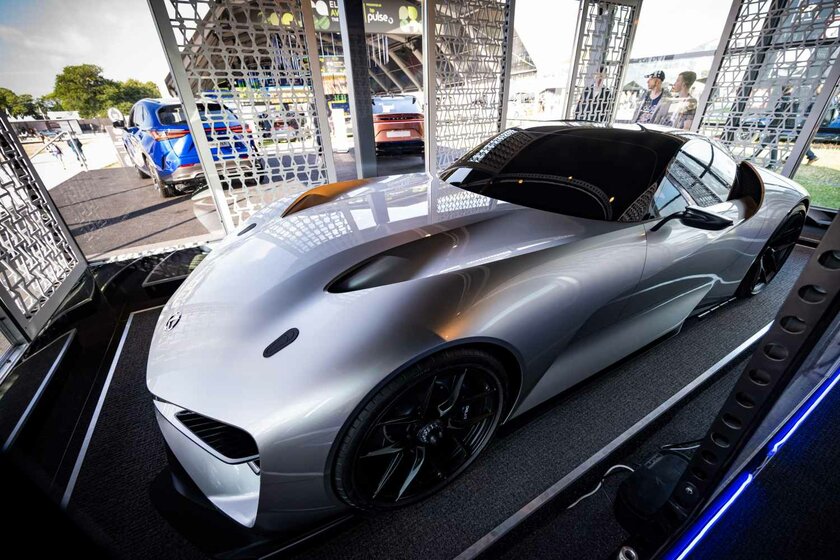 Images from Lexus Enthusiast
7 Lotus Evija
The very case when the car costs about two million euros, only 130 copies will be produced, and all of them are already sold out before the full release. Probably, there were many people in the world who wanted to get their hands on an elegant supercar powered by four electric motors with a total power of almost 2000 horsepower. Thanks to the carbon fiber monocoque, minimal unnecessary parts and impressive torque, the car accelerates to hundreds in 3 seconds (slow for electric cars, but still too fast for safe driving) and boasts a 320 km / h limit. And this car has every chance to get to its buyer, unlike many concepts.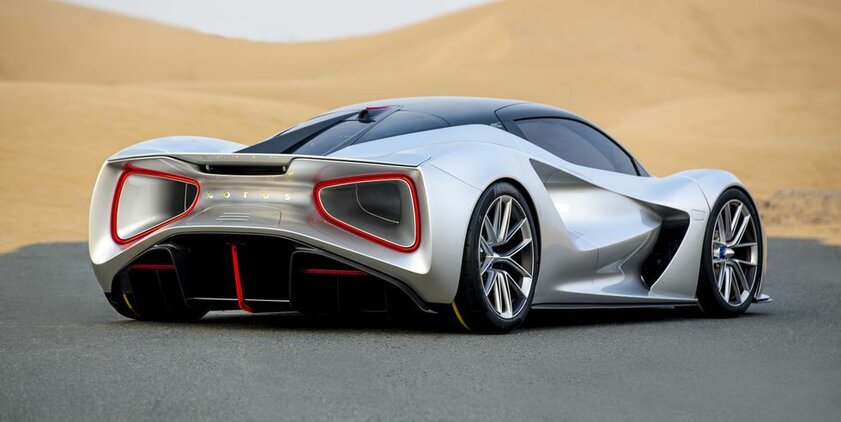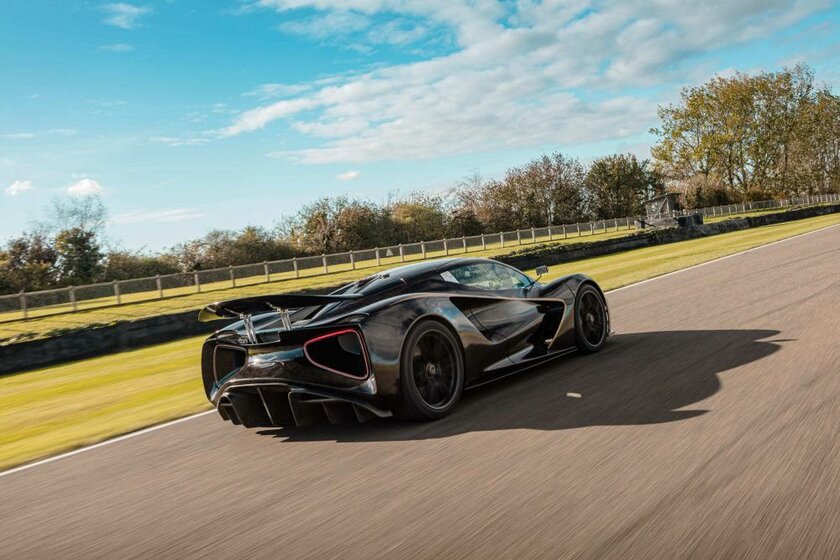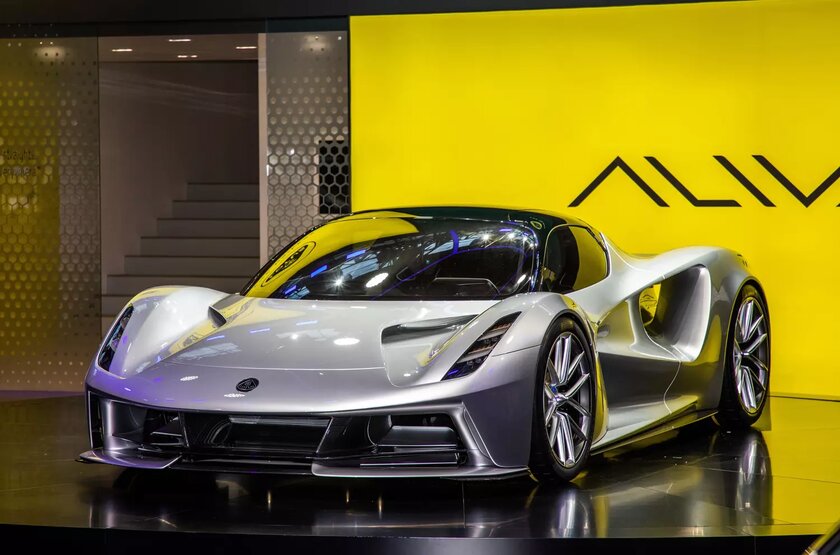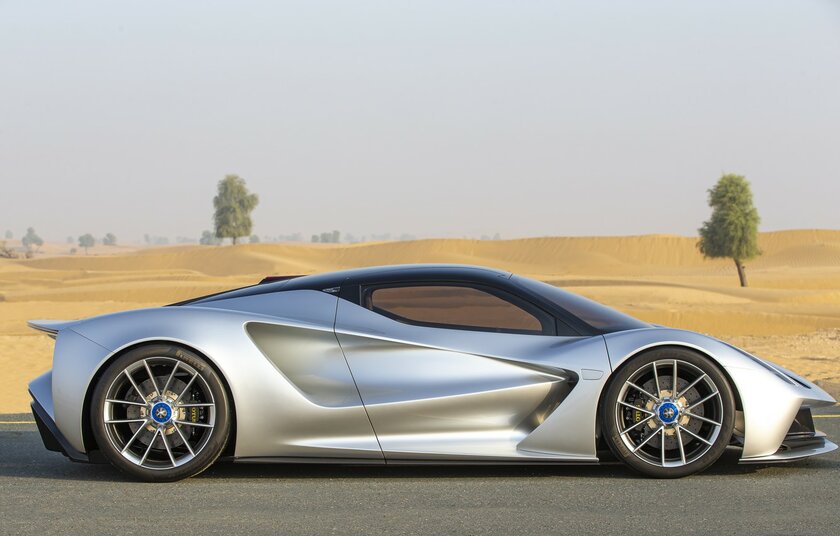 6 Noble M500
This sports car, most likely, will not set dynamics records and will not become a leader on racing tracks either, but it has its own interesting feature. The car offers the potential owner a 3.5-liter V6 weighing 1400 kilograms and, drumroll, a manual transmission. Just imagine – a sports car with a capacity of 550 horsepower, a streamlined body and a carbon fiber body on the usual "mechanics"! Of course, it is difficult to compare with other representatives of this top (the author did not drive sports cars on tracks), but there is an opinion that it is the Noble M500 that will give the most vivid driving emotions.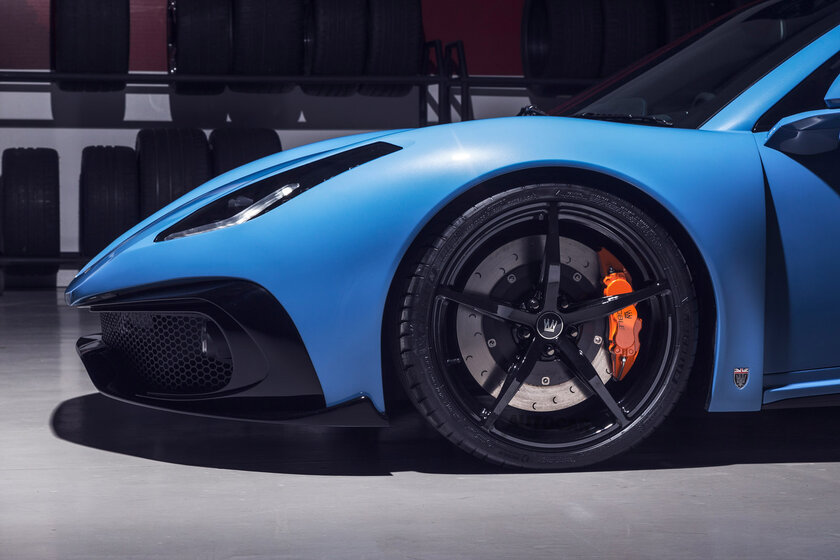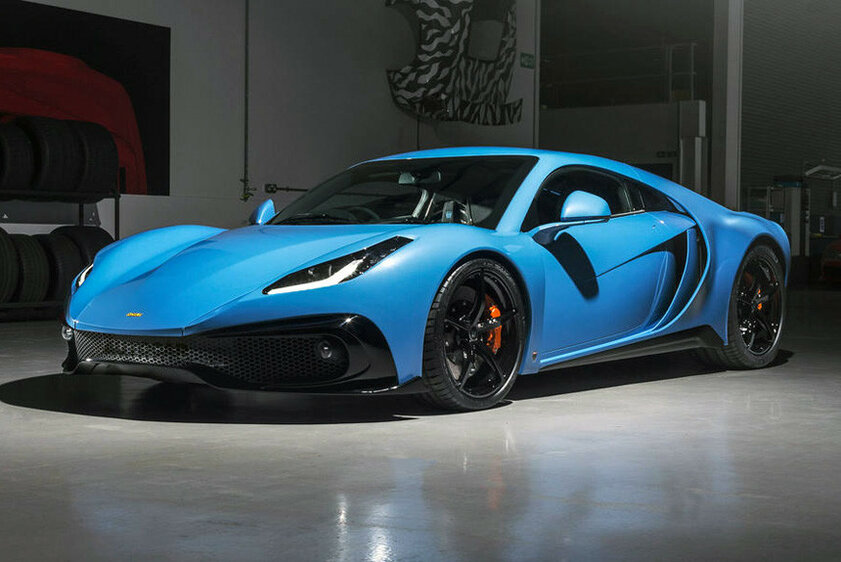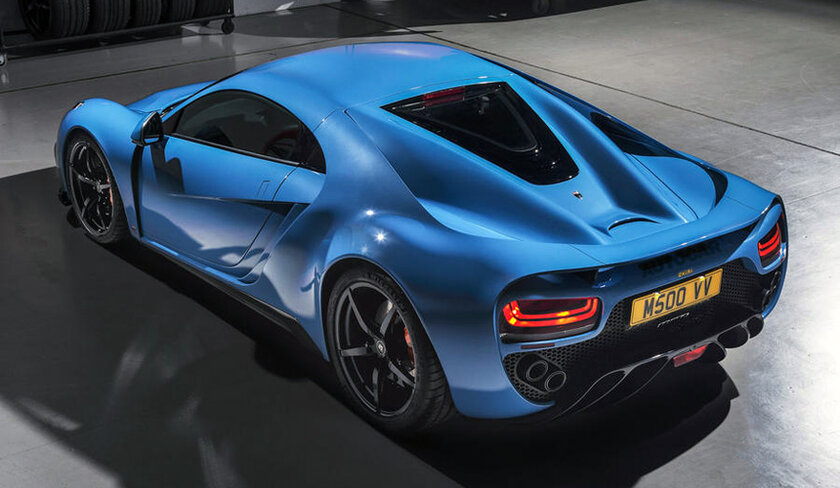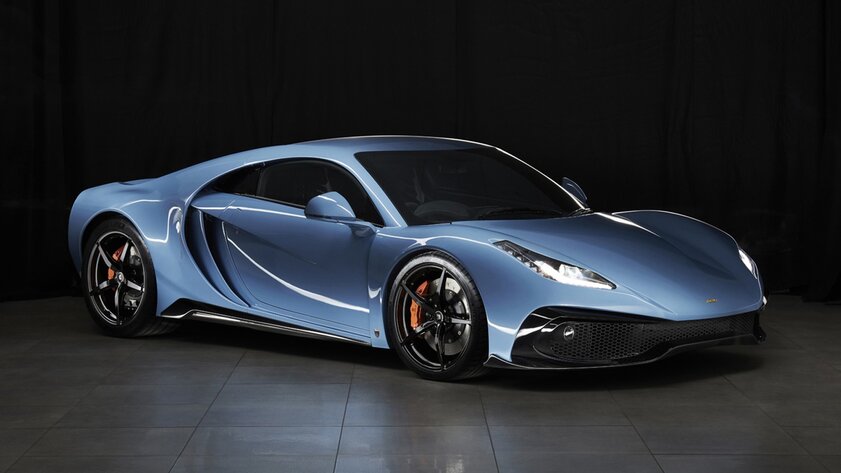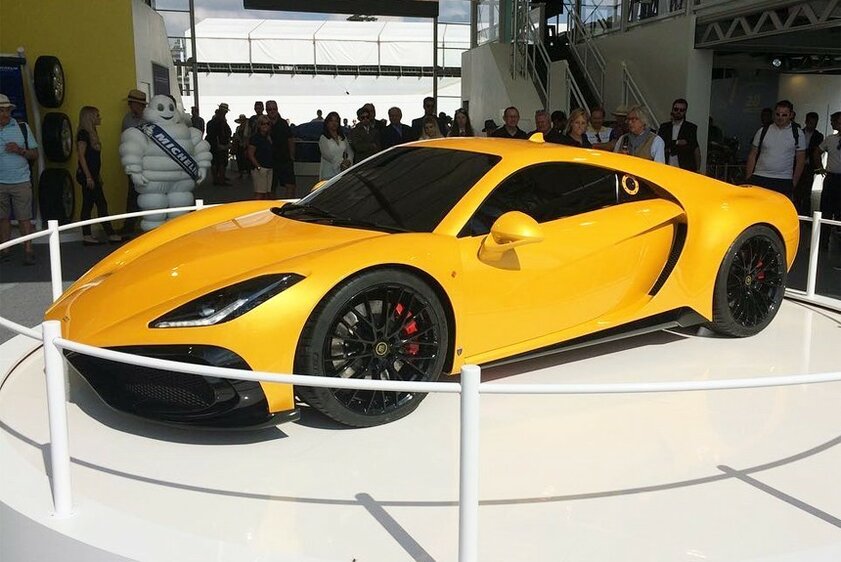 5. Rimac Nevera
Yes, this electric hypercar has a combined power of 1914 horsepower. Yes, the creators of the car, as soon as they didn't advertise it, they raced with an airplane, played a ticket for a trip in the lottery and set crazy records. And yes, Rimac Nevera, on which you need to press the gas pedal very carefully, accelerates from standstill to hundreds in less than 2 seconds. A great example of how electric cars can easily outdo even the most expensive ICE sports cars, not only because of the speed of dynamics, but also because of the cool bodywork, handling and technology.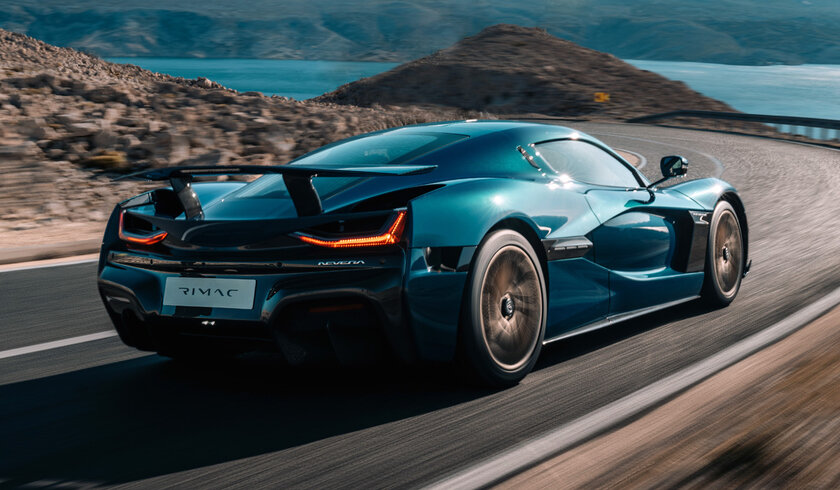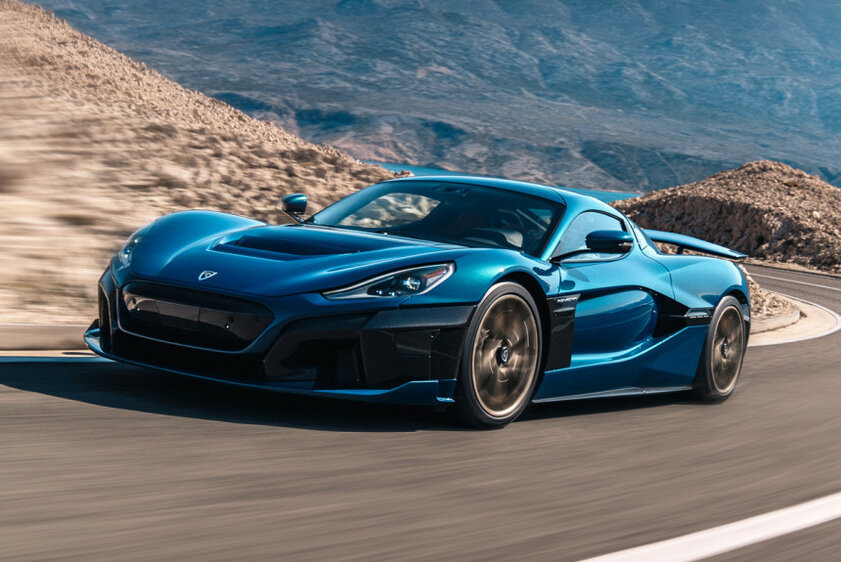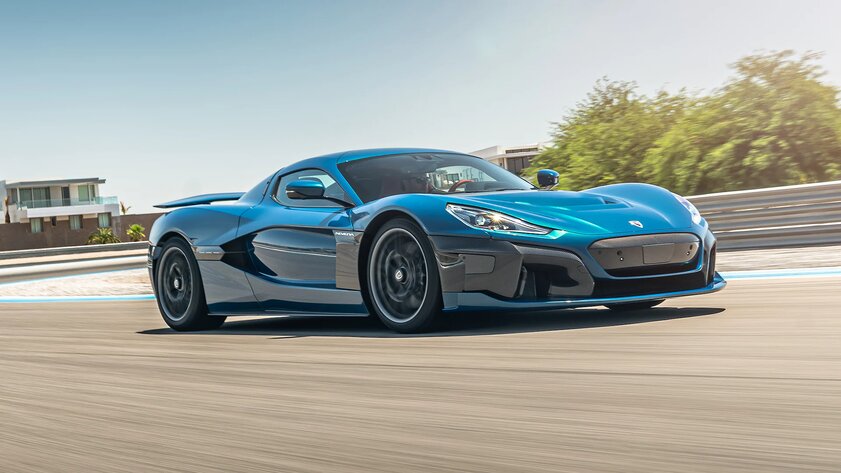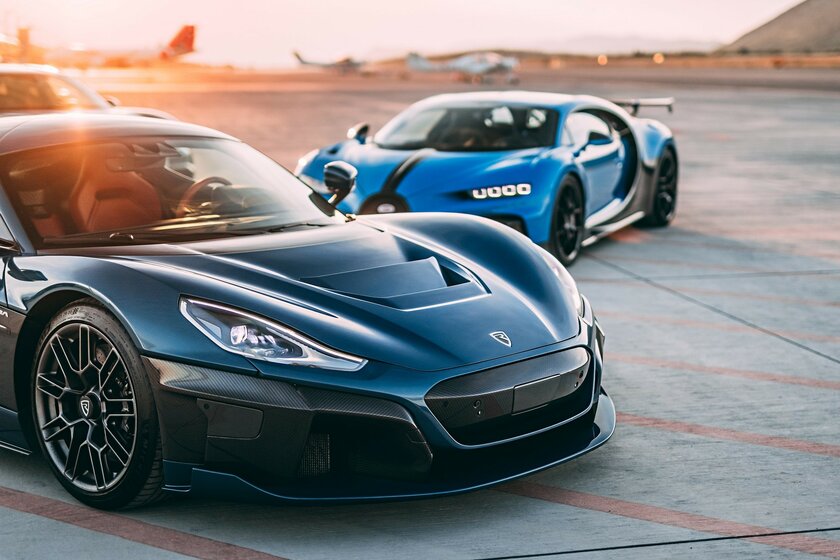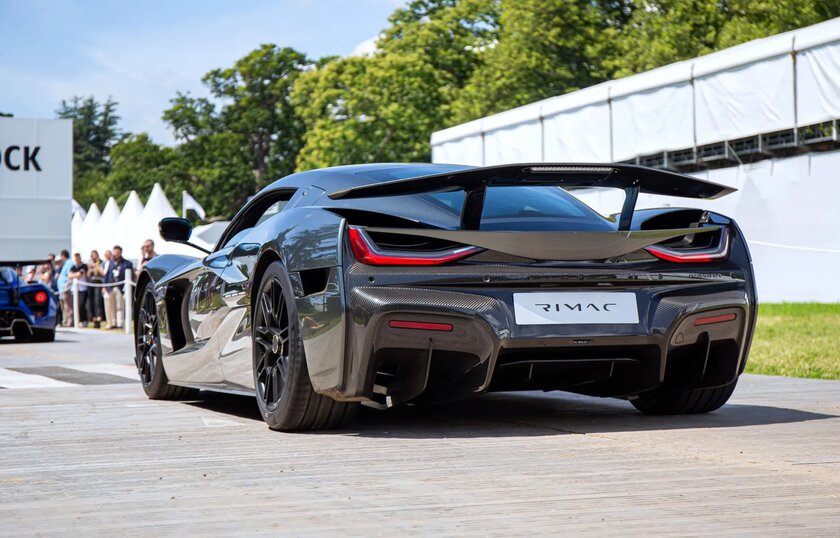 Images from Next Car, MotorTrend, 24Gadget, Electrive, Autogespot

4 Mercedes Vision AMG
Although the Vision AMG is just a concept and show car and not a production car so far, it is the clearest proof that electric cars will be able to cover even greater distances than ICE cars in the future. Already now, during the tests, the Vision AMG has traveled more than 1,200 kilometers on a single charge – Tesla never dreamed of such a thing. At the same time, the vehicle arrived at the festival as if from a science fiction movie – with very unusual running lights, a body that would fit perfectly into the Tron, and brake lights instead of exhaust pipes. Probably, in ten years we will all be driving just such cars (if there is enough money, of course).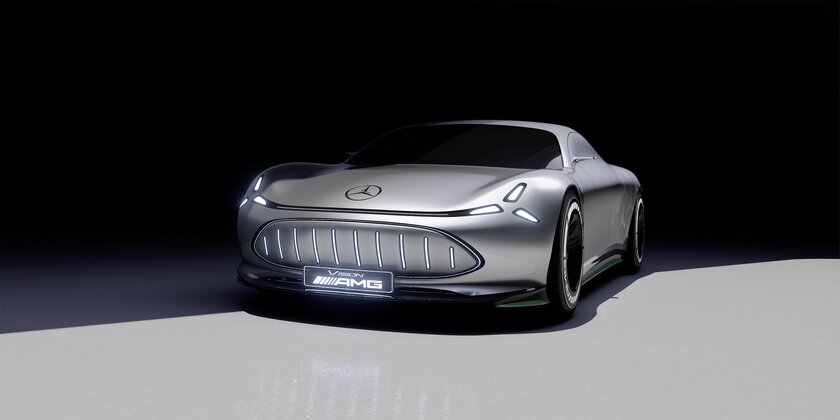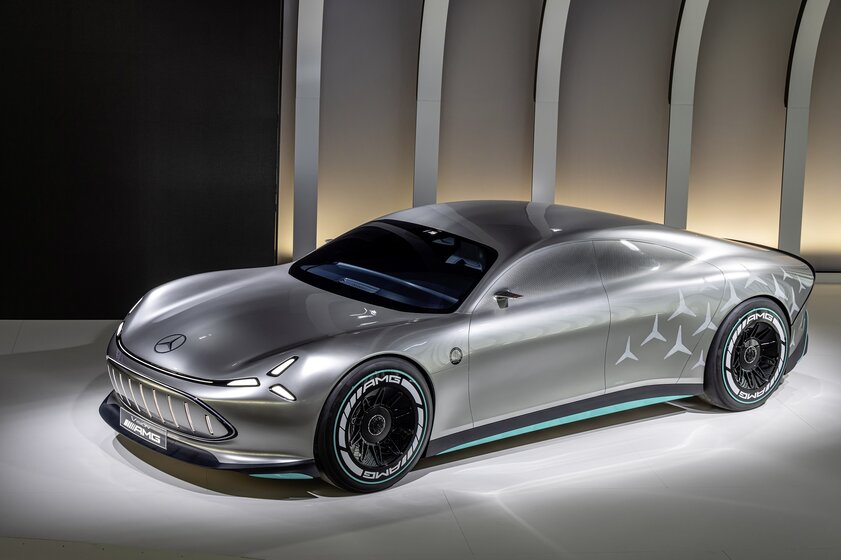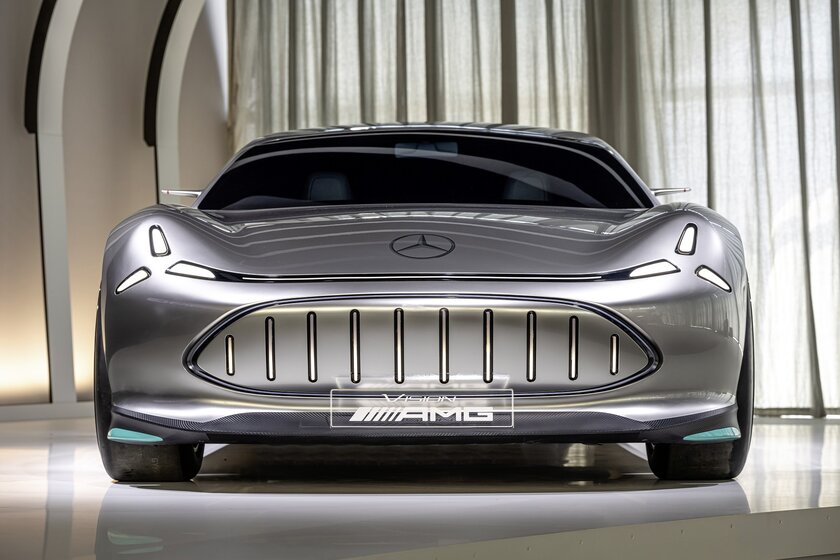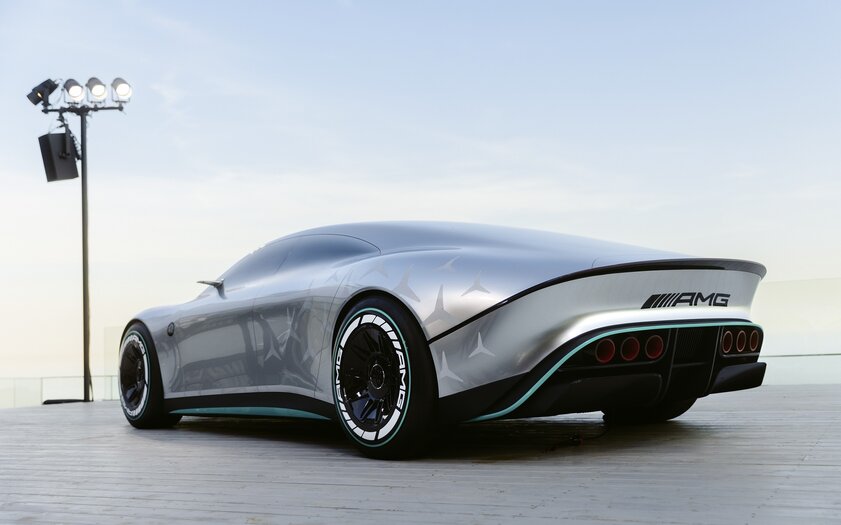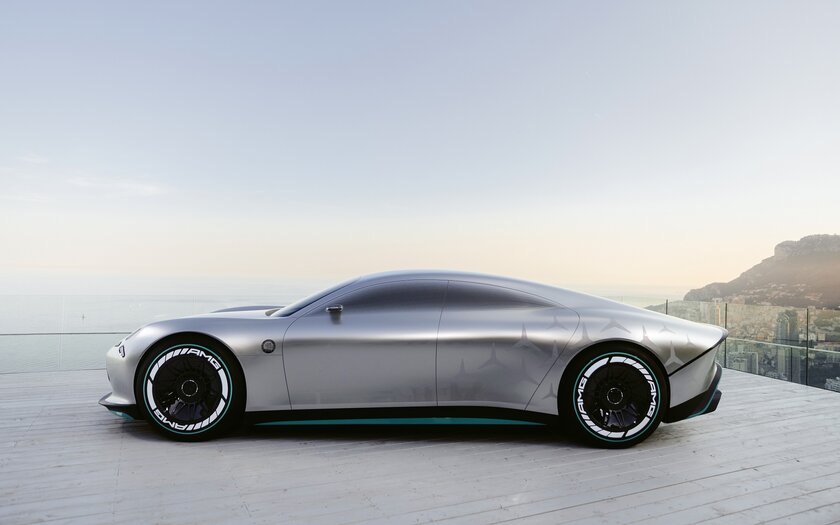 3 Czinger 21C
Many people think that acceleration to a hundred in less than two seconds is available exclusively for electric cars, and even top-end ones. The Czinger 21C sports car last year at a private show for pre-order owners showed that this is a myth – acceleration from this hybrid car to a hundred takes only 1.9 seconds. For this, two electric motors were put on the front wheels, and a powerful V8 is located at the back – in total, 1250 horsepower is obtained. We add to the piggy bank a very unusual body with the arrangement of seats in a row (the passenger sits behind the driver, only two seats), just huge air intakes and a spoiler that can replace the wing of an airplane, and you get a chic supercar for $ 1.7 million.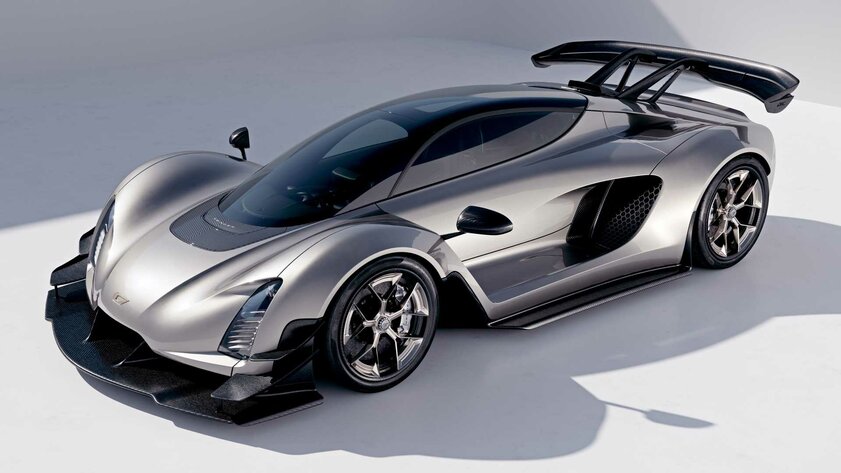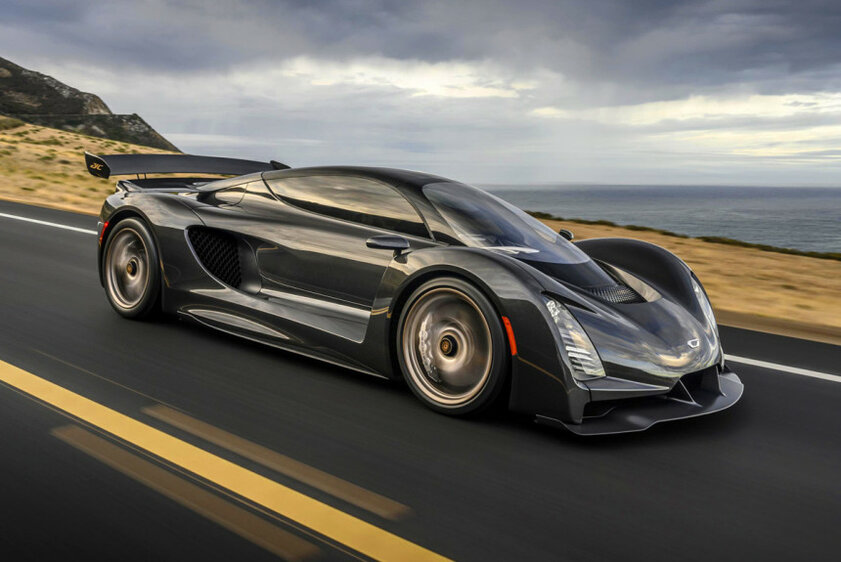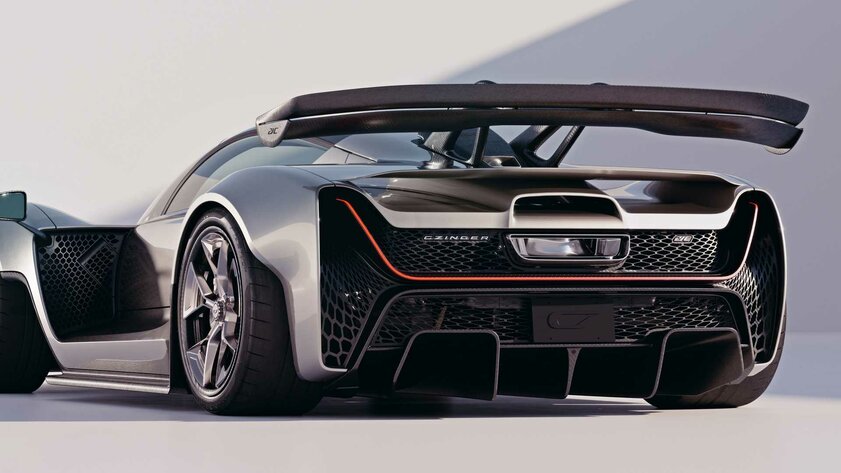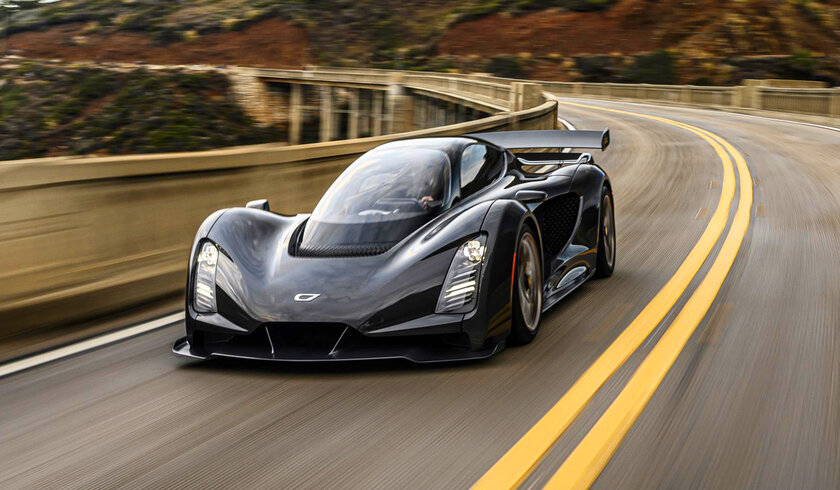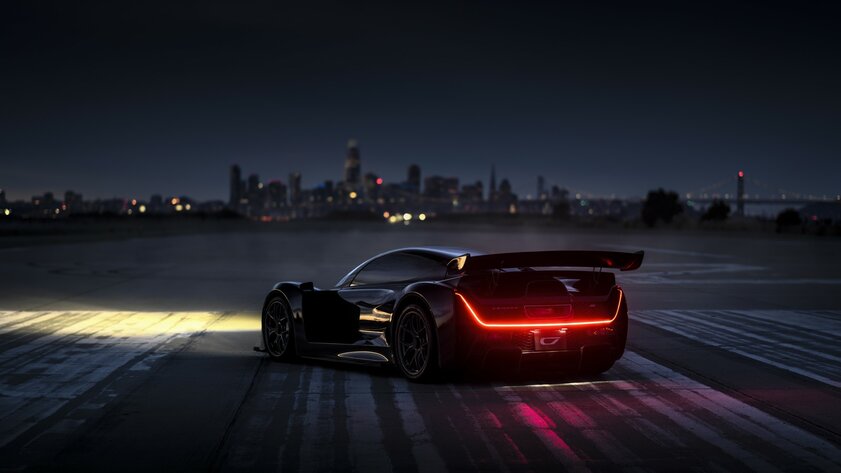 Images from 32CARS, Technovery, Carstyling
2.Zenvo TSR-S
The Danish company Zenvo for quite a long time could not release the beast called TSR-S to the public, but now everyone saw that the supercar was really worth it – it was almost the highlight of the festival. From zero to hundreds in 2.8 seconds, a daring body, a spoiler that changes the angle of inclination when turning, a solid racing interior without a hint of comfort – there is everything that speed lovers need on public roads. You can, for example, accelerate the vehicle to 325 km / h (if possible) – great entertainment for everyone who can afford a car for one and a half million euros.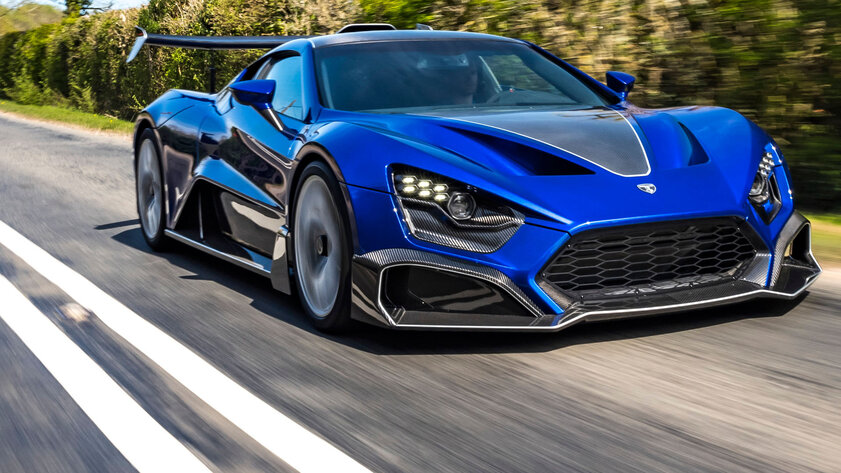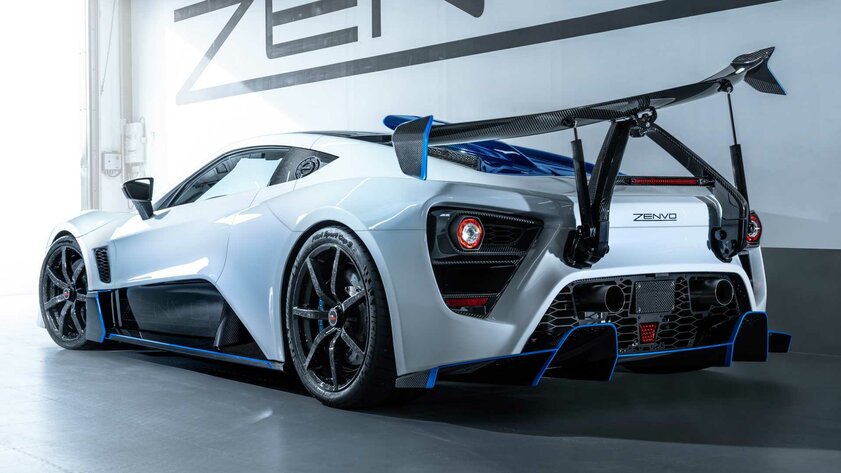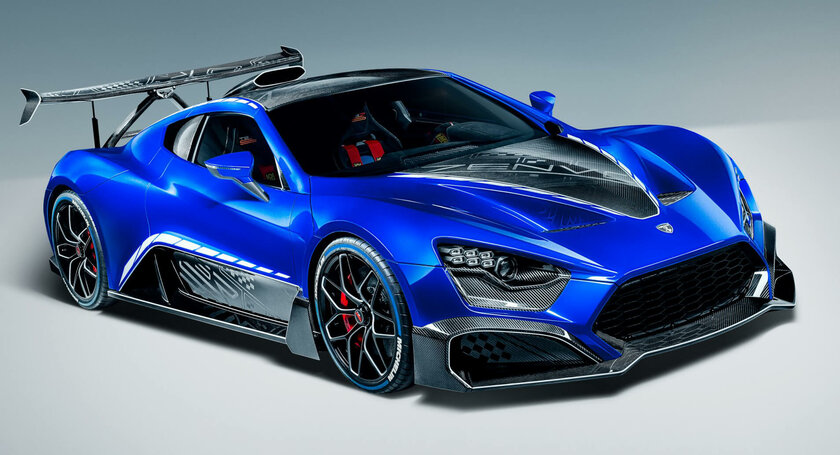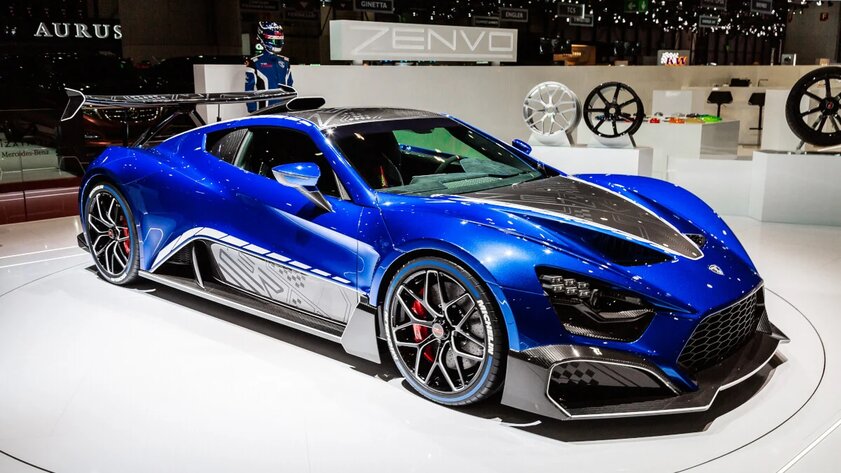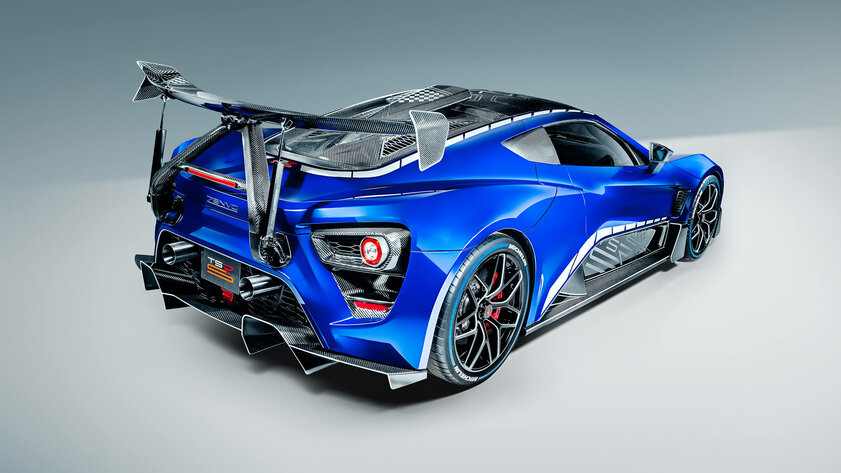 Images from Qesot, Supercars, Luxuryandexpensive
1. Pagani Huayra Codalunga
Perhaps the most striking car of the festival is the Huayra Codalunga sports car, created in a body that refers to the 60s of the last century. The sports car looks very graceful and, of course, unusual, leather and other premium materials abound in the cabin (there are no digital dashboards or displays – everything is done in the tone of the classics), and, figuratively speaking, a real monster is installed under the hood. We are talking about a six-liter V12 engine with a capacity of 840 horsepower and a torque of 1100 Nm. To pay for this happiness would have had 7 million dollars, but only five copies will be released in total (and all have already been sold out).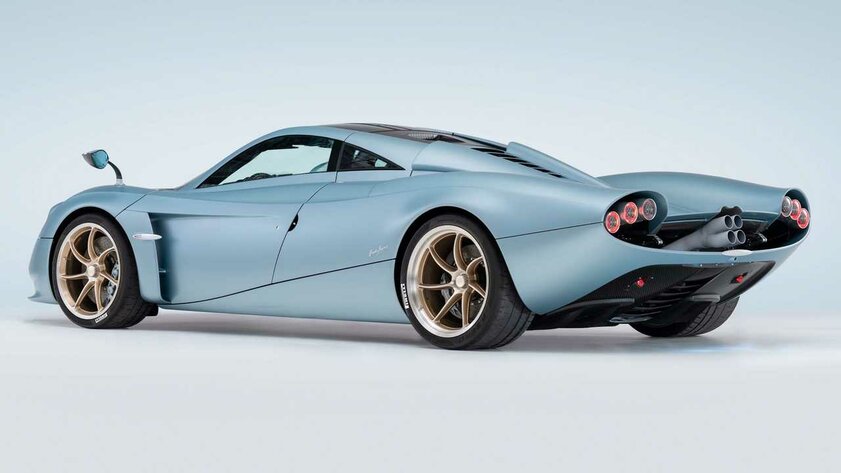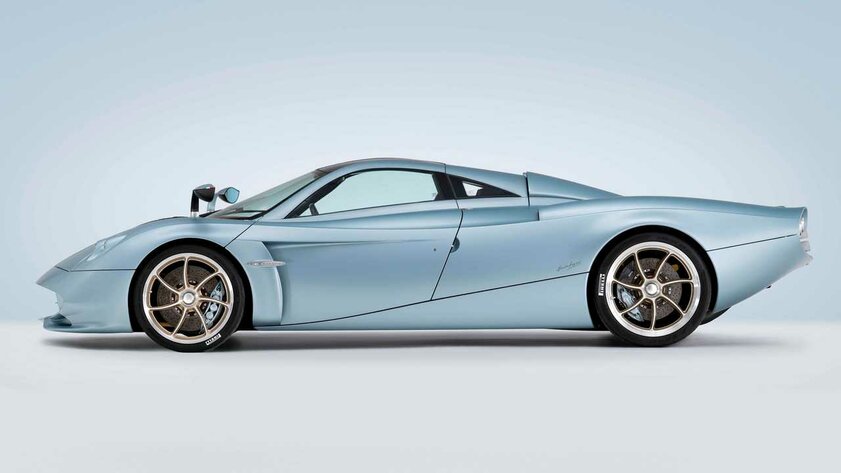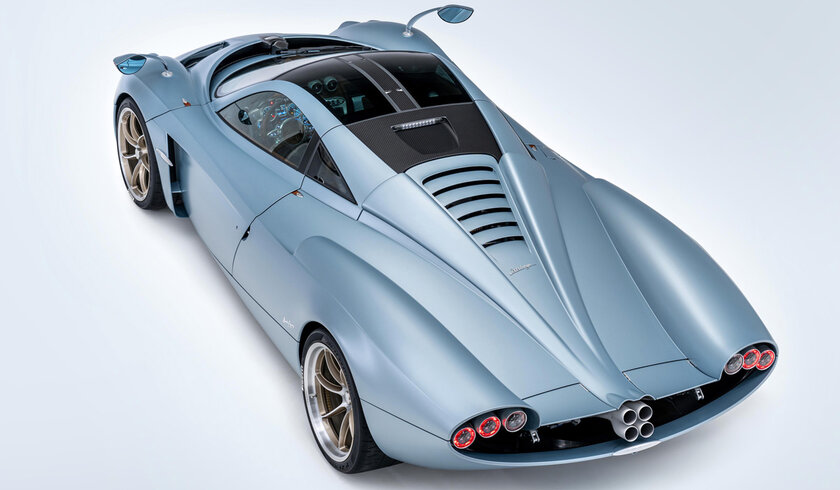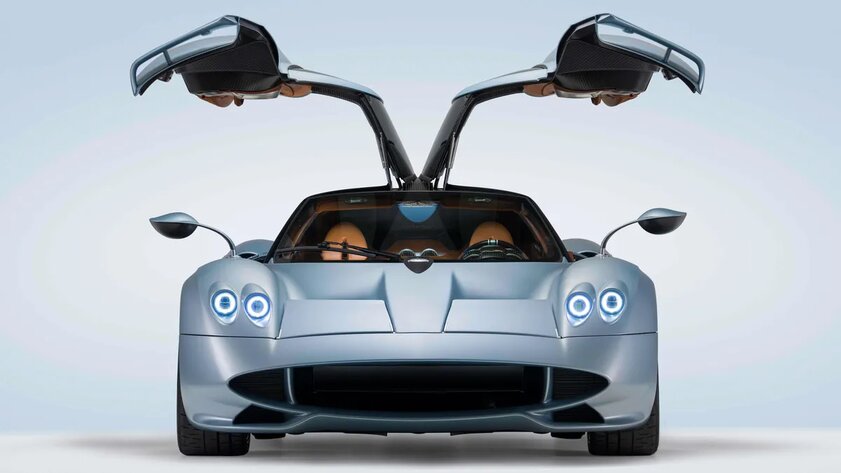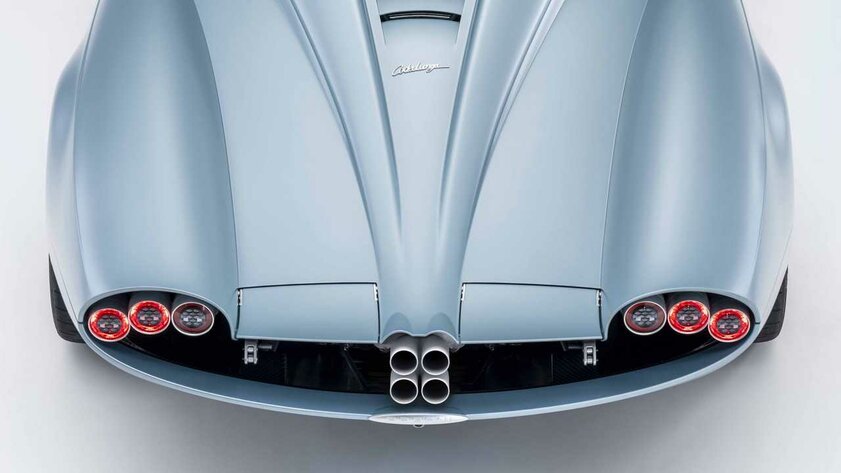 Source: Trash Box