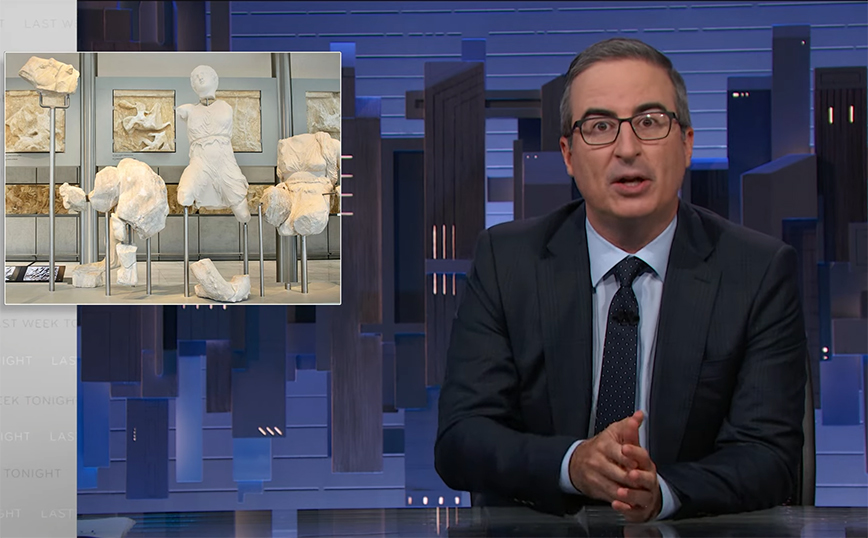 Their return now seems to be a one-way street Sculptors of the Parthenon in their place. Even one of the most awarded and famous comedians in the USA, the British John Oliver, commented with his caustic humor on the current situation.
On his show watched by millions on HBO yesterday, he was particularly scathing and scathing about the way the Parthenon Sculptures are being held hostage by Britain.
Showing what the Sculptures look like today in the Acropolis Museum, with the missing pieces in white plaster, John Oliver said there was an explanation. "As a Brit I feel a bit involved. Yes! We stole them. Honestly, if you're looking for stolen antiquities, 9 times out of 10 you'll find them at the British Museum!"
He also says that in Britain they are known as the Elginian Marbles which were taken by Lord Elgin in the 19th century by tearing them from the Parthenon. "It is something for which the Greeks are rightly outraged because they were not lost but stolen!"
Describing the situation with caustic humor, he said it's like missing a piece of a puzzle. The piece was not lost but a lord broke into your house, stole it and sold it to a Museum 1,000 miles away.
Source: News Beast