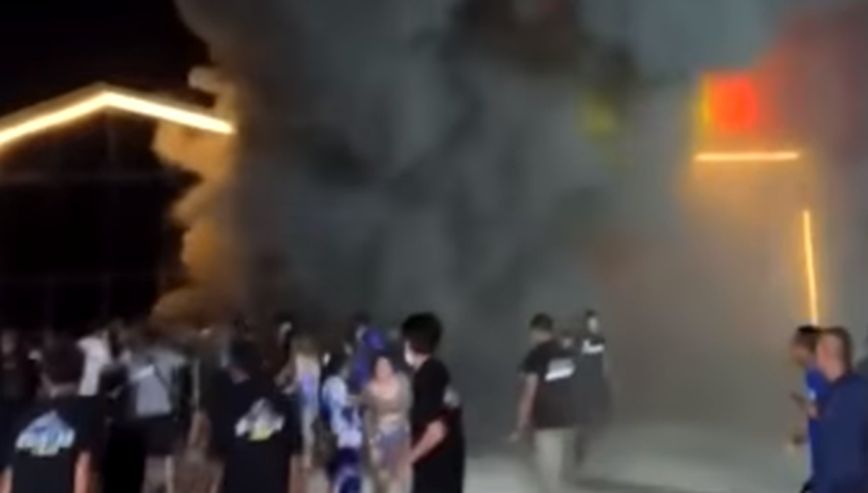 The fire that broke out at a nightclub near the tourist city of Pattaya, southeast of Bangkok, claimed the lives of at least 13 people, while another 41 were injured, according to an account given by the first aid service in the area. The fire broke out at around 01:00 (local time; yesterday Thursday at 21:00 Greek time) at the nightclub "Mountain B", in the Sattahip area, a member of the service told AFP.
The fire was contained at 04:00 (midnight Greek time), according to the same img.
Videos taken by rescue crews show the building in flames and many people getting out and running for safety amid thick black smoke. The clothes of some of them have caught fire.
According to a police officer, so far all the victims are believed to be Thai nationals.
Even basic fire safety rules are often ignored in Thailanda popular destination for Western and Asian tourists, as reported by international agencies and relayed by the Athens News Agency.
On the New Year's Eve of January 1, 2009, a fire at a Bangkok discotheque, "Santika", had claimed the lives of 67 people and injured many foreign tourists.
That fire was caused by fireworks that were set off when the rock band 'Burn' performed. The owner was sentenced to serve three years in prison for negligence.
In 2012, four people died in a fire at a discotheque in the city of Phuket (South), due to a short circuit.
Source: News Beast